Jaya Bachchan and Rekha chatted and even held hands and (below) Big B and Rekha greet each other.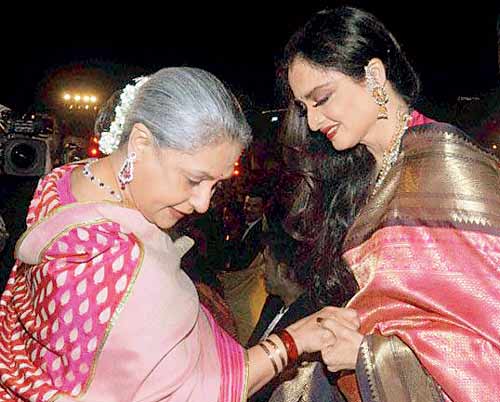 Raju ban gaya gentleman: Why is Ranveer Singh looking like a younger version of Raju Srivastava in this hairdo?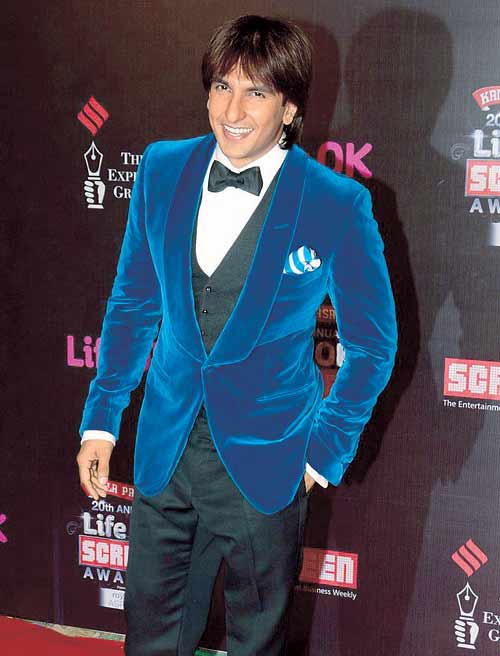 Stuck at the hips: Kalki Koechlin (left) and Huma Qureshi were inseparable to make things clear about a certain Mr Kashyap.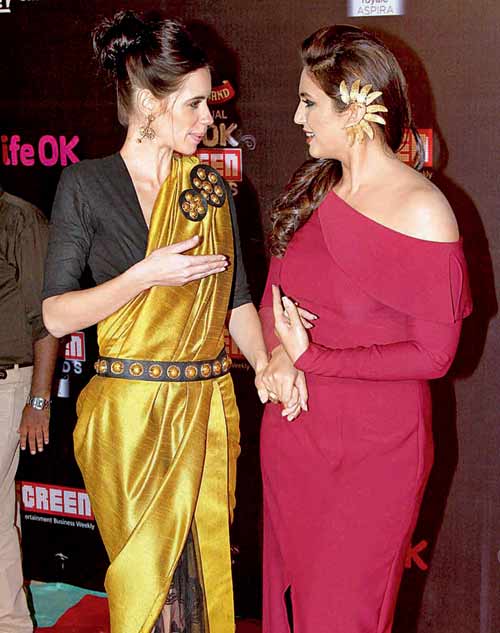 Grover has company
Gulshan Grover sent photographers in a tizzy on the red carpet. The actor was accompanied by Rajashree Choudry, a yoga guru and wife of Bikram Choudry of hot yoga fame. Says Gulshan, "Rajashree and Bikram are dear friends."