Cricket maestro Sachin Tendulkar wishes a very happy 75th birthday to Amitabh Bachchan in an exclusive interview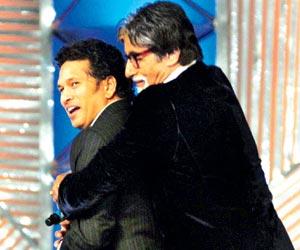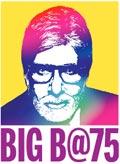 On the occasion of Amitabh Bachchan's 75th birthday, cricket legend Sachin Tendulkar speaks about his earliest memories of watching the Big B on screen, his first experience of meeting the megastar back in 1993, what Bachchan movies taught him about aggression and how his son Arjun almost played party pooper during another occasion.
They talk about a trio that occupies a special place in India's psyche - Mangeshkar, Bachchan, Tendulkar. This is a super special league in terms of admiration, respect and consistency...
I certainly do not belong to that league. Please remove my name [laughs]. I agree it's a special league, but it's meant for only two of them — Lataji and Amitji. Period.
You are being humble..,
This is no humility. I grew up listening to Lataji's songs and watching Mr Bachchan's movies. They are cult figures. The best part about them is that they are endlessly perfecting their craft.
From which areas can one draw inspiration from them?
There are plenty. To start with, both are so humble. My father kept talking about this value called humility. The way these two carry themselves make me understand what he had exactly meant. Another very important quality — they are never satisfied with what they have achieved. There is still so much intensity left in them even after so many years! I marvel at the way they keep pushing. Look at Amitji, isn't it mesmerising the way he keeps on reinventing himself?
Also read - Amitabh Bachchan: 75 and 'not out' of filmdom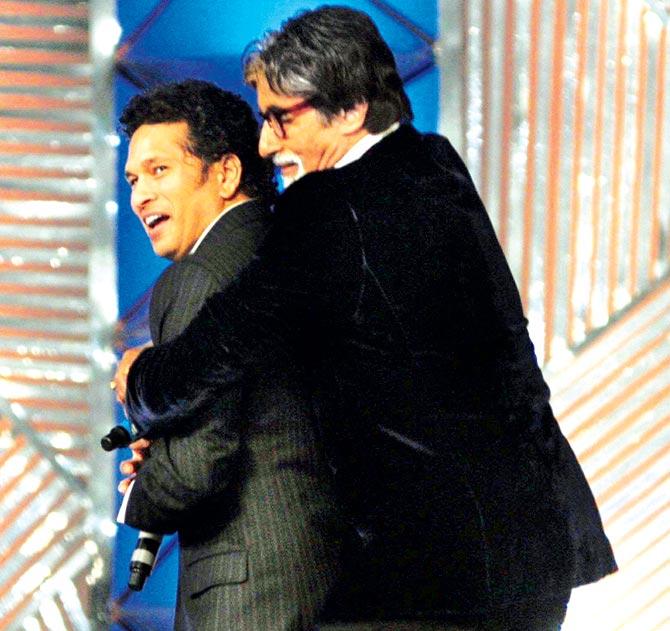 Amitabh Bachchan with Sachin Tendulkar at Umang 2014. File pic
Where did you first meet Amitabh Bachchan?
He was already part of the system since childhood [laughs]. But the first time I met him in the flesh was in Delhi in 1993. A special dinner was thrown for the Indian team. It was attended by several celebrities from other walks of life came. Amitji happened to be there.
Tell us about your first meeting with the superstar.
It was fabulous. He was gracious and appreciative of my cricket. Before leaving, he wished me luck, which was a big boost.
Many cricketers have found his action movies inspiring. Are you one of them?
When I was very young, I watched his movies just for the sake of watching them. At that stage, what perhaps drew me was the action part. At different stages of life, you admire the same thing for different reasons. As you grow older, you realise how difficult it must have been for Amitji to enact those roles. Later on, of course, I saw him doing everything — be it emotional, aggressive, tragic or romantic [roles].
Also read - Amitabh Bachchan: Will not celebrate Diwali and birthday this year
I was told Dev Anand was the most popular hero in your household...
Yes.
Apparently, in Kirti College where your father taught, they called him Dev saab. I am told he resembled Dev Anand from certain angles...
That's true. I even have some pictures [laughs].
So, you were a rebel who moved into the aggressive world of a John McEnroe and an Amitabh Bachchan?
I was hardly nine or 10 years old. At that stage, anything aggressive appeals to youngsters. Today, you realise so many nuances were involved in that performance. I would say an actor's life is very similar to that of a sportsman. Both areas, more or less, require the same kind of attributes — hard work, determination, resolve, ability to fight back from danger and so on.
What is your favourite AB movie?
Sholay [1975].
Why Sholay? He was not the single most important star in that movie...
I can't tell you that, but it appealed to me a lot. Of course, there are so many other movies — Agneepath [1990] for instance. I got caught up with his role in this movie so much that when I went to Kaun Banega Crorepati, I said, 'Sir you will have to repeat this dialogue for me — 'Main Vijay Dinanath Chauhan...Gao Mandwah.'
Also read: Amitabh Bachchan threatens to go off the grid if his 75th birthday is celebrated
You seem to be an eternal Bachchan fanboy...
Who is not [smiles]?
Since you have interacted with them closely, can you tell us what is a special trait of the Bachchan family?
They are very respectful. They are a close-knit family. They have a culture which is very disciplined but offers a lot of warmth. They have always treated me with a lot of respect and affection.
But then, who in this world won't be respectful to you...
They are genuinely respectful towards people. I told you, the culture in their family is such that my father would have truly appreciated it. It is in perfect sync with his values and ethics.
YouTube has a magical video where Mangeshkar and Bachchan perform together at a function in Mumbai and apart from a glamorous Rekha, a relatively young Tendulkar sits in the audience with his lovely wife...
Oh yes, that was years ago. Lataji was singing a song from 'Silsila' and Amitji appeared on stage to recite his dialogues. That was the only time I saw them perform together.
What is that special Bachchan quality which impresses you the most?
His passion for the job, his longevity. To me, he appears tireless. The number of times he has reinvented himself is just awesome. What strikes me most is that Mr Bachchan is a happy man. But when it comes to work, he is still so hungry — still hungry to make a mark, still hungry to prove he is the best, still hungry to set standards for others. Even at 75, he has so much to offer. For me, that is the hallmark of a genius.
Also read: Amitabh Bachchan to skip grand bash and celebrate 75th birthday with family in Maldives
Have you felt sad that a musician or an actor can go on and on, but a sportsman irrespective of his consistency and aura has a limited shelf life?
That is the way it is. A sportsman can't prolong his life beyond a specified period. That has always been the case, so no point thinking about it.
Any funny moment that you spent with Mr Bachchan?
It involved my son, Arjun. He was only a year-and-a-half old then. We were shooting a commercial and in between shots, Arjun was sitting on our laps. Arjun was having an orange and after finishing it, he coolly wiped his hands on Mr Bachchan's kurta. I didn't know where to look. I was so embarrassed.
186+
The number of movies Amitabh Bachchan has done so far
By arrangement with Sangbad Pratidin
---
Amitabh Bachchan 75th birthday special
Birthday special: Vintage pictures of Amitabh Bachchan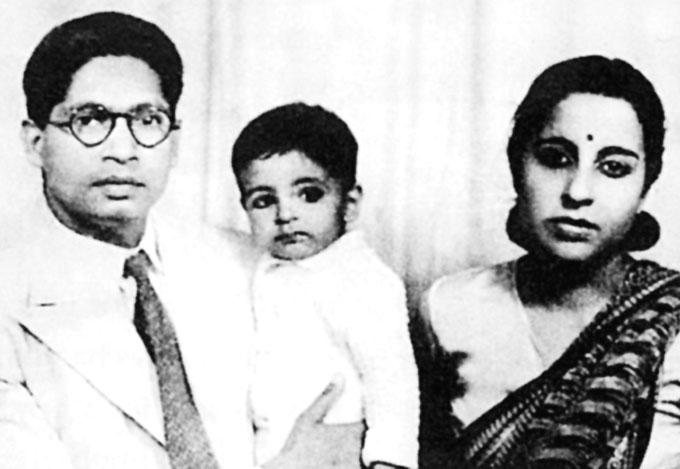 22 photos from Amitabh Bachchan's family album that you would love to see

Photos: Amitabh Bachchan - The Man and his memorable moments

Amitabh Bachchan 75th birthday: India's tallest mural for B-Town's greatest legend in Mumbai
10 interesting facts about Amitabh Bachchan that you may not have known
Hope Amitabh Bachchan becomes the President of India: Shatrughan Sinha
Amitabh Bachchan may come across as intimidating, but is a sweetheart: Tabu