'Daddy' director Ashim Ahluwalia manages to showcase the Arun Gawli biopic without using Bollywood's formulaic pattern and keeps it real. Watch it to see Arjun Rampal in one of his best performances till date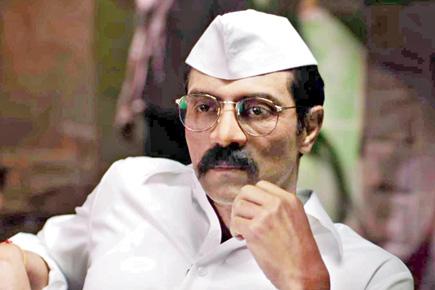 Daddy Movie Review: Arjun Rampal shines, but film fails to connect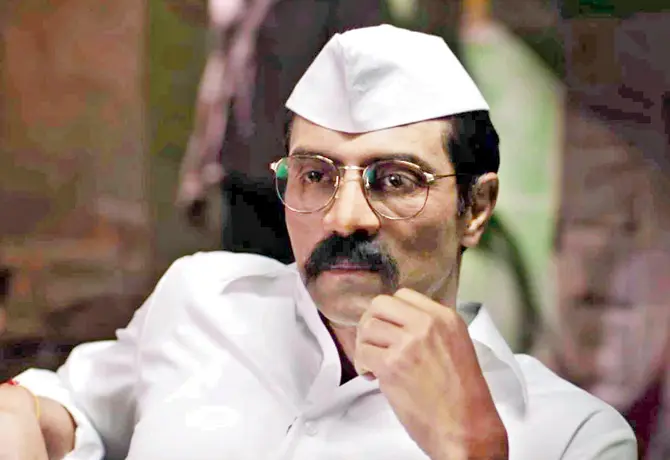 Arjun Rampal in 'Daddy'
'Daddy'
A; Crime-drama
Director: Ashim Ahluwalia
Cast: Arjun Rampal, Nishikant Kamat
Rating:

ADVERTISEMENT
Arjun Rampal's Daddy is a tale of the underworld don Arun Gawli. True to the subject, the film does not lack in grit. The movie starts with the murder of MLA Kamlakar Jamsandekar, Gawli's subsequent arrest, conviction and then a flashback into how he came to be a notorious gangster and politician.
Director Ashim Ahluwalia manages to showcase the biopic without using Bollywood's formulaic pattern and keeps it as real as possible. Most parts of the film have been shot in real locations, which add authenticity to the story. Unlike most gangster movies, this one doesn't make Gawli the hero. Having said that, more than once, the film tries to imply that Gawli wouldn't have become a gangster if the cops hadn't played spoilsport.
In the quest to keep it real, Ahluwalia probably forgot that entertainment is the key ingredient in any film. While the dialogues lack punch, the narrative too falters in some aspects. The gang war between Gawli and Dawood (renamed as Maqsood in the film, played by Farhan Akhtar) is a crucial scene, but doesn't make an impact because the director dedicates barely a few seconds to it. There is no indication on how Gawli, who struggled to make ends meet, finally came into money. Agreed, it's difficult to chronicle every moment of a 62-year-old's life, but what is a biopic if it does not give us a glimpse into the man behind the gangster? The film only tells you about things that one already knows.
Rampal, who until a few years back, was not considered amongst the most talented of actors, has showcased an unseen side of himself. Not a single frame makes you think of the actor, all you see is the notorious gangster. Nishikant Kamat as Inspector Vijaykar Nitin stands out. However, the biggest disaster comes in the form of Akhtar. While it is a special appearance, he is definitely a wrong choice to play Dawood.
It's a risk to not follow Bollywood's tried-and-tested formula. While it does win Rampal brownie points, this will not be enough to turn the film into a success at the box office. It can't exactly be termed as Gawli's biopic, because so much of his life is missing from the film. Nor can one say that it is entertaining as it offers nothing new. Watch it to see Rampal in one of his best performances till date, for a story without frills and only if you have a penchant for crime dramas.
Watch 'Daddy' trailer:
Also see: Photos: Arjun Rampal, Mehr Jesia at 'Daddy' screening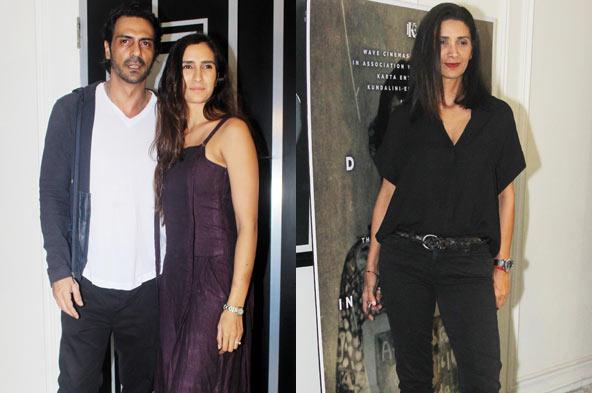 Also see: Photos: Arun Gawli, the original 'Daddy' of Mumbai