Bollywood has had its share of formidable star mothers, once a permanent fixture on set. Now, mums are just occasional guests. On Mother's Day, we trace the transition...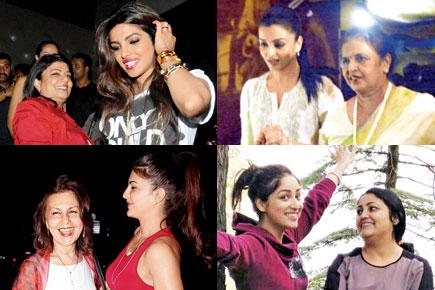 Away for months, Priyanka Chopra had her mother, Madhu Chopra, visit her during the shoot of her TV show, Quantico, in Montreal. When it was time for her mum to return, the actress tweeted, "Mom love is so pure and needed! Will miss u."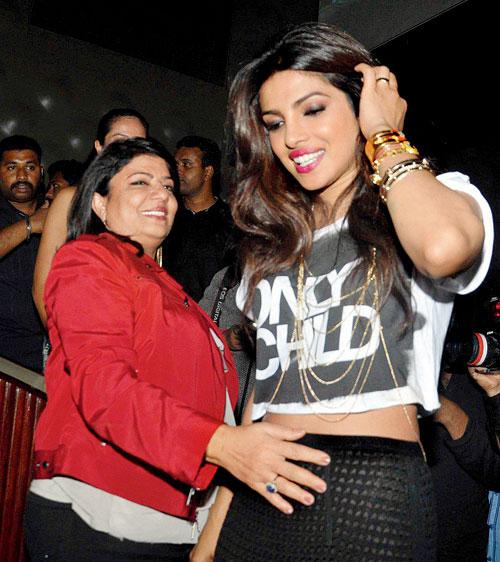 Priyanka Chopra with her mother, Madhu
ADVERTISEMENT
PeeCee's mom may not accompany her on the sets, but drops in, especially during long overseas stints. Aishwarya Rai Bachchan's mother, Vrinda Rai, is still often spotted with the actress at shoot schedules away from Mumbai and even during her annual Cannes visit.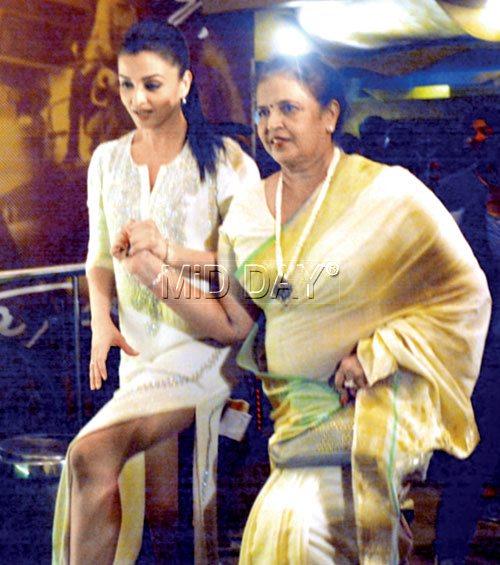 Aishwarya Rai Bachchan with mother Vrinda  PIC/SAYyED SAMEER ABEDI
Going solo
Today, actresses like Alia Bhatt, Shraddha Kapoor, Parineeti Chopra and Kriti Sanon do not have their mothers tag along on set. Kriti is currently shooting in Budapest for her film, Raabta. Her mother, Geeta Sanon, is not in tow. "My mom thinks I perform better if she is not around watching me during the shoot. Also, my mom works and is a professor so can only drop in during vacations."
Foreign imports like Jacquline Fernandez and Nargis Fakhri also go solo. Says Jacqueline, "My mum (Kim) is always aware of what I am doing and gives her opinion, but ultimately wants me to take my own decisions. Whenever possible, she comes by."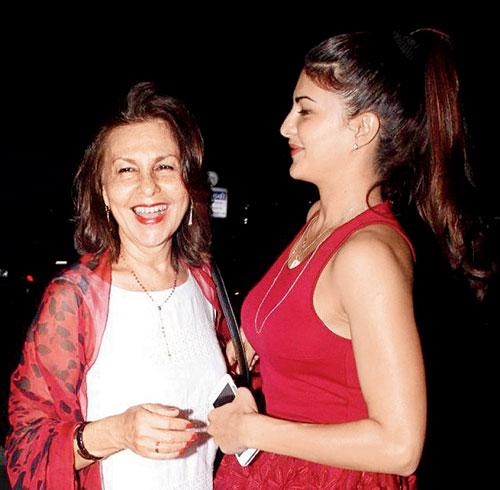 Jacqueline Fernandez with Kim Fernandez
There was a time when the actresses's mothers were constant fixtures on set. It was as if a big bad wolf was lurking on and she had to protect her girl from its clutches. The star mum was considered a pain. Filmmakers dreaded her demands, for example, her 'baby' would only tuck into a particular type of soup from a fancy Chinese restaurant. The makers had no choice, but to pander to her whims. The male co-star would shun the actress's mother. He knew she would keep a hawk's eye on him and a whiff of romance in the air would make her see red.
Ammas of yore
Every one knew of Hema Malini's mother, Jaya Chakravarthy, who was considered a formidable star amma during her time. Neetu Singh's mother, Rajee Singh, always called the shots and guarded her daughter zealously. Shilpa Shetty's mother Sunanda, who is also an astrologer, was a force to reckon with. So was Madhuri Dixit's mother, Snehalata, who would travel with her.
Explains actress Swara Bhaskar, "In earlier times, actresses' mothers went on the sets with them because the general mentality was that 'respectable' women did not act. So the mother added a sense of respectability. That was a time when an independent woman also had connotations of being promiscuous or of loose morals, so perhaps it was a guard against that."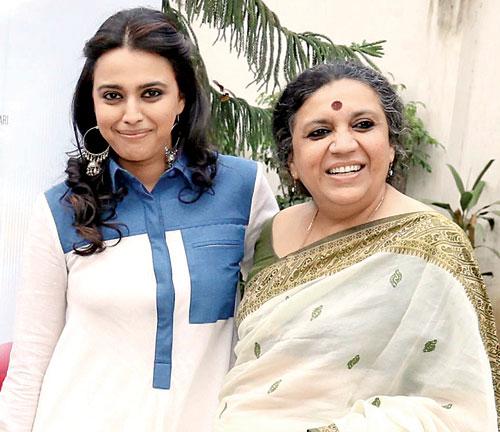 Swara Bhaskar and Ira Bhaskar
Managers at work
The scenario has drastically changed today as actresses have an entourage accompanying them. From their managers, attendants, make-up and hairstylist teams as well as their PR. The actress is never left alone. So in a way, the managers have replaced moms.
Adds Swara, "The mindset has also changed. Our values as a society have changed and career mindedness and ambition are now largely considered positive virtues and in urban contexts, at least, women can be independent and career focussed. So our mothers do not need to chaperone us anymore."
Swara's mother, Ira Bhaskar, does not go on the sets. Nor does Yami Gautam's mother, Anjali. Says Yami, "My mom is my confidante. Mom is like Alfred for me. Not that I am Batman, although he is my favourite superhero. She always knows what's going on in my life, and she is always there for me, as a friend, and as a parent too. Just like Alfred! She guides me. She will tell me what she thinks. But at the end of the day, it's my decision. That's the way I have been brought up. Of course, whenever she is in town she will bring home-cooked food and coax me to eat some more. But then, I can hardly refuse her pahadi delicacies."

Yami Gautam with Anjali Gautam
Young start
Alia Bhatt was barely 17 when she started shooting for Karan Johar's Student of The Year (2012). It was KJo who requested her mom (Soni Razdan) to be her, otherwise Soni was not game. Another actress who started young, Amyra Dastur, says, "I started modelling at the age of 16 before Bollywood beckoned. I still can't believe the amount of freedom my mother (Gulzar) gave me to live my own life. I've never been more grateful to anyone in my life. Even when she was worried about some of my decisions, she never stopped me from doing what I loved or came with me. She's my superman."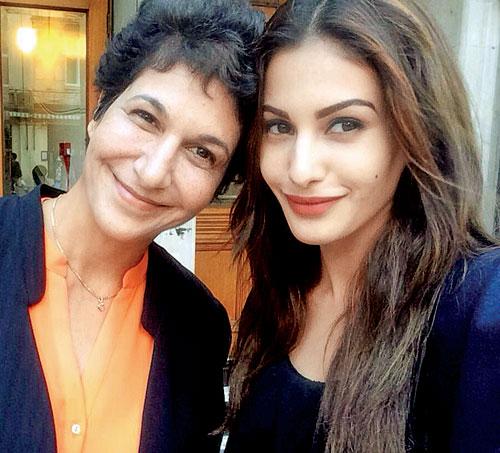 Amyra Dastur with Gulzar Dastur
Adds Kriti about the worried mother factor, "My mom is at times like a regular Punjabi mother who gets worked up about every small thing concerning me."
As Amyra puts it, "Mothers are mothers and they always want the best for their kids."