Qarib Qarib Singlle- Movie Review: Frankly, this delightful film starring Irrfan and Parvathy carries within it such a charmingly mature, old-world take on love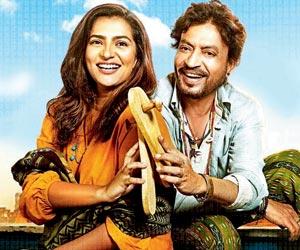 Qarib Qarib Singlle
U/A: Romance /Comedy
Director: Tanuja Chandra
Cast: Irrfan Khan, Parvathy
Rating: ***
Frankly, this delightful film carries within it such a charmingly mature, old-world take on love, lust, and romance, that it's hard to believe that its plot effectively hinges on a seemingly shady online dating site that gets a girl (Parvathy) and a guy (Irrfan) to meet in the first place. If anything, Irrfan's dopey-eyed, curly, oily haired, middle-aged Vyogi, in track pants, appears far too creepy to score even a conversation on a first date in a casual coffee shop scene (the double L in this film's title, for lack of an explanation, probably stands for two lattes). His shakl is like a stalker's, the hero himself admits."
ADVERTISEMENT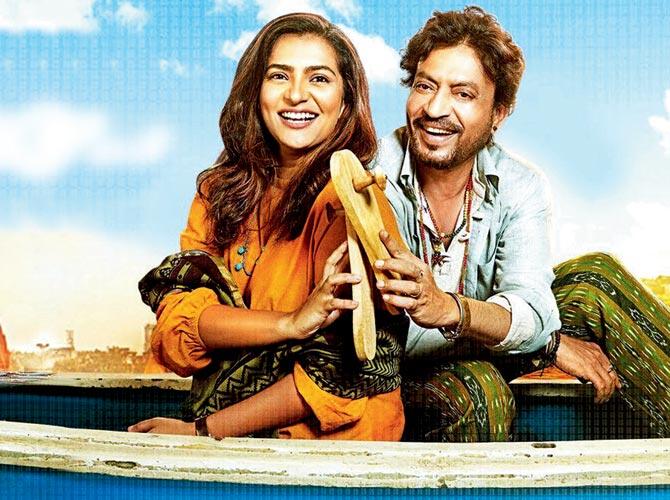 He's the sort of Hindi-Urdu speaking, endearingly extroverted, 'atrangi', 'dil ka saaf' type 'shayarana' character that takes much getting used to. You can't quite warm up to him instantly (or perhaps, ever). Neither does the leading lady in this pic. She's strikingly urbane, South Indian, inherently shy, to the point of being a bore. But then the Internet is a good place to create alternate versions of ourselves. She does. A whole lot of us do.
Before you know it, how this unlikeliest couple goes from a nearly disastrous first date, to a Bharat-bhraman together will seem a mystery to you if you aren't in it for the ride. This picture, at its core, is a fabulous desi road-film, driving you down Jolly Grant airport, white river rafting in Hrishikesh, bumping through a copter trip to Gangtok ­from Bagdogra, or exploring Rajasthan on the vintage Fairy Queen (train).
What's the goal? Togetherness, I'm sure. The journey is meant to be just as internal. On the face of it, the hero wants to show off his past three intense relationships (or girlfriends) to prove how those women adore him still. In that sense, this is the opposite of the Ranbir Kapoor-starrer Yash Raj movie Bachna Ae Haseeno (2008), about a ladies' man who travels across the world to say sorry to the women he's hurt in the past.
Speaking of Yash Raj, this film's story has been written by Kamna Chopra, one of the relatively few screenwriters of her generation, credited with, among others, Yash Chopra's comeback film, Chandni (1989, starring the stunning Sridevi). The first thing that strikes you here is in fact how relatable the women seem on screen — not just by their natural looks, but just the way they are; in one word, real, even if in a slightly unreal scenario.
As is the movie, in its own way, looking at how love, intrinsically, happens to us, all our life, and often in the strangest places. Even the most popular Bollywood movie arguing for 'one life, one love', Karan Johar's Kuch Kuch Hota Hai (1998), had the hero falling in love twice! And yet so much is expressed in the undertone. This is the sort of script that world champions of the desi rom-com genre would've taken to an altogether level. To be fair, director Tanuja Chandra (in fine form) makes it more than a 'qarib qarib' lovely, and surely worth your while in the theatre.
Watch 'Qarib Qarib Singlle' Trailer