Radha Bharadwaj files lawsuit to halt production of Vidya Balan's Mission Mangal, claims film borrows from her script; calls out Atul Kasbekar for sharing screenplay without her nod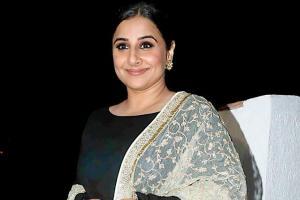 Vidya Balan
A lawsuit seeking to halt the production and release of Akshay Kumar and Vidya Balan-starrer Mission Mangal was filed in Mumbai on Wednesday by US-based filmmaker Radha Bharadwaj.
She alleges that the R Balki production, which revolves around India's 2014 Mangalyaan Mars Mission, infringes on the copyright of her original screenplay that she had shared with Atul Kasbekar in 2016. According to Bharadwaj, Kasbekar's studio — Ellipsis Entertainment — then shared the script with Balan, one of its clients, who is now doing another film based on the same idea. Apparently, Kasbekar's team negotiated the deal for Balan's new movie.

Radha Bharadwaj
Having registered the script with the US Copyright Office in 2016 for the US and Indian market, Bharadwaj recently completed shooting her film, titled Space MOMs. She also claims that Mission Mangal is being rushed into production to cripple the commercial prospects of her venture.Bharadwaj's lawyer Srishti Ojha says, "There are hundreds of ways to tell the story of Mangalyaan, but Radha came up with the angle of focusing on the women engineers working on the mission."
Tracing the sequence of events that began in 2016, Ojha said that Bharadwaj was set to work with Kasbekar's studio to find financing for her film. In her lawsuit against Kasbekar's company, Bharadwaj states that the firm signed a non-disclosure agreement that prohibited them from disclosing her project to anyone without her written consent.

Atul Kasbekar
However, the lawsuit cites an e-mail from Kasbekar's team admitting that they had, in violation of the contract, given the script to Balan and confirmed that she had read it.
While Kumar recently announced the film on Twitter, Bharadwaj says, "I'll bet the details of the origin of this project were not known to Akshay Kumar, Fox Star or its US partners. But now that they know it, I ask them to act honourably. I have documentation going back to 2014 on my efforts to bring this story to screen."
The lawsuit cites media reports suggesting that Mission Mangal filmmakers are rushing into production. Adds Bharadwaj, "That they are scrambling to catch up with me seems to be an acknowledgement that their project is the same as mine. They seem to think that rushing their film into production will discourage any distributor from releasing my film."

Sharman Joshi, Kirti Kulhari, Taapsee Pannu, Akshay Kumar, Vidya Balan, Sonakshi Sinha and Nithya Menon feature in Mission Mangal
When mid-day reached out to Ellipsis Entertainment, Tanuj Garg, managing partner, said, "Back in 2016, Radha and David [husband] were in touch with us on the subject. We interacted for a while to attempt producing her script, but eventually parted ways amicably as we were unable to reach a mutual understanding on the creative route forward. Ellipsis is not connected with the film that is currently under production in any way." Balan remained unavailable for comment.
Also Read: Meet the cast of Akshay Kumar's Mission Mangal
Catch up on all the latest entertainment news and gossip here. Also download the new mid-day Android and iOS apps to get latest updates