Shreya Naik, a 19-year-old braveheart from Andheri, single-handedly got her molester arrested. Find out why Akshay Kumar is particularly proud of her...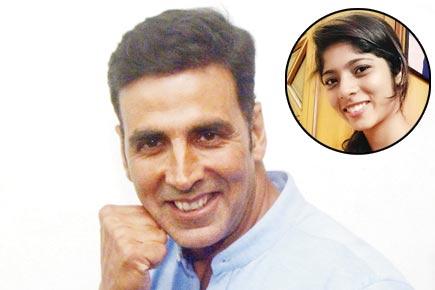 Akshay Kumar and Shreya Naik
Soon after the Nirbhaya incident in Delhi, Akshay Kumar along with Aditya Thackeray had set up the Women's Self Defence Centre (WSDC) to impart free martial training to women in a bid to teach them self-protection (Read more). Looks like their efforts are bearing fruit as one of the students of the centre single handedly tackled a molester and made sure that he was arrested.
Also read: Akshay Kumar's advice to Mumbai women on self-defence
ADVERTISEMENT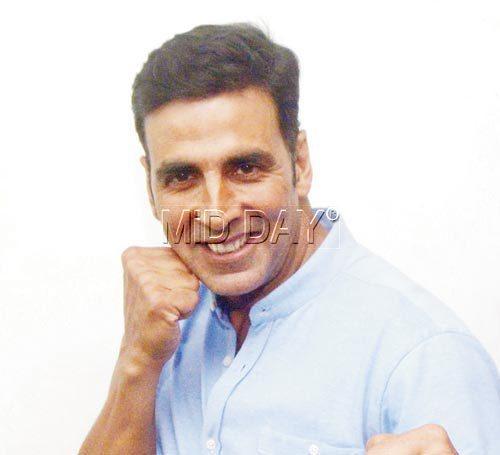 Akshay Kumar. Pic/Pradeep Dhivar
Shreya Naik, 19, is a second year BMS student in a suburban college in Andheri. She enrolled in WSDC along with her sister after her mother learnt about it. What Shreya, who had just moved out of the basic level to intermediate level, didn't know is that she will soon be putting all that she's learnt at the centre to test. Last week at around 6.30 pm, Shreya was walking back from her work place where she's interning as part of the project for college. While walking through a particularly deserted lane in Andheri, she saw a young man in a waiter's uniform leering at her.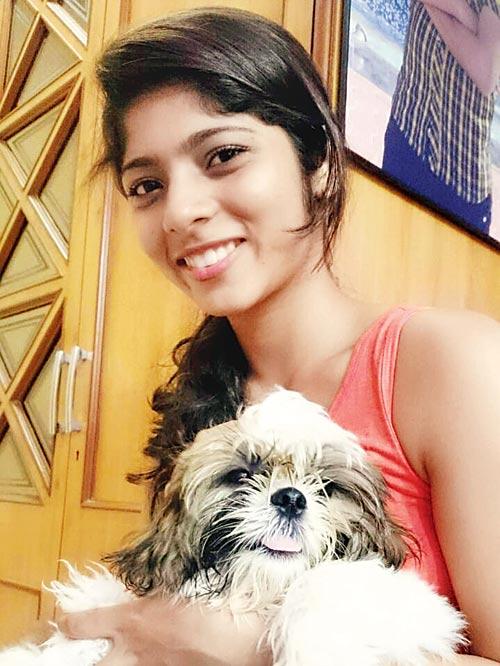 Shreya Naik
Shreya says, "He suddenly came close and pounced on me. I started hitting him with one hand and with the other hand I was trying to call my mother to come down, as my house was just about 30 seconds away. He tried snatching my phone away as he didn't want me to alert anyone. I caught his hair and gave him a 'hammer', a style of attack taught to me at the centre. He started pleading with me to let go, saying 'Bas haath hi lagaya, aur kya kia…'. I caught hold of his collar and started dragging him towards the main road. He was trying hard to get away but I held on to his collar. Later, some people helped me and one person called the police. Within 10-15 minutes the police arrived and he was arrested."
Confirming the story, Nalawde, the senior PI of D N Nagar police station said, "Yes, we have registered the FIR. This boy works in a nearby restaurant. The girl complained of molestation and we arrested him right then. He will be presented in front of the magistrate shortly. We are in constant touch with the girl's father, so she has nothing to worry about."
Shreya says she owes it to the centre for giving her the kind of confidence that she displayed in tackling with her molester. "I was a really meek girl and would get scared if someone touched me and never had the guts to complain or scream at the person. But in the centre we are taught such techniques for self-defence that it has given me immense self-confidence. I am really grateful to Akshay sir for inspiring us to be able to take care of ourselves. My parents didn't want to me to lodge a police complaint because they were worried about me, but I did and I am speaking about it so that every woman learns to take care of herself by learning self-defence, " she says.
Source close to the star said that he is really impressed with the girl and he plans to felicitate her soon after he comes back from London, where he's shooting.