This Women's Day, 'Ki and Ka' co-stars Kareena Kapoor Khan and Arjun Kapoor are breaking the gender stereotypes! In a video released by the makers of the film, Kareena and Arjun mock society's prejudice towards women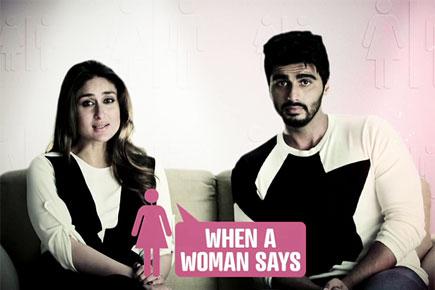 Women's Day: Kareena, Arjun mock gender stereotypes in this video
This Women's Day, 'Ki and Ka' co-stars Kareena Kapoor Khan and Arjun Kapoor are breaking the gender stereotypes! In a video released by the makers of the film, Kareena and Arjun mock society's prejudice towards women.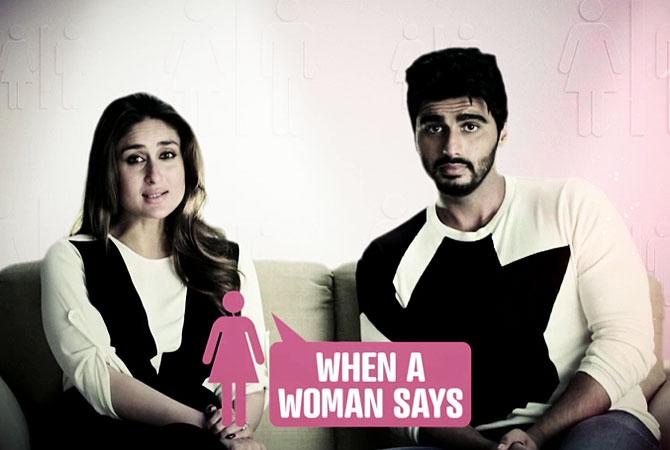 'Ki and Ka' co-stars Kareena Kapoor Khan and Arjun Kapoor in a still from the video

The video ends with a powerful message, "Your gender doesn't define your choices, you do."

Watch the video here!

ADVERTISEMENT
'Ki and Ka' features Arjun Kapoor (Kabir) as a house-husband supporting his wife, enacted by Kareena (Kia), who is a career-oriented woman.
(Watch: Kareena and Arjun get intimate in 'Ki and Ka' trailer)

"It is a very different film because of the concept of gender bias. It's an issue which nobody addresses. Today anyways women are there in every field, they are leading the pack. They are definitely more independent than what they were 20 years ago," Kareena had said in an earlier interview. (Read more)

Known for his romantic and action roles in films like 'Ishaqzaade' and '2 States', Arjun Kapoor says he does not believe his decision to play a homemaker in 'Ki & Ka' is an attempt to change his image. (Read more)

Amitabh Bachchan and his wife Jaya Bachchan will be seen playing a cameo in the film.
(Photos: Amitabh and Jaya Bachchan on the sets of 'Ki and Ka')

Directed by R Balki, 'Ki and Ka' is slated to release on April 1.