Chhatrapati Shivaji Maharaj Vastu Sangrahalaya readies to organise a special exhibition of Sir Ratan Tata's collection on his 100th death anniversary in 2018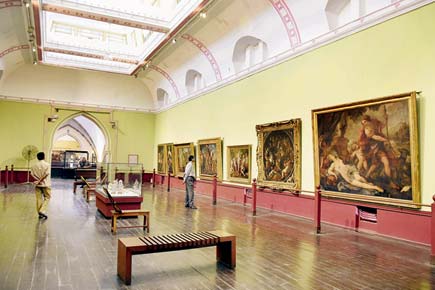 The Chhatrapati Shivaji Maharaj Vastu Sangrahalaya's (CSMVS) curatorial team is planning to organise a special exhibition, Highlights of Sir Ratan Tata Collection at the Premchand Roychand Gallery on its premises in September 2018 to mark the 100 years of Sir Ratan Tata's death anniversary.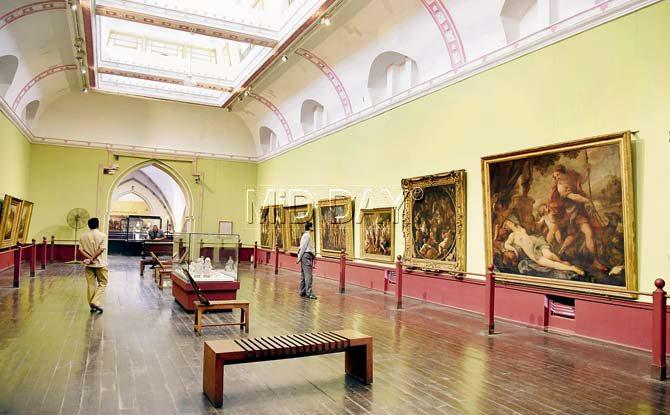 The collection of Western art at Ratan Tata gallery, CSMVS. Pics/Shadab Khan
His contribution forms the entire Western art collection of the museum, according to its director, Sabyasachi Mukherjee. Besides the exhibition, the education department of the museum will design a series of academic and school programmes during the period of the exhibition.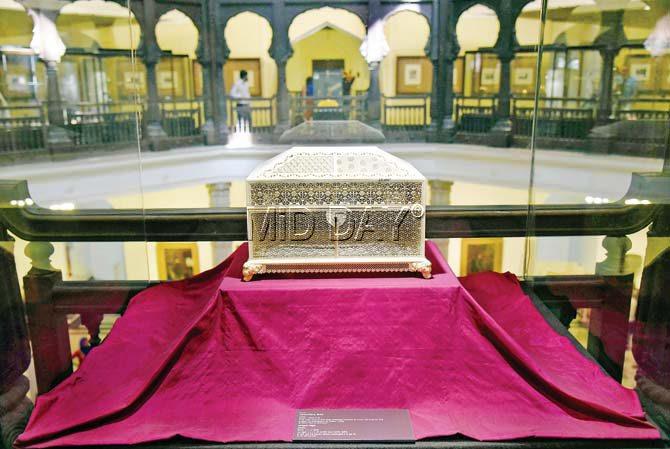 A Mughal era box
During a walk through with the director, we spot collection of Western art, Chinese and Japanese artefacts. The "core of this collection", says Mukherjee, came from the collections of Sir Dorab Tata and Sir Ratan Tata, the two sons of Sir Jamsetji Tata, who bequeathed it all to the then Prince of Wales Museum. Later, two galleries were named after the brothers.

Sabyasachi Mukherjee points to portraits of the wives of Ratan Tata and Dorab Tata respectively
"Sir Ratan Tata was fond of the good life. His immense interest in travel and in diverse fields of arts and archaeology took him to Japan, China and Southeast Asia, where he acquired a large number of porcelain and other objects. Besides, he made valuable collections of European paintings, art-deco objects, Indian paintings, manuscripts, textiles, and arms and armour," Mukherjee mentions in his essay titled, Tata Collection, in the book, East Meets West. The tome catalogues selected art from the Tata collection, published by Marg Publications, in association with the museum.
How it all began
Ratan Tata passed away in 1918, leaving behind a sizeable part of his fortune to a trust named after him, and in 1920, the executors offered his collection to the museum.
Ratan's elder brother, Dorab Tata had developed an interest in the arts and aesthetics later in life. His wife Meherbai, known to be a talented and progressive woman, had a great influence on him, drawing him to the arts. And Dorab, too, gifted his entire art collection to the museum in 1933, which included European paintings, Indian paintings, Indian arms and armour and even furniture," Mukherjee informs.
He says, the duo's contribution to the museum culture in India is unmatched and this shows the nationalist side of the Tata brothers, apart from the fact that they offered finacial assistance to Mahatma Gandhi and Gopal Krishna Gokhale during the independence struggle. The 2018 special tribute should be one to watch out for.