This weekend, a Bengaluru-based group will conduct a blindfolded, immersive theatre experience that will make you question your views on gender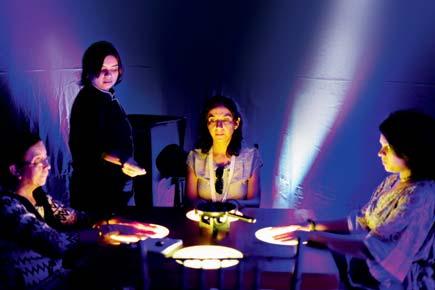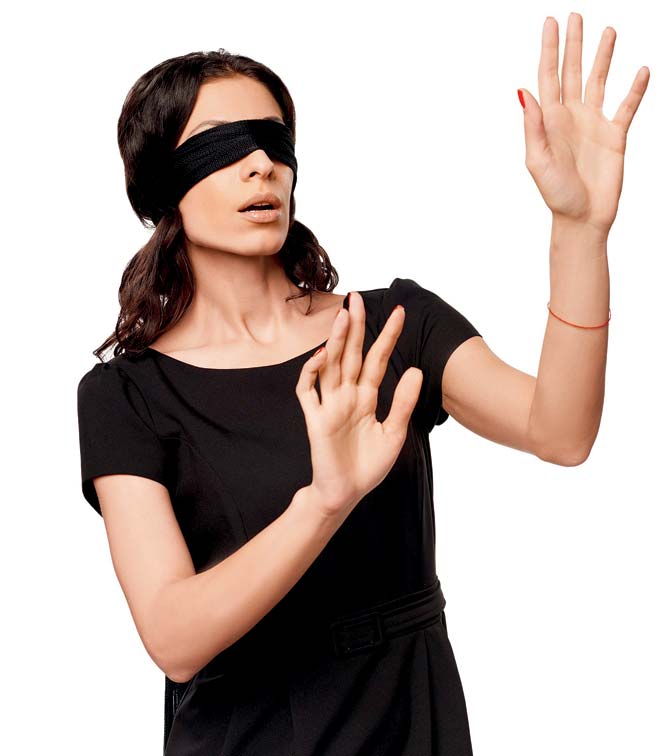 It was when she was in London several years ago that Aruna Ganesh Ram went to prison. "I was given a prison uniform, I had to give up my belongings, and sleep on a filthy bed. I was even force-fed a meal of baked beans," she recalls.
ADVERTISEMENT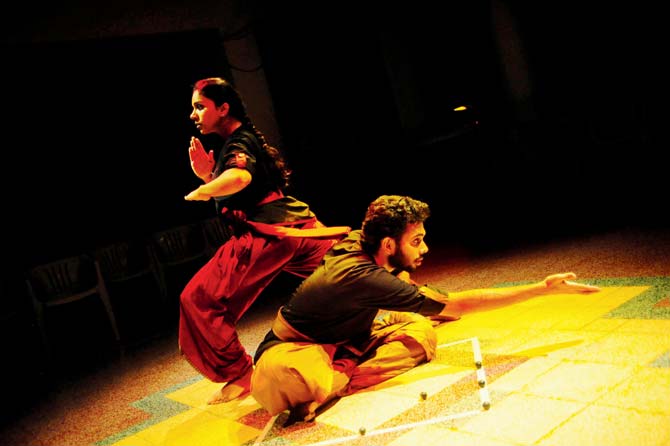 Replay, which was devised in 2013, revolved around traditional Indian games
This, however, was no ordinary prison. The Bengaluru resident was a participant in an immersive theatre experience of the movie The Shawshank Redemption. "Once I realised that for those few hours, I was going to be treated like a real prisoner, I started acting like one. I even threw a guard's shoe out the window," laughs the founder of Visual Respiration, a performance company that designs unique audience experiences.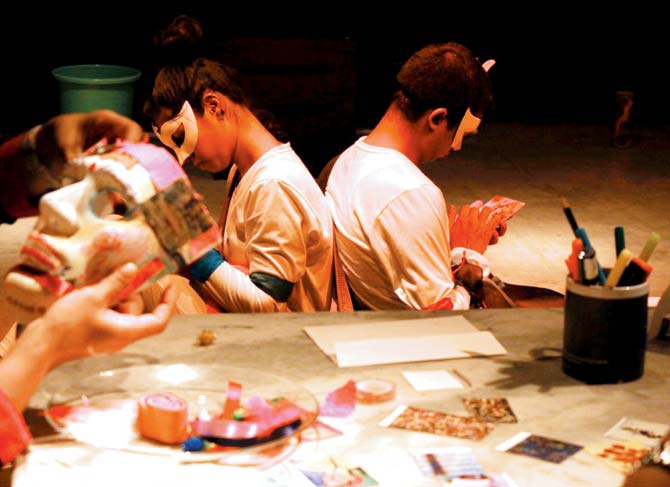 Knock Knock Who's There makes use of masks to tell a story
This weekend, she will bring a similar immersive performance to Mumbai. Called Coloured and Choosing, it's all about giving the participants a perspective on gender without generalisation.
Choose your story
Coloured and Choosing, which has been devised by artistes Rijul Ray and Vrinda Misra, and designed and directed by Ram, started out as a commissioned piece at a gender-specific arts festival in Bengaluru in 2016. "At that point, it was a 15-minute experience. After the festival, we developed it further. Now, each audience member gets a 30-minute slot inside the performance space," says Ram.
Before entering, the audience member is given a sheet of paper containing 10-12 words [like colour, judgment, rituals, whispers], which s/he is supposed to perceive through the lens of gender. The person has to pick five of these words, is blindfolded and then led into the performance space. The ensuing scenario is designed and customised based on the choice of words the person just made. The chatter of society springs up, bringing to life its stereotypes, stigmas and sensitivities, later moving into specificities of the masculine and feminine, and manifesting in a chaos, making the participant question their choices and desires.
"Everyone's choices are different, because gender is not perceived the same way by all. It's also highly dependent on sight. When I see someone, I can figure out whether I'm talking to a man or woman. But what happens when we blindfold you? How do you tell?" says Ram, adding that the aim is to get people to figure out their own perception of gender by cutting out the most important sense - sight.
Prior to the performance, the participants are also asked to rate how high their risk appetite is, on a scale of one to five. "Their response to this question is what determines how far we will push the performance," she adds.
A peek inside
Coloured and Choosing is not Ram's first immersive theatre experience. That would be Replay, which was devised in 2013, and revolved around traditional Indian games. The most recent show is Memory Recipe, where the participant is seated in a restaurant set-up and fed, not food, but the smells of food. "After 30 minutes, people left the place feeling hungrier than they were before coming in," laughs Ram.
Ram shares that in their attempt to blur the line between what's real and what's not, participants end up becoming actors in the performance. "At one performance of Memory Recipe, an audience member felt so grateful for being able to eat three square meals a day, that he started chanting a Sanskrit shloka. We made that a part of the act," she adds.
While the audience is the most integral part of an immersive performance, it is also the most challenging. "These shows depends on their participation. Unlike Coloured and Choosing, our previous shows didn't involve blindfolding anyone, which meant we could tell what they were experiencing by making eye contact. Here, however, it's all about reading body language."
On: September 23 and 24, 11 am to 5 pm
At: The Cuckoo Club, 5AA, Macronell's Compound, Pali Hill, Bandra West
Log on to: bookmyshow.com
Entry: Rs 590 (per 30-minute slot)