Transitpedia is an amazing app that combines various modes of transport to offer a unified solution for travelling across Mumbai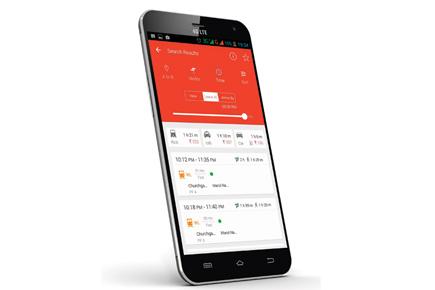 Transitpedia
In a city like ours, where we spend a significant portion of our daily life travelling, an app that offers details about the various modes of transportation is must. Most of us are left with but one choice called M-Indicator. And, while the app is very good in providing up-to-date schedule and routes of various modes of transit in the city, it's usefulness is limitated. A major one is its failure to converge various modes of transport to offer a unified solution between two points.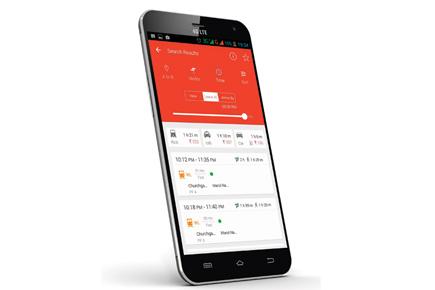 ADVERTISEMENT
Solving this problem is the latest travel app in the market, Transitpedia. It's lot like M-Indicator but smarter. What it means is that unlike M-Indicator where you have to search for buses and trains individually between two points, Transitpedia converges all modes of transport between two points and suggest travel choices in a single window.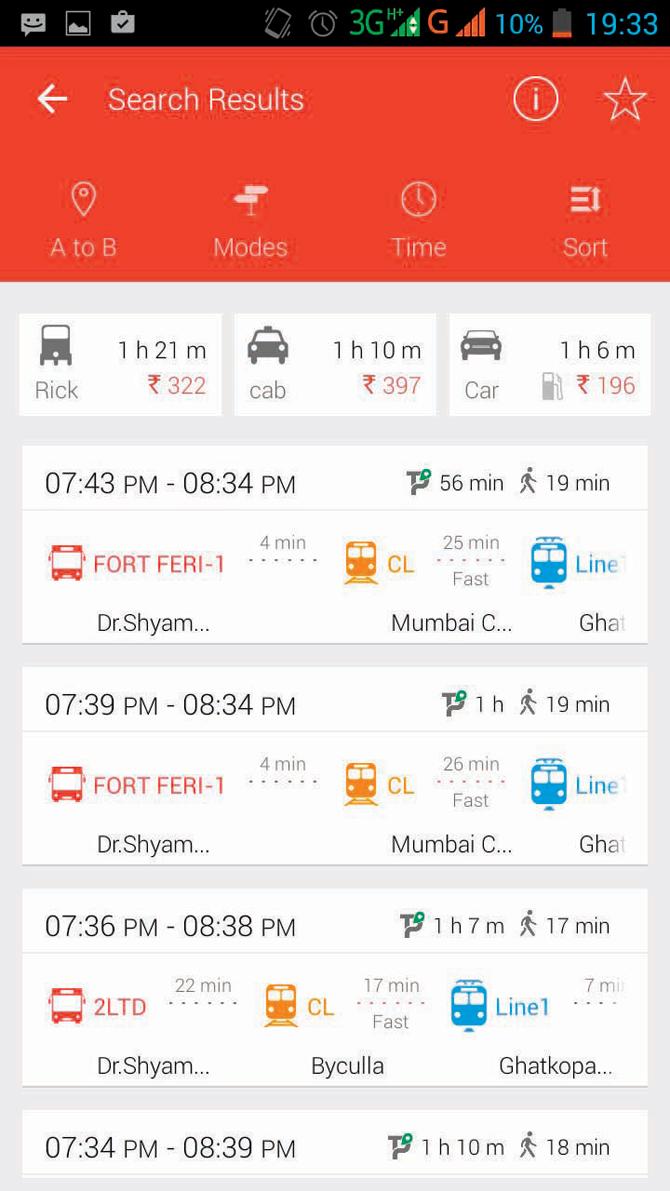 Let's say you are traveling from Gateway of India in Colaba to your home in Marol Naka (Andheri East). Now with M-Indicator, you will be required to decide on the various modes of transportation by yourself and then look up each one independently to figure out the correct bus number, or train timing, or any other mode of transport that you would need to reach your destination.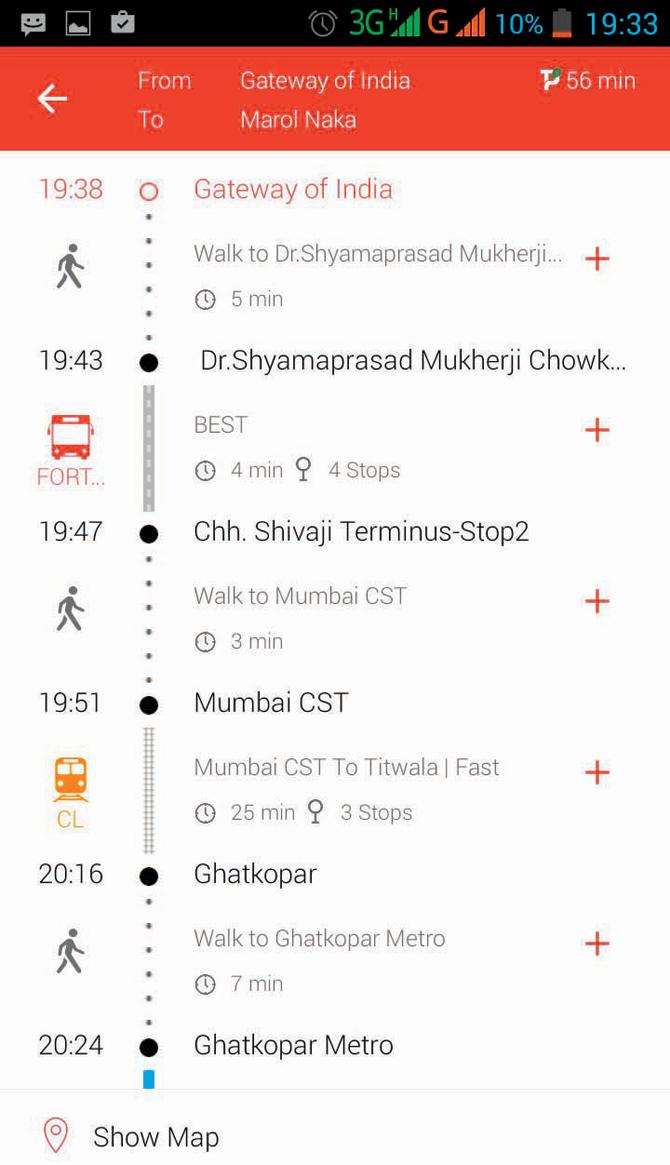 However, with Trasitpedia, you are required to enter just your origin point (or better, allow the GPS locate it) and destination point, and it will offer all the travel combinations possible between the two points — from how to reach to the nearest bus stop or taxi stand to suggesting the exact bus number to reach the nearest local train station, finding the right train time along with platform number (yes, it displays this) as well as any other modes of transport that you may be required to use to reach your destination. You also get approximate cost-analysis for cabs, buses and rickshaws.
Moreover, each suggestion is arranged in an ascending order based on the estimated time required to travel between the two points. They can be further expanded to get more detailed information on each suggestion and the modes of transport within them. This is great for newcomers to the city. As for seasoned travellers, the app also allows one to select and decide the various modes of transport you want to use. There are also offline timetables for local trains (Western and Central), buses and Metro (an initial 4MB download is required).
The user-interface is simple and easy-to-follow, and once you get a hang of its features, you will realise how much easier it's to find the right modes of transport. You can also save your searches for future use, thus saving you considerable amount of time and effort. Transitpedia is currently available in three cities — Mumbai, Pune and Delhi and supports only Android and iOs devices.
Available on: Google Play Store and Apple App Store
Price: Free