With promises of a miracle cure, and a soft nudge from the government, the cow urine industry in India has boomed and the cow has become the proverbial golden goose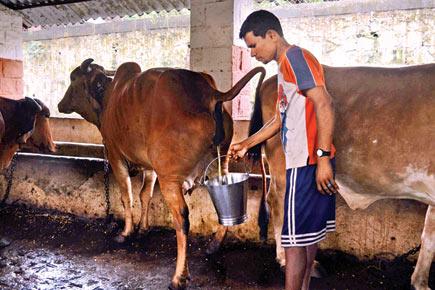 A worker collects cow urine at Keshav Srushti Gaushala at Bhayender. Pic/Sneha Kharabe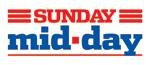 Every morning, at around 4 am, workers at the Keeshav Shrusti Go Shaala at Bhayander, in Thane district, head to the tabelas (cow sheds), bucket in hand. The aim is to collect the first urine of the cows, all 230 of them (including males and calves). Every day, the go shala collects 200 litres of gomutra (cow urine), which is then sent to a distillation unit next door where it is filtered, bottled and then shipped across the country in bottles priced between Rs 20 and Rs 80.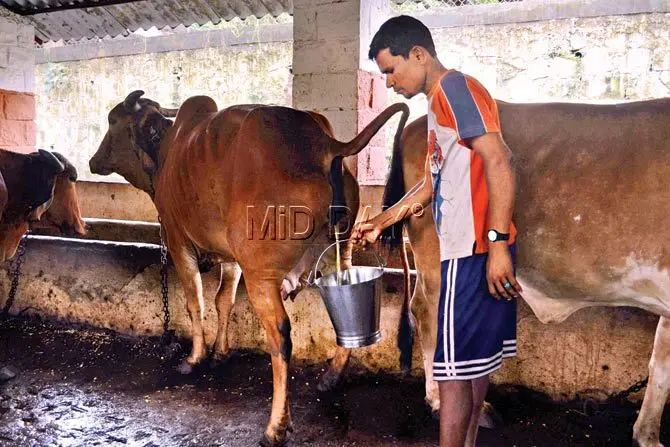 A worker collects cow urine at Keshav Srushti Gaushala at Bhayender. Pic/Sneha Kharabe
ADVERTISEMENT
What was, according to many who hark back to the country's Vedic past, once a norm and a go-to medicine in the country, has seen a revival of sorts in the last two years, coinciding with the advent of the BJP government that has brought in cow protection laws. The accompanying popularity of Ayurvedic medicine in the line of alternative medicine and a back-to-nature rush has meant that those seeking gomutra as the cure for all ailments — it is touted as a cure for cancer, diabetes, high blood pressure, psoriasis among others — has spurred a rise of gomutra products in the market.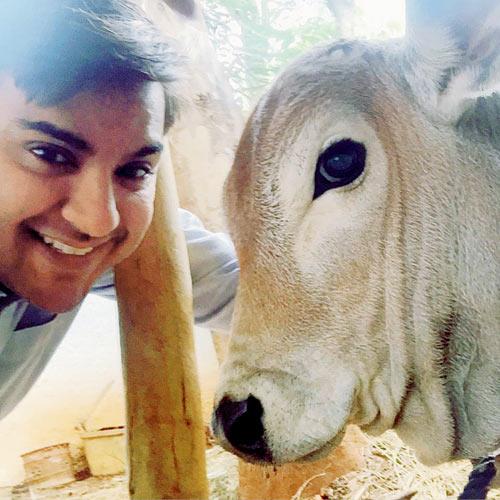 While once you had to connect with your local tabela for a packet of the 'elixir' (exactly a year ago The Council for Scientific and Industrial Research initiated projects to study the anti-cancer and anti-infection properties of various cow products including cow urine and dung), today cow urine is available off the Net.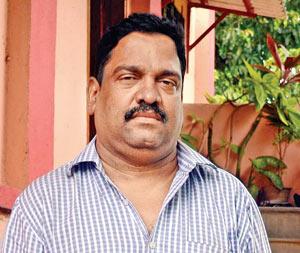 Santosh Jaki
Last September, Bengaluru-based Maa Gou Products (MGP) approached BigBasket to distribute its range of cow-urine based products, ranging from floor cleaner, tooth powder, balm and face pack. The service proved to be a hit, according to news reports, which pegged the first month sales at around Rs 1 lakh. Platforms such as ebay, Amazon has retailers that even sell cow dung cakes.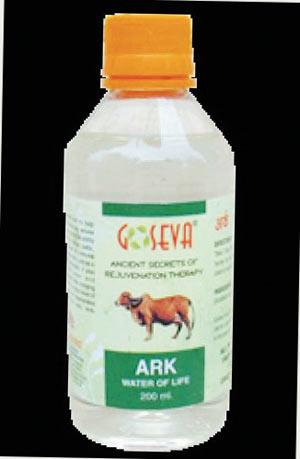 There are other sites that have been set up specifically to sell cow by-products. One such is the one-year-old vendor portal www.gaukranti.org. Thirty-five-year-old Ashwwani Kathuria says it's a volunteer based portal set up by people with tech backgrounds to help create awareness about the value of cows and their by-products. The site, which retails a range of products, gets 40 per cent of its revenue from cow urine. Because clients can be picky about which go shaala their products come from, the site also allows you to choose your go shaala.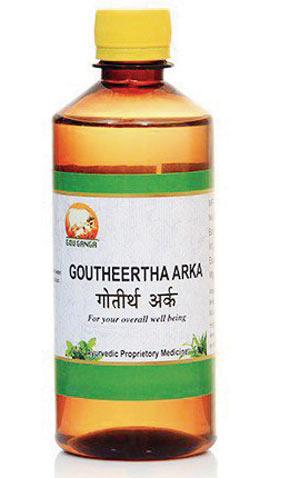 Difference between products
But, not all cow urine bottles are the same or tout the same solutions. Some are used as cleansers; Mumbaikars will recall the Kandivli corporator who suggested that KEM Hospital be cleansed daily with cow urine. Some others are meant specifically for weight loss.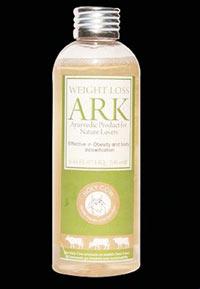 GoArk, Kathuria says, is a weightloss product made by boiling cow urine in an iron pot to which a vapour condensing device is attached. It is harmless and can be given to children and women. Among his own products, he says, the basic difference is in the source of the cows. Goseva GoArk is prepared from the GIR cow's urine (from which recently traces of gold were discovered) and GouGanga has mixed Indian breeds.
The lure of the Desi cow
Santosh Jakhi, who runs the Keshav Srushti go shaala, says his cows are fed on grass and green vegetables.
Akhand Anand Prabhuji (or Anand Prakash) of ISKCON, who now lives in Vrindavan, Mathura, says the best urine is got in the morning. "Leave the first few drops and the last few drops. The stream in the middle is the best," he adds. Consumption of cow urine is down to an exact science — from how much to drink (15 ml, diluted with 15 ml water), to even which breed to use. The unanimous response is the Bos Indicus, the breed indigenous to the subcontinent. "The reason for this," says Anand, "is that foreign breeds such as the Jersey cow have been subjected to genetic modification."
He says that once the gomutra is collected it is filtered around eight times through a piece of cotton cloth. The distillation process, he says, helps ensure that there is no ammonia so that the shelf life is increased. Typically, it's good to be used up to two years after bottling.
But, not everyone is open to drinking the liquid. To capture this market, that would be interested in the benefits of gomutra, but not the gomutra itself, the healthcare division of Pitambari Products Pvt Ltd in 2013 launched the Gomutra Plus Capsule. Manufactured in Gujarat, the capsule is a dehydrated version 'ensriched with herbs', available at retail stores across Maharashtra, Gujarat, Indore and Karnataka for over Rs 200 for 30 capsules.
Beyond Indian shores
The demand for gomutra — whether as a medicine, a face pack or a floor cleanser — is rising even beyond Indian shores. Kathuria talks of inquiries coming in from the UK, US, Australia and even Arabic countries.
"In the UK, you can't sell cow urine for human consumption. We sell for pooja use only," says a seller in Wembley in London, which has a sizable Gujarati population. Here, cow urine is imported from India in 50 ml bottles. It can cost anything between £3-4 (Rs 260 to Rs 300). The shop also sells cow urine online and sometimes in bulk across the UK. The seller explained that maximum sales happen during festivals and special occasions.
"We can confirm that some Hindus in the UK try to use traditional items such as cow urine for various rituals," said Radha Mohan Das, Communications Secretary of Bhaktivedanta Manor, ISKCON UK.
A word of caution
But, not all believe in the commercialisation of gomutra. Amit Vaidya, 38, is a cancer survivor. Four years ago, when detected with Stage IV cancer, the then-New York resident checked into a Gujarat hospital for cow urine therapy. As the progress of the disease slowed, he moved to a village where he stayed at a gau shaala, taking care of a cow. "I would drink the urine I collected and would cover myself with gobar twice a day and stand in the sun," he adds. Slowly, he says, he began to feel healthier. Soon, medical reports showed that the cancer was receding. He has put this experience down in a book Holy Cancer: How a Cow saved my life. To this day, he says, he gets 100 calls a day from patients and relatives. But, cow urine therapy isn't a simple trick, he warns. "I made lifestyle changes too such as eating ginger off the ground and haldi too and leading a simple life in the village. Additionally, you have to understand what the cow is eating through the day. Look at the cows that roam Mumbai's streets, feeding on plastic. How will their urine be medicinal?"
— with inputs from Ruhi Khan