Six travellers. 46 cities. Four months. A single focus - to give you a glimpse into India's diverse doors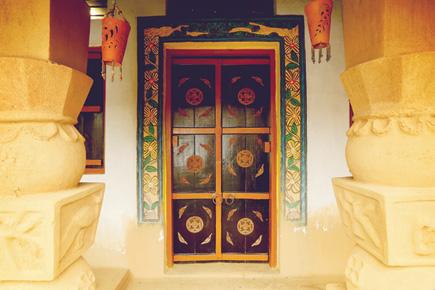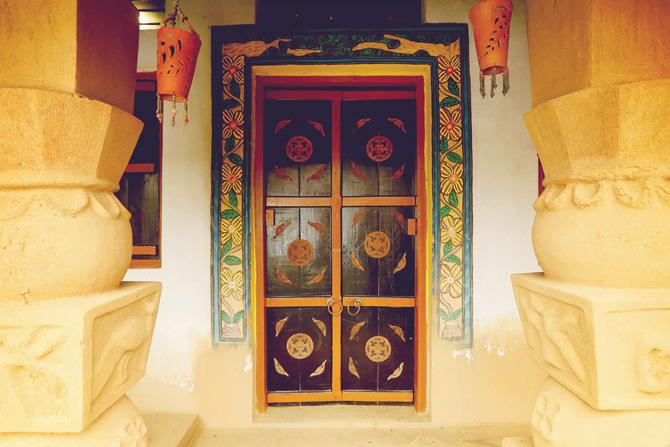 A door featuring Pyatkar art at Amadubi Rural Tourism Centre near Jamshedpur
As you read this, travel enthusiast Amrita Das will be on her way to Jitwarpur, a village in Bihar, made famous as the home of award-winning Madhubani artists. This stop marks the end of a 2,500km road trip that she started on June 27 from Kolkata, covering seven cities - all in search of interesting doors.
In Kolkata, she visited the red-and-white heritage door that opens into Nanking restaurant. In Joypur, a town ahead of Bishnupur near Kolkata, she discovered that the Damodar Temple, a terracotta structure, features a 300-year-old door made from mahogany bark and carved with the 10 avatars of Lord Vishnu. At a rural tourism centre in Amadubi village in Jharkhand, she came across one framed with floral motifs hand-painted by a local artist, Vijay Chitrakar, who dabbles in the lesser-known Pyatkar art.
Das' journey is part of #doorsofindia, a four-month campaign by Tata Steel. While she covered the East zone, five other travel bloggers, architecture enthusiasts, photographers and design consultants have been roped in to explore different zones across India, covering 46 cities.
Accompanied by a production crew, the stories are documented in real-time and uploaded on the campaign's portal and social media platforms. Mumbai-based travel blogger Divyakshi Gupta, who began documenting doors eight years ago, has curated the doors for the project. "Doors are guardians of secrets, memory keepers and protectors, each with a unique character. We'll cover a mix, from those of palaces and forts to heritage homes, havelis, temples and churches."
The campaign also invites viewers to upload photographs of their favourite doors on the portal. She adds, "If the picture submitted is from an area near the designated route, the traveller will take a detour and document the story behind it."
Log on to: doorsofindia.com