Explore how life sustains around the mighty Ganga river basin at a fascinating exhibition by a US-based scholar Anthony Acciavatti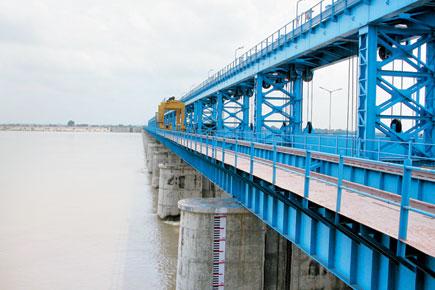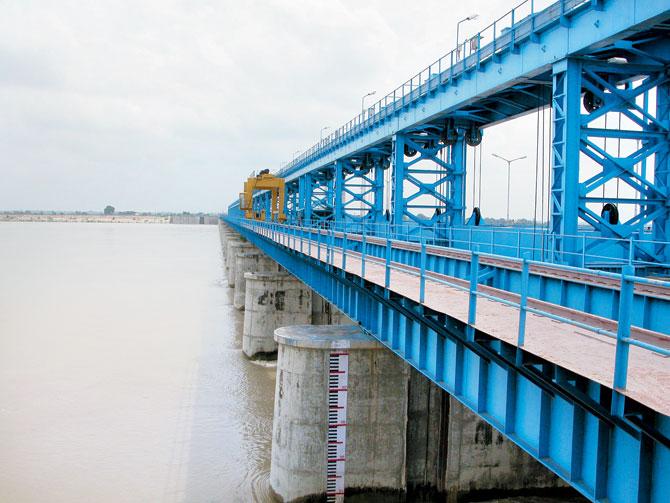 Ganga at Kanpur; this frame is a part of the exhibition that is divided into two parts. The first explores the Ganga basin's historical development, effects of monsoon on cities and building of canals, step wells and tubewells. The second visualises how and why these technologies are used and abused to provide water for drinking and agriculture
In 2005, Anthony Acciavatti, a New York-based professor at Columbia University, received a Fulbright Fellowship to study the Ganga river basin in India. "I thought it would take me a year to complete [the research]; instead, it took me nearly a decade, one that I spent hiking, driving, and boating across the basin in order to visualise its cyclical changes and understand the growing conflicts over water for drinking, agriculture, and industry," says Acciavatti. His study extends from the Gangotri glacier at Gaumukh to Patna in Bihar. He has documented a deep rhythm that organises and sustains life across the Ganga basin and examined in greater detail in the region between Allahabad and Varanasi. Trained as an architect and historian of science and technology, Acciavatti is busy putting finishing touches to the exhibition, The River Ganga: India's Iconic Water Machine, presented by the Columbia Global Centers, Mumbai.
ADVERTISEMENT
The exhibition is a curated excerpt of his fieldwork, featuring animation models, over 25,000 photographs, 15 sketchbooks of drawings, 1,000 journal entries, and 350 original charts. This has emerged as the first comprehensive visual profile of the Ganga River Basin in 50 years.
Edited excerpts from an interview: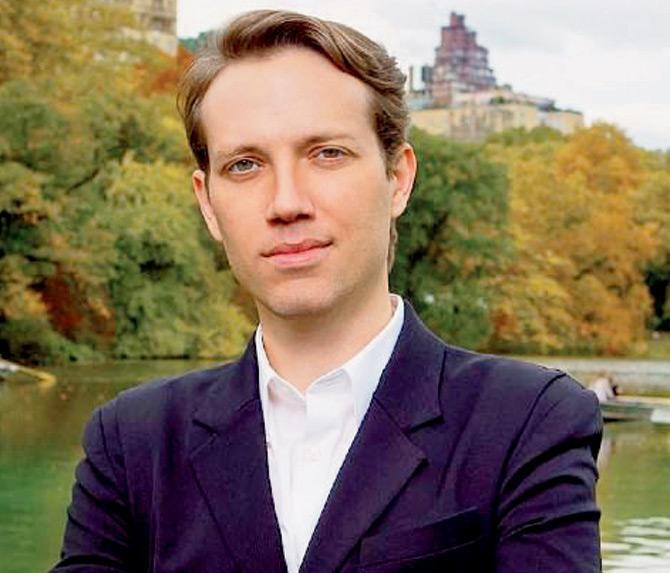 Anthony Acciavatti
What led you to conduct research on River Ganga?
Not only is Ganga India's iconic river, it is also the world's most densely populated and agriculturally productive river system. When I tried to find out more about how people lived in this landscape, I could only find staggering statistics. The numbers fail to capture the dynamism of this landscape that is constantly affected by human density, the development of infrastructure, and uncertainty of the monsoons­. For instance, during the Kumbh Mela, many farmers move near the river basin, as that is when water levels recede. They cultivate crops and move out just before the basins are washed away in the monsoon.
How has human engineering shaped its water management system?
Since the mid-19th century, the Ganga basin has been a testing ground for developing new methods of water management. From the Ganges canal system — one of the longest canal systems in the world — to the proliferation of millions of tubewells across India, the basin is shaped by infrastructure. While canal systems are highly centralised with incredible bureaucracies overseeing their management, tubewells make for an unregulated economy. I look at how these technologies have been used and abused. Tubewells were seen as a crucial input for the Green Revolution. They have also supported India's urban growth in Delhi, Allahabad and Varanasi. That's because municipalities cannot supply reliable or potable water, and private citizens have sunk their own tubewells to sustain themselves.
How has this adversely affected the Ganga basin?
Over-exploitation of groundwater has led to severe environmental and social challenges throughout the Ganga basin and beyond. I don't suggest that the tubewells or those who own them are villains, but millions of privately-owned tubewells create social and political pressure points across the basin.