Homosexuality is punishable by death in Saudia Arabia. Filmmaking is prohibited. A gay filmmaker makes the perilous journey. Will you get to watch his tale?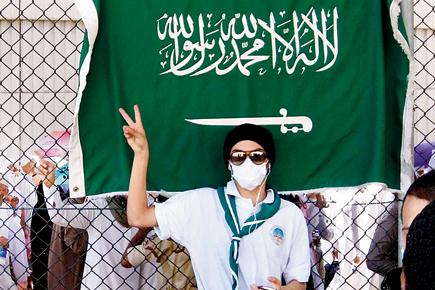 A still from Sinner in Mecca
This copy is being written by the writer to the background score of Take Me To Church by Hozier. It's a coincidence, but a divine one. Hozier is a gay artist trying to come to terms with the Church's anti-homosexual beliefs. The filmmaker we are discussing in this story — openly gay and proud — is challenging his faith, Islam's homophobic tenets.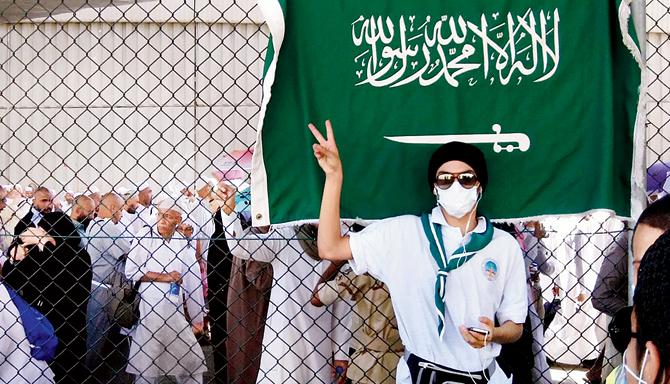 A still from Sinner in Mecca
ADVERTISEMENT
Parvez Sharma's 2007 film, A Love for Jihad, questioned his religion's treatment of LGBT (lesbian, gay, bisexual and transgender) people. It brought him both, accolades and fatwas. But neither that work nor his latest, A Sinner In Mecca, is an attack on Islam. "The film is a prayer. I have immense respect for Islam," he says over the phone from New York.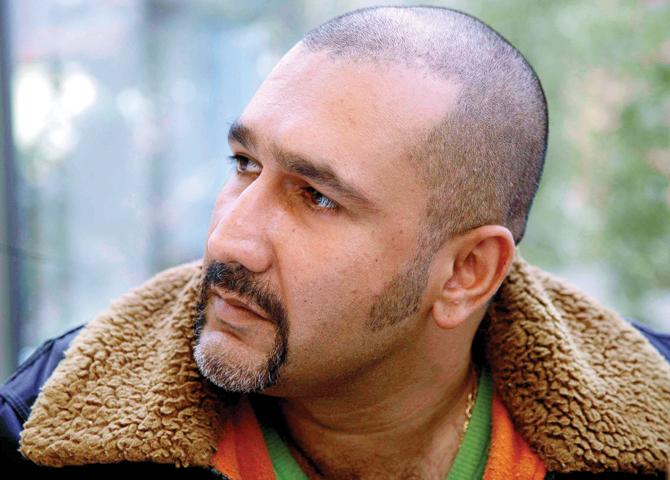 Filmmaker Parvez Sharma
What he does wish to attack though, is Wahabi Islam, as practiced in Saudi Arabia.  "Wahabi," he adds, "which is the Islam taught in schools in the region, the Islam that the IS believes in, is conservative. And, Saudis do not want their country painted in negative colours."
The 79-minute film — picked up for distribution in New York and Los Angeles, and which Sharma hopes will see a theatrical and digital release across major metros — is about a gay Muslim's pilgrimage to Mecca. Forbidden to non-Muslims for centuries, Mecca throws up for Sharma, a Saudi Arabia he says they don't want you to see.
In 2011, the Jamia Milia Islamia University alumnus went on Hajj. While the journey was partly to fulfill his religious duties, he smuggled in his iPhone and two small cameras. "One half of me is a filmmaker. Not documenting the most important journey of my life would be to belay that natural instinct," he says. Shooting, however, is not permitted in the country. Neither is practicing homosexuality.
There were a few instances when Sharma's iPhone was confiscated by authorities and footage deleted. "What's survived has made it into the film. "Later on," says Sharma, who made the five-day pilgrimage during a month-long stay in the Middle Eastern country, "I grew more fearless and filmed openly."
Sinner... is a few festivals old and has won an award for Best Documentary Feature at the 2015 Outfest festival in LA (where they had to be given airport-style security). It has already created an uproar in Saudi Arabia's blogosphere. At a screening earlier this year, Sharma was attacked by a group of women. "They were Saudis. However, there were many who wanted to see it, too. We've had to turn away lost of people. Face-to-face interactions don't scare me. I am confident of the film and stand behind it."
But traditional theatrical distributors have reacted with fear. Sharma's answer to that is a crowdfunding campaign that will help, what he calls, reform contemporary Islam by using the film shot in guerilla style to open up discourse. "Using crowdfunding is a part of our people-powered distribution campaign. A theatrical run doesn't come cheap. But a visible campaign like this allows us to keep costs low and engagement high," says Sharma on the funding website. He hopes to raise $35,000, an amount crucial if he wishes to get into theaters and communities including students organisations across the world. "The more we raise, the greater the number of theaters and communities reached."