After touring Asian markets and Western tables, edamame is now a firm favourite among city chefs. Anju Maskeri and Kusumita Das find out why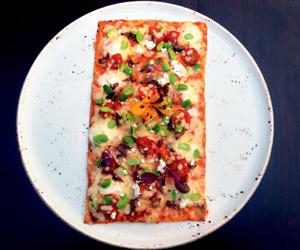 Estella, Juhu, serves edamame flatbread
Typically, edamame is either blanched or steamed and served as an appetiser in its pod. But at Juhu's Estella, you'll find the bean embedded into a flatbread along with cherry tomatoes, bocconcini, goat cheese and black garlic.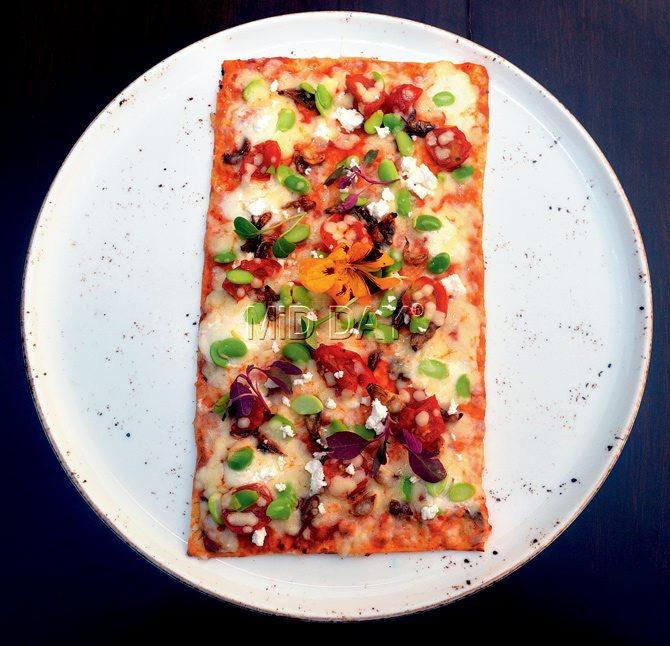 ADVERTISEMENT
It's the versatility of the bean that head chef Aniket Kadam finds fascinating, apart from its nutritional halo. "Edamame can be played with in any form because it has a subtle flavour and nice crunch," he says. The menu also includes the edamame and mushroom risotto, and a steamed variant accompanied by a spicy dipping sauce tossed with sea salt.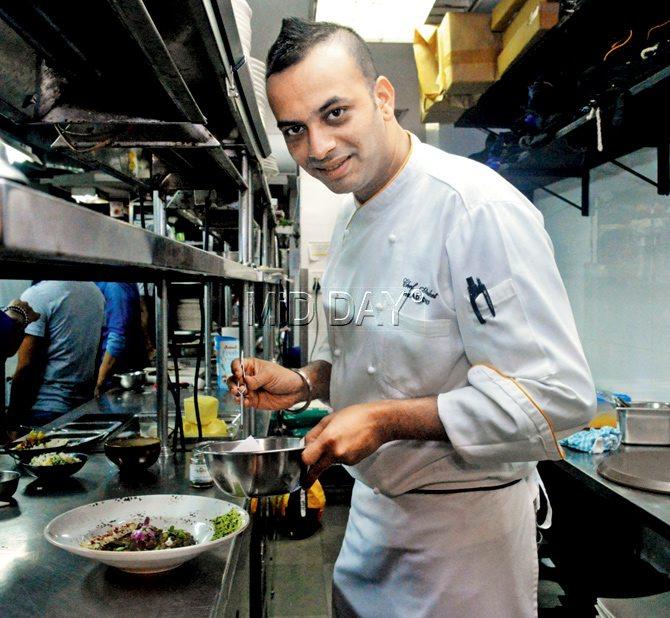 The bean has been part of the menu since the restaurant launched last December. "We're a modern Australian restaurant, and the country is known for its agricultural prowess and fresh produce, so it's important for us to recognise and include global trends." Due to its hard and thick pod, the bean requires longer steaming or blanching time, he says. "The challenge lies here, because if you over-steam it, it becomes mushy, and loses its protein." He advises steaming it till it's tender and slips easily from the pod.
+91, Juhu, serves edamame and ratalu chaat
It took chef Sameer Bhalekar several trials before he came up with the edamame and ratalu chaat. "I was aware that edamame is being noticed by chefs as a star ingredient, so I started looking at different recipes.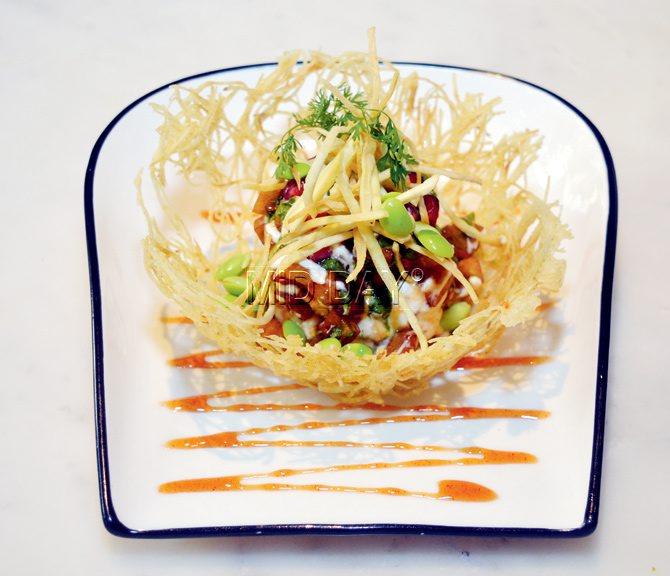 I was intent on creating something hatke," says Bhalekar. The bean's texture, almost that of a chickpea, prompted him to incorporate it into a snack. "I like to call it the healthy chaat because all the ingredients are packed with nutrition. The edamame is high on protein, sweet potato is low in carbs and pomegranate is an antioxidant," he says.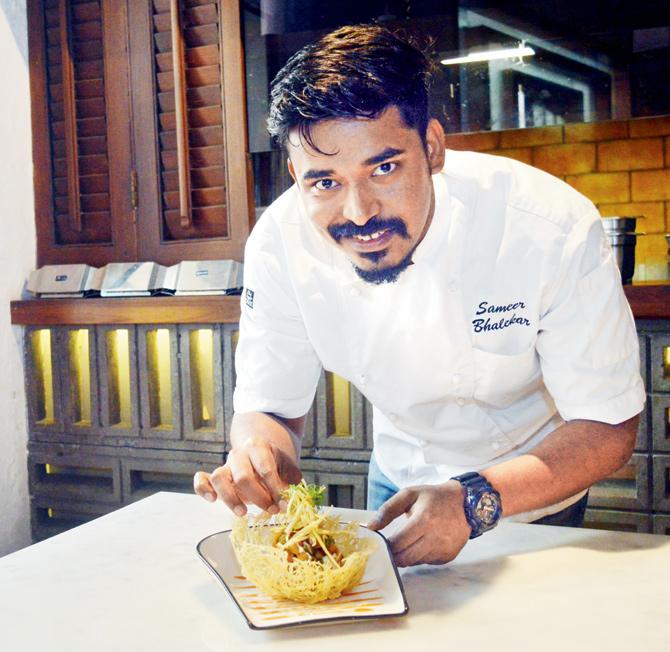 The restaurant sources the edamame from select markets in Thailand known for its premium, hand-picked quality. The experiment with the chaat has left Bhalekar eager to learn. "I'd like people to look at it not just as an Asian cooking ingredient,"
he says.
Woodside Inn, Andheri, serves roasted tenderloin salad with edamame beans
In head chef Abhishek Pednekar's experimental spin, the edamame finds a sweet spot in a warm salad. It consists of a Madras curry spiced roasted tenderloin, edamame beans, arugula leaves, feta cheese, flax seeds, pear and pomegranate.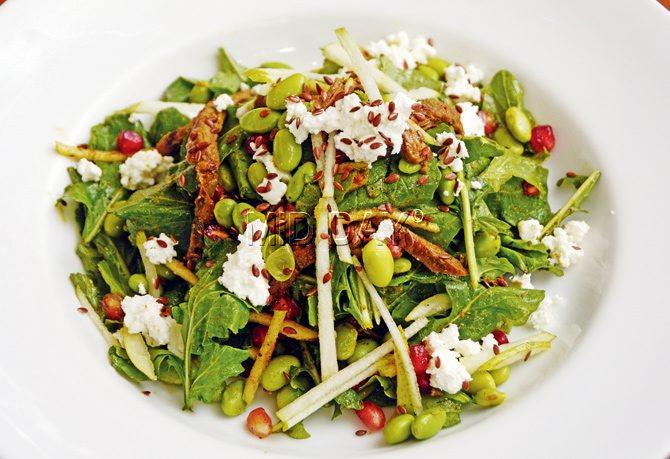 The frozen edamame beans are blanched in salt water and removed from their pods before being used. "Through my research, I learnt that edamame is used extensively in east Asian cuisine and is mostly eaten with its pod on. So, to uplift the taste of the salad, we use the beans without the pods. That gives them a different look and taste."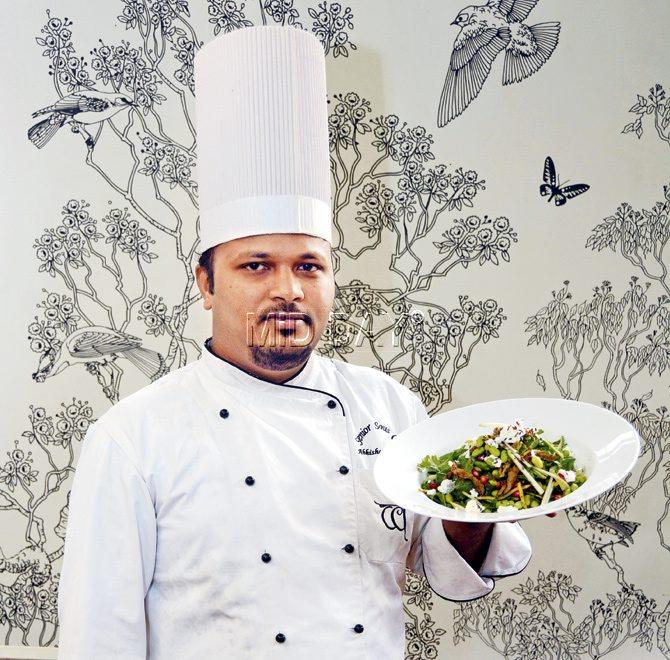 He also uses it as stuffing for spring rolls and as topping for pizza. Although it is not a common ingredient in European cuisine, which Woodside Inn is known for, Pednekar says it is versatile and a good way to add colour and the umami flavour to a dish. They procure the beans from China, although now India too has many suppliers. "They are available frozen, so you need to store them at the right temperature if they are to last long," he explains.
Yauatcha, Bandra West, serves edamame dumplings
This dumpling was created when the team was experimenting with a few exotic ingredients for their dim sums. It was restaurant director, Kintu Bajaj, who suggested the team try a combination of edamame and truffle — two of her favourite ingredients.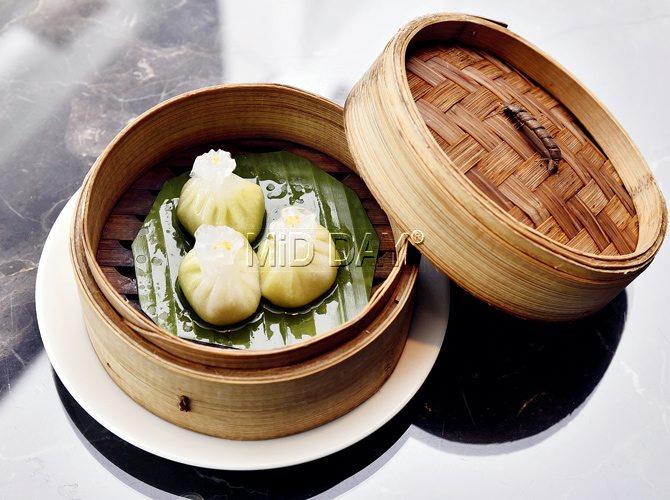 "Being an authentic East Asian/Chinese ingredient, this combination was a perfect fit to our food ethos," says head chef Jairam Pariyar. "We mash the beans, mix then with truffle paste in butter and truffle oil. The mixture is then added to potato starch and moulded into money bag shaped dim sums, which are steamed and served with our sauces," he adds.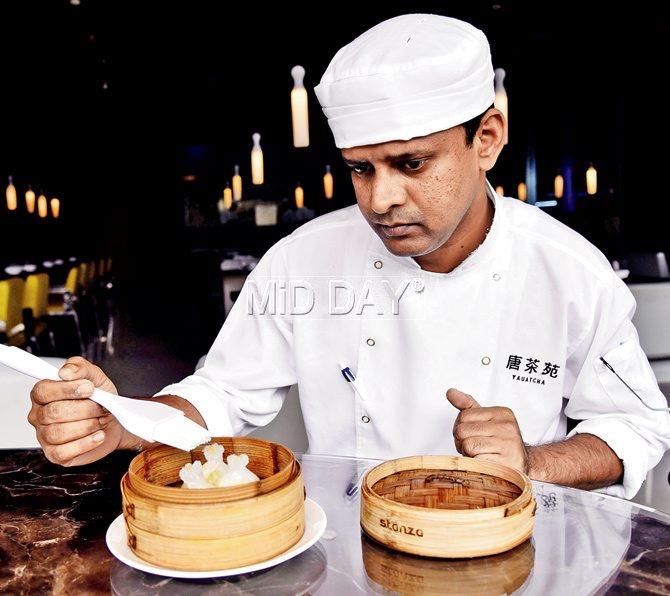 This restaurant sources its edamame from Thailand. "It's for reasons of proximity. It is easy to get a fresh lot from Thailand on a regular basis," Pariyar says. We are told that this dish is particularly popular among younger patrons. "They are well travelled and happy to experiment with newer tastes. While working with edamame, it's best not to spice it or flavour it too much, because it has its own distinct flavour."
La Folie Lab, Kamala Mills, serves black rice risotto with edamame
Edamame made an appearance in the autumn special menu at this restaurant, when head chef Nirvaan Thacker wanted to introduce a hearty black rice risotto got the guests. "It was hearty as expected, but very starchy and rich.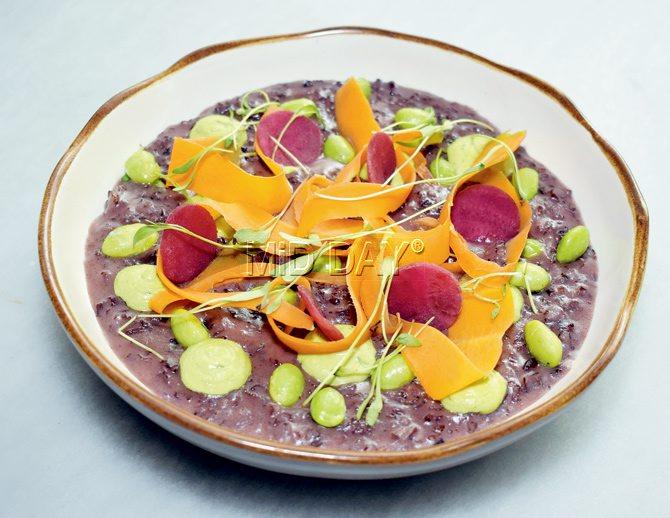 We used truffle oil to complement and elevate the earthiness while ingredients like edamame and pickled carrots were added to balance the dish with freshness and colour. We usually boil the edamame before sautéing it in butter," he says. While procuring it is not a challenge, Thacker finds storing edamame hard.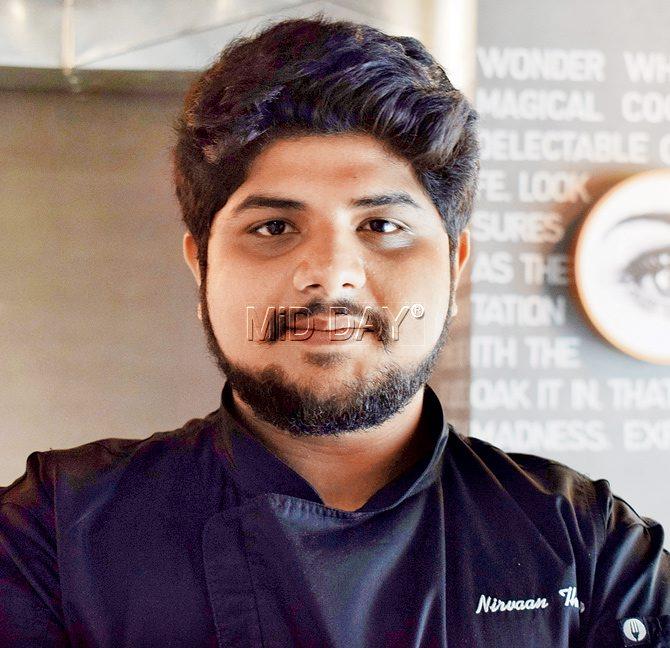 "Too much humidity and temperature fluctuations cause them to lose colour and freshness. One also needs to be mindful while cooking — high temperatures cause the beautiful seeds to wrinkle. They need to be treated delicately, and then they can be used for anything, right from being blended into a dip to steaming and serving as appetiser."
Fatty Bao, Lower Parel, serves edamame and corn fried rice
At Fatty Bao, the edamame is king. The bean has a place on all outposts of the restaurant, with varieties like edamame, chilli, garlic and tofu dimsum, black rice with truffle oil and edamame beans.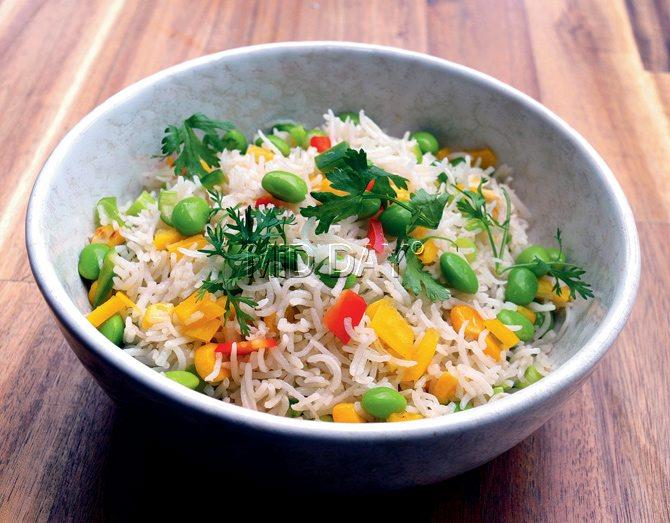 "It's a good source of protein and fibre and is particularly popular with vegetarians," says executive chef Prashanth Puttaswamy. It's the reason why he has chosen to incorporate it in the Jain menu as edamame and corn fried rice.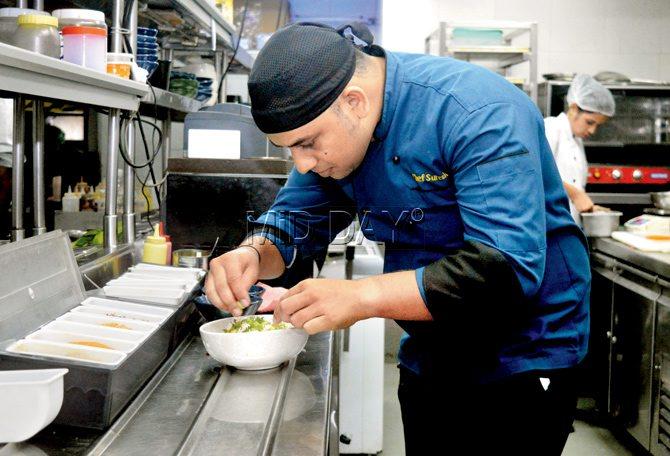 "People are growing increasingly particular about the flavour of food, and one of their main concerns is, if what they are eating is healthy? Edamame ticks both boxes."