Food writer Colleen Taylor Sen's book Curry:A Global History explores the myriad ways in which the Indian gravy invaded kitchens beyond the subcontinent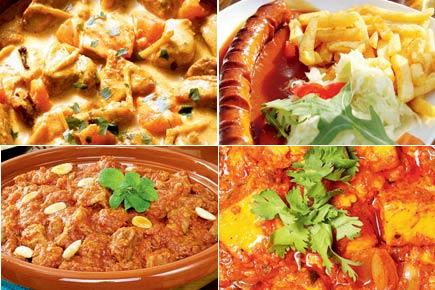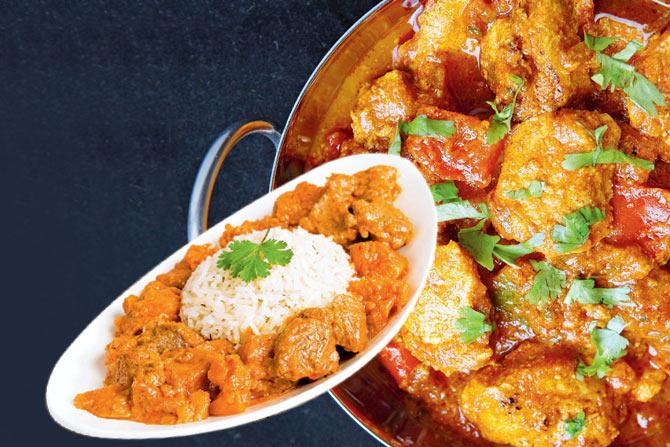 Caribbean lamb and sweet potato peanut stew served with white rice
A few years ago, during a visit to an Arab home in the Sultanate of Oman this writer recalls being served a traditional Middle Eastern meal. On the table was a large spread, which included chicken samosas, mutton kebabs, khubz (roti), saffron pulao and lamb tagine. It was, however, the gravied-lamb dish that piqued our taste buds. Rich in flavour and spices, we would be lying if we said that it didn't remind us of home. My hosts were, however, quick to correct me: The gravy was typical Arab fare, slow-cooked in an earthen pot so that the juices of the meat mixed with the spices and tomato puree to create a broth, which Indians would have described as curry.
Chicago-based food writer Colleen Taylor Sen's book Curry: A Global History, recently released in India by Speaking Tiger, throws light on the Indian staple, as she takes us through a culinary escapade that invades kitchens beyond the subcontinent to find out what the curry means to the world. "It is probably the most universal dish," Sen tells us over email. "There's hardly a place on earth where people don't enjoy the curry. It's also versatile and can be made with almost any ingredient," she adds.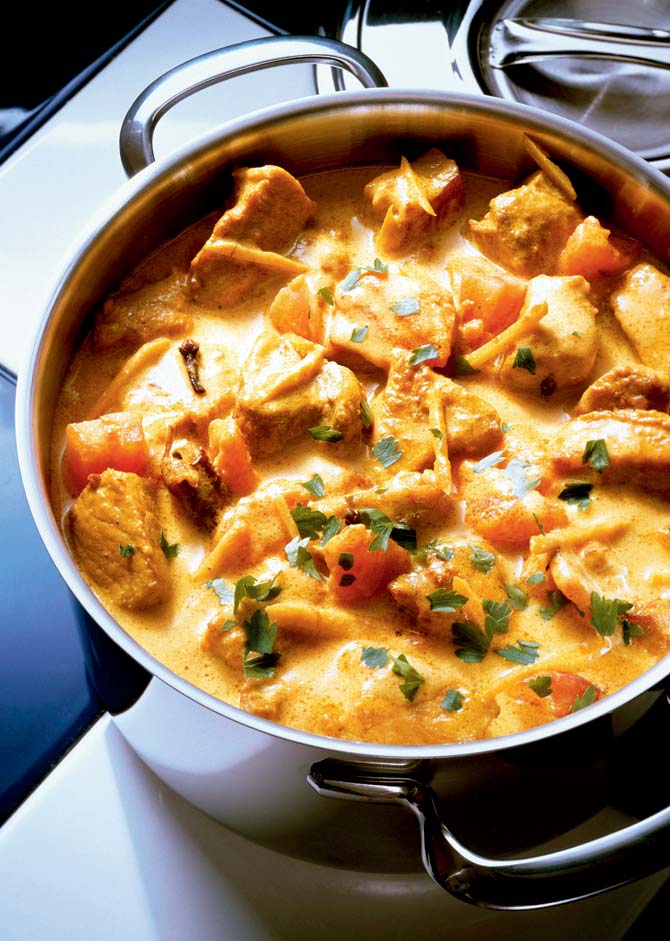 Indian lamb curry
It was the septuagenarian's Indian professor husband, Ashish, who introduced her to the world of curries when she first met him decades ago at the University of Toronto. "My husband is the main cook in our household," says Sen, who has been writing about Indian food for three decades. Ashish's love for Indian cooking translated into her writings - the history of curry being just one of her explorations.
In the book, Sen broadly defines curry as "spiced meat, fish or vegetable stew served with rice, bread, cornmeal or another starch". There is also a secondary definition - "Curry is any dish, wet or dry, flavoured with curry powder," she writes. For many, equating curry with curry powder would mean over-simplifying the complex flavours. But, Sen disagrees. The powder made of spices like turmeric, cumin seed, coriander seed, chilies and fenugreek, is what makes it such a global phenomenon today, she points out.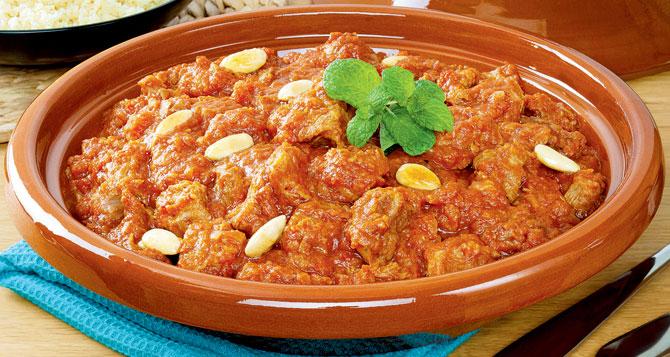 Middle Eastern lamb tagine
Sen mentions how in the 19th century, a wide range of commercial curry powders made it easy for British housewives to prepare curries at home. She also goes on to cite the example of Colonel Arthur Robert Kenney-Herbert, a British cadet, who first arrived in India in 1859, and published the popular kitchen handbook, Culinary Jottings for Madras. Despite being partial to freshly ground masalas, Kenney-Herbert too had recommended using readymade Barrie's Madras Curry Powder and Paste - imported into London in the late 1800s - to prepare chicken curry. And, then there is Sen's husband, who grew up in Kolkata during the British India rule. "In his view, the dish that most correctly deserves the name curry is the classic Anglo-Indian curry made by sauteing pieces of chicken or some other meat in onions and readymade curry powder (not freshly ground masala) and then adding liquid," Sen says.
What Sen's book also does is look at the evolution of curry throughout the world, not just in the UK - which absorbed Indian food as its own after years of colonisation - but regions of North America, Africa, Caribbean, Japan and Thailand, which boast of their own versions of the dish.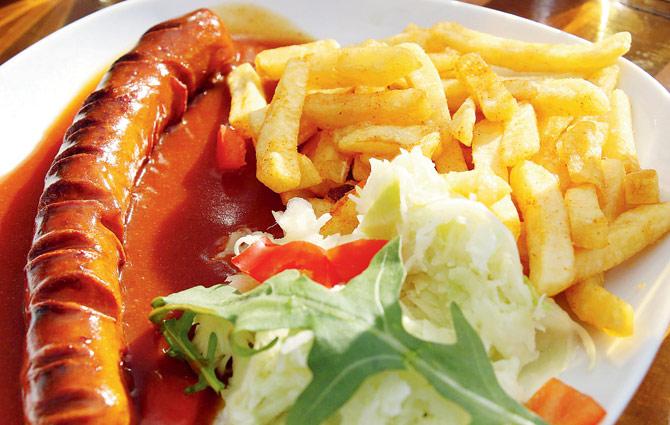 Currywurst
But, that doesn't take away from its true origin. "All curries share the most characteristic feature of Indian cuisine - the use of spices," argues Sen. "Of course, in some cases curries take unusual forms. In Fiji, for example, a popular dish is curry made from tinned tuna fish. And in Germany, a street food, currywurst is made using pork sausage roasted with onions and green pepper, sprinkled with curry powder, and topped with tomato ketchup and French fries on the side."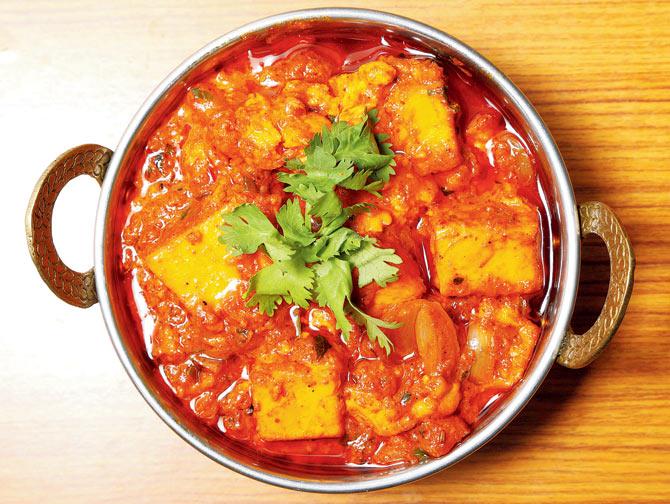 Kadai paneer
Then, there are curries that were taken away from Indian shores by indentured Indian labourers and their descendants, who moved from India in the 19th century. "They had to substitute local ingredients for some Indian ones," she says. "For example, in Trinidad they used a local herb shadow beni for coriander and callaloo and taro leaf for saag."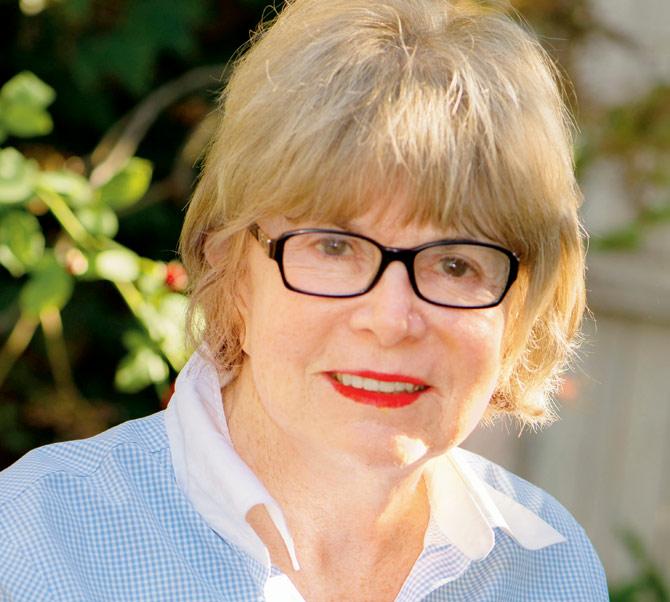 Author Colleen Taylor Sen
Sen, however, doesn't understand why Indians won't acknowledge the curry as just curry, while the rest of the world embraces it unabashedly. In the book, she writes of what food writer Madhur Jaffrey once said that using the term 'curry' was 'as degrading to India's great cuisine as the term 'chop suey' was to China's'. "Later Jaffrey changed her mind and gave her books titles such as 'Curry Nation', and 'The Ultimate Curry Bible'. I notice Indians are using the word now. Interestingly, though, you rarely find it on the menus of Indian restaurants in the US. Why I don't know."