Goa-based food writer Kornelia Santoro suggests a simple mantra for happiness - prepare your own meals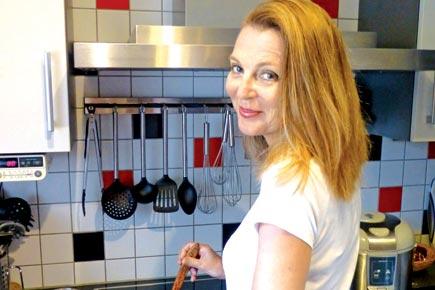 Despite battling anorexia nervosa in her youth, 54-year-old Kornelia Santoro says she always loved food
It's no longer amusing to see people splurge huge amounts of money to 'be happy'. From workshops, therapy sessions to wellness programmes, everyone appears to be promising the ultimate guide to staying upbeat and positive. But, what if the key to happiness was in your own home — in your kitchen, in fact.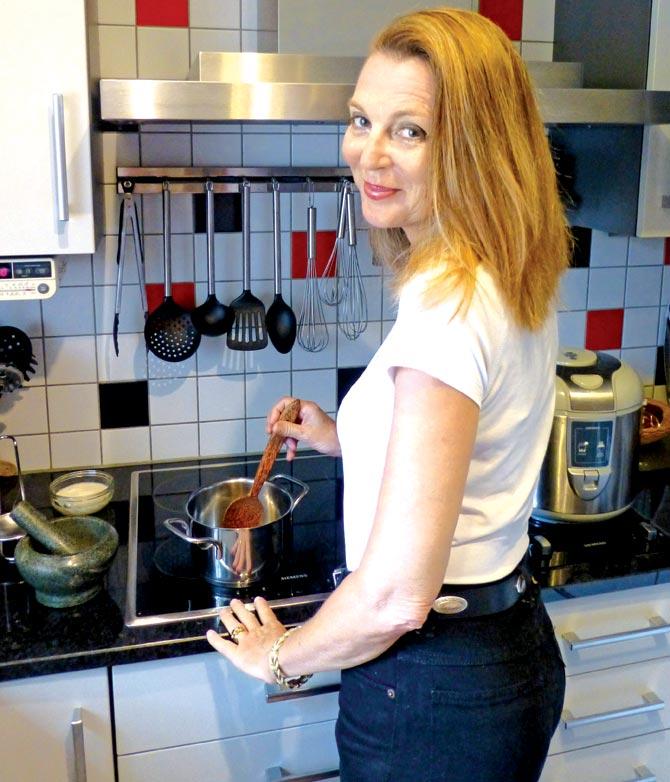 Despite battling anorexia nervosa in her youth, 54-year-old Kornelia Santoro says she always loved food
At least, Goa-based Bavarian cookbook author Kornelia Santoro's new collection of recipes, Cooking for Happiness (HarperCollins India), suggests so. "It is very convenient to eat out in restaurants and it can make you happy. But, if you want to influence your mood seriously, you need to make an effort in the kitchen. Preparing your own meals gives you control over the ingredients," says Santoro, who has previously written Korn-elia's Kitchen: Mediterranean Cooking for India and Cooking for Allergies.
The recently released book offers a slew of easy-to-prepare recipes to help overcome those dreaded lows, and is interspersed with stories from Santoro's life, and how eating right helped her fight her own demons. "I do not pretend that I am happy 24/7, but I believe, I have made a serious impact on my feelings with the right kind of food," says the 54-year-old who battled anorexia nervosa as a teenager.
"When you suffer from anorexia nervosa, you are obsessed with food. It's not only calorie counting, but also cooking. One symptom is that you start to cook delicious food and you give it to the people around you. On the one hand, you fatten them up, on the other hand you can feel superior because you do not eat the food that you have cooked," she adds. Santoro plugged her eating disorder with psychotherapy. Her tryst with food, however, took a different turn, when she met her Italian husband in 1996 and settled in Goa. "My husband loves food so I started to cook seriously."
The lessons she picked up while working in the kitchen, and through her research, translated into this book. "Cooking is a very sensual experience, and it has so many implications that are often directed at making you happy," says Santoro. "When you cook, you use all your senses, especially your sense of touch, smell and sight. Despite it being such a consuming activity, it works like meditation because it teaches you to be in the moment," she says.
Among other things, she says that the way we consume food also plays an important role in defining our emotional state. "I believe, food is one of the things that our bodies exchange with the world around us — like air. When you take in food, you allow your surroundings to penetrate into your body," she says, adding, "A yummy morsel can deliver instant happiness, no matter what. But, stuffing yourself will never make you happy. When I notice that I eat too quickly I know something is wrong." Meanwhile, Santoro says don't go hunting for happiness. Instead, get hold of that vessel, pick up your favourite ingredients, and sprinkle good food into your life.