Prosecution establishes that the motive was to terrorise people and wage a war against the nation; arguments on sentencing to commence today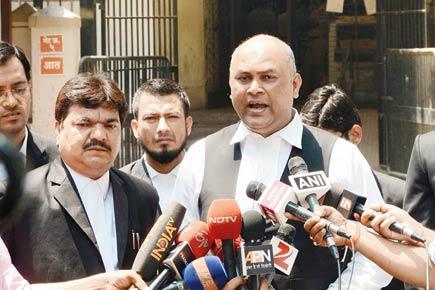 Ten persons were convicted by a special Prevention of Terrorism Act (POTA) court on Tuesday for the triple blasts that shook Mumbai between December 2002 and March 2003. Three other accused were acquitted in the case.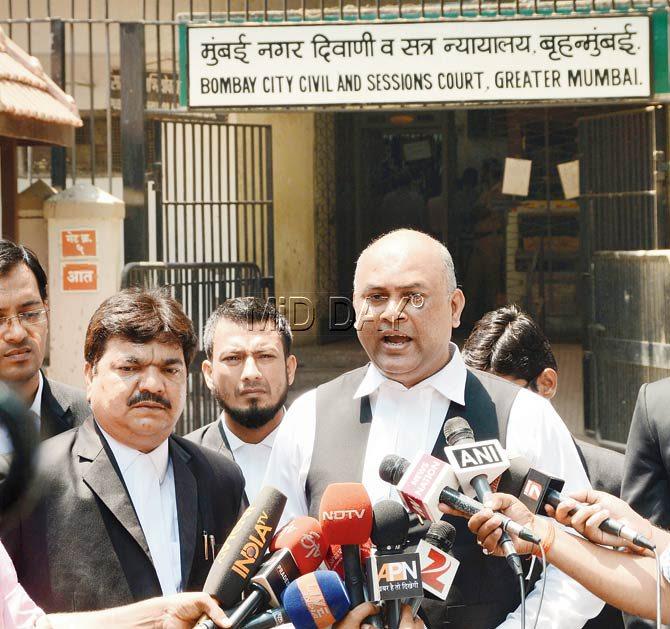 Defence lawyer Abdul Wahab Khan (right) and advocate Sharif Shaikh interact with the media after the conviction. Pics/Satej Shinde
Three bombs had gone off in a McDonald's outlet inside the Mumbai Central railway station, Vile Parle East, and a Karjat-bound local train at the Mulund railway station, respectively.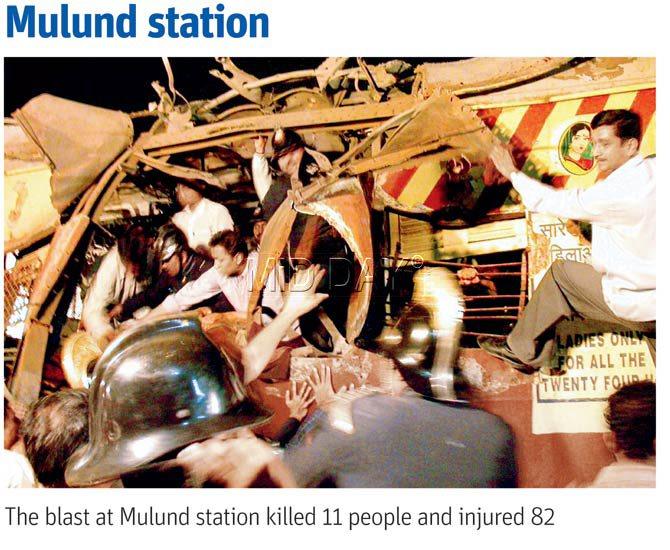 Delivering judgment in the 13-year-old case, judge PR Deshmukh convicted alleged SIMI operative Saquib Nachan, Ateef Nasir Mulla and Hasib Zubier Mulla under relevant sections of POTA and the Arms Act; Mohmmed Kamil Shaikh, Noor Mohammad Abdul Malik and Anwar Ali Javed Ali Khan under the Arms Act; Gulam Akbar Abdul Sattar Khotal, Farhan Malik Khot and Dr Wahid Abdul Ansari under POTA, Explosive Substances Act and Arms Act; and Muzammil Akhtar Ansari under POTA, Explosive Substances Act, Arms Act, Indian Penal Code, Indian Railways Act and Prevention of Damage to Property Act. Three others — Nadeem Polaba, Haroon Rashid Lohar and Adnan Mulla — were acquitted. Nachan's offence carries a punishment of 10 years to life imprisonment.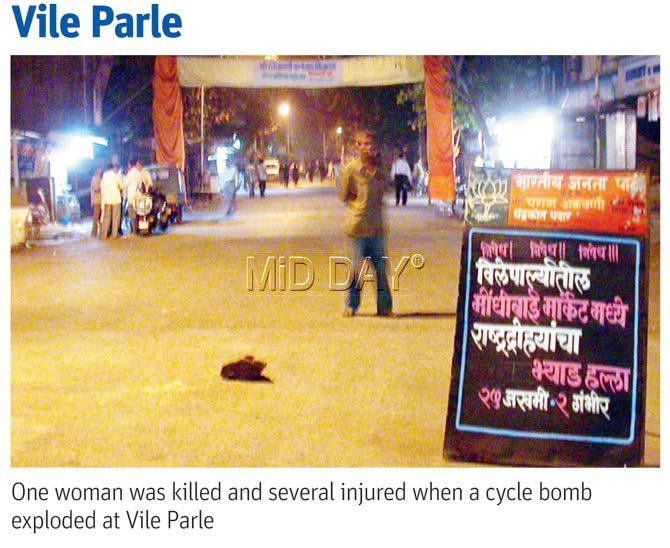 According to the prosecution, Muzammil and Taher alias Nisar Ahmed Ansari alias Janab Yousuf Shaikh — who is still absconding — planted the bomb at the McDonald's outlet on December 6, 2002, injuring 25 persons. On January 27, 2003, the two also planted a bomb on a bicycle opposite the Jawahar book depot on Monghibai Road at Vile Parle, killing one woman and injuring 32 persons. They planed a third in a general and a first-class compartment in a Karjat-bound train on March 13, 2003, which exploded at Mulund station, killing 11 and injuring 82. The investigation into the blasts joined the dots and found that all three had been carried out by one group.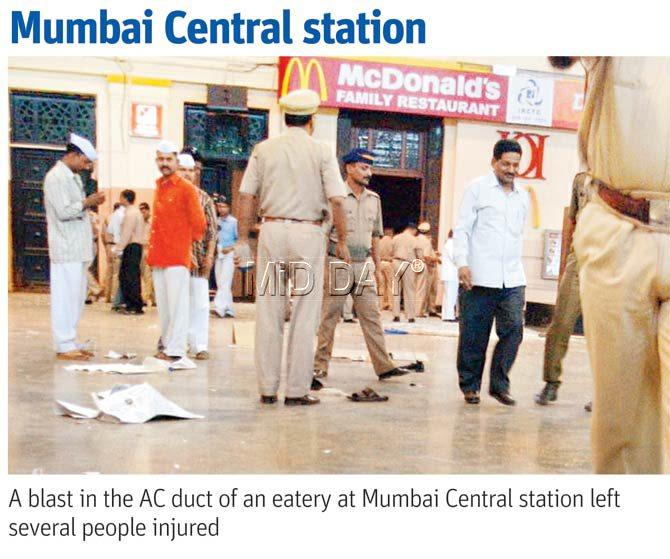 The prosecution said the motive behind the blasts was to terrorise people and wage war against the nation.
Nachan had trained the other accused at the Padgha and Karwa hills. The police had recovered from Padgha AK-47s and other weapons as well as cartridges — which matched the weapons seized from Nachan, Ateef and Hasib. Besides, explosive substances were recovered from Wahid's clinic in Kurla, which matched the ones seized from the blast sites. It was through Muzammil's confession that the police stumbled upon Nisar's role in the blasts. Nisar, an expert in making bombs, is also wanted in the 1993 train blast case.
Nailing Muzammil
>> Eyewitnesses' accounts, confessions and forensic reports had helped nail the accused. One of the eyewitnesses, who had been having tea at Mumbai Central, said he had seen two persons — one of whom he identified as Muzammil — leave a bag nearby.
>> Another eyewitness had testified that a quarrel had broken out between him and Muzammil in the Karjat-bound train when the two bags the latter had kept on the floor.
>> An eyewitness of the Vile Parle blast, too, had picked a quarrel with Muzammil, who was trying to park his bicycle. A colleague of Muzammil had also spotted him at Vile Parle. Muzammil's attendance record showed that he had failed to turn up for work on the days of the blasts.