Just two months into the job, 26-year-old Savio Rasquinha, a Marol resident, has mysteriously gone missing from his cruise ship, which was going from Japan to Shanghai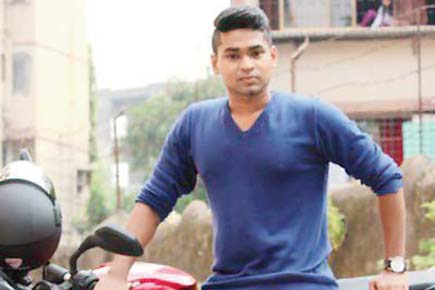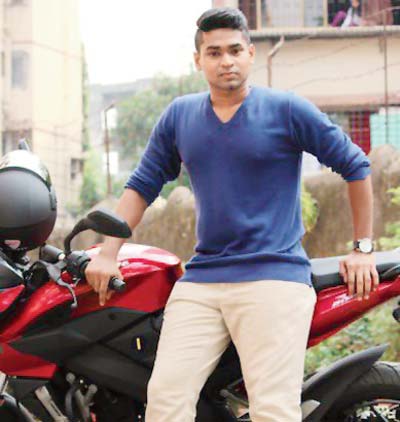 Just two months after he landed his dream job on a cruise ship so he could see the world, 26-year-old Savio Rasquinha has mysteriously vanished into the blue. The Marol resident's family has no idea where or how he might have disappeared, as the ship was still mid-sea between Japan and China.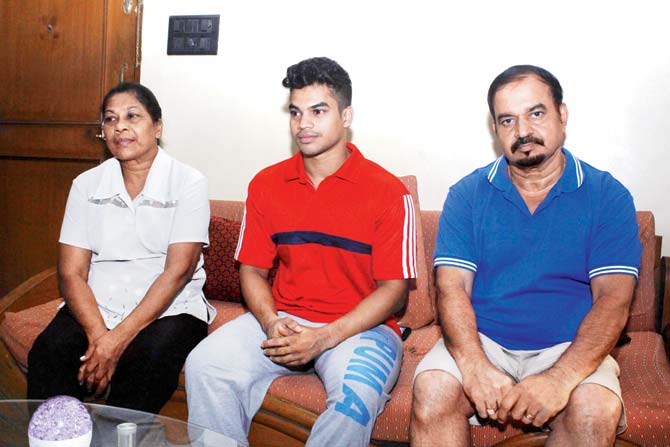 Savio Rasquinha's mother Philomena, twin brother Shawn and father Robert last heard from him on November 17. Pic/Poonam Bathija
Savio had always dreamed of travelling the world, and he was thrilled when he finally got a job that would take him places. "Savio was a very quiet and hard-working person. He had worked for several five and seven-star hotels after he passing his hotel management course. He used to tell us it was his dream to see the world, so he joined the cruise liner," said his mother Philomena.
Also Read: Driver from Mumbai goes missing in Dubai with chocolates worth Rs 1 crore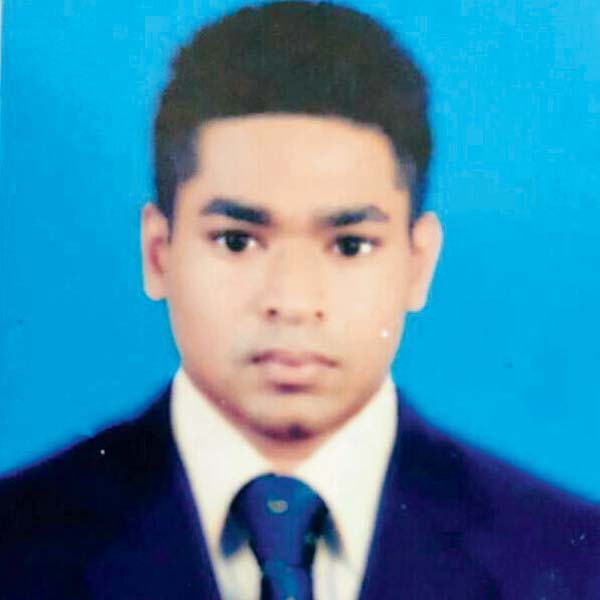 Savio Rasquinha joined the cruise liner so he could see the world
On September 12, he left for his first destination, China, where he started as a steward on the cruise liner Costa Serena. At the time, his family never imagined that it could be the last time they saw him. The nightmare began just two months after he left, on November 19, when the family got the call informing them that Savio had disappeared.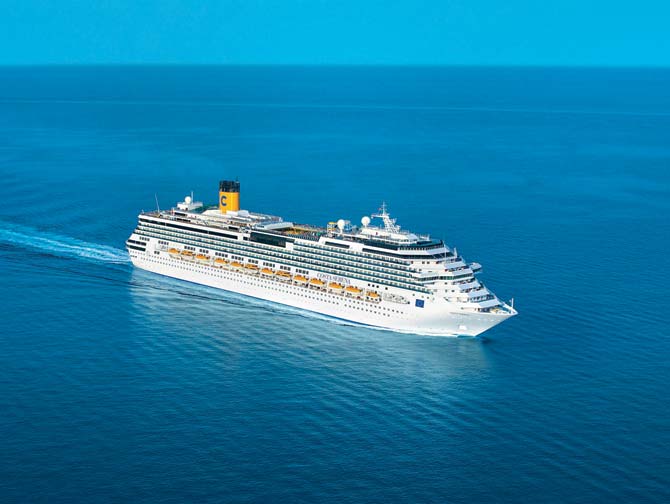 Costa Serena was mid-sea when Savio vanished. Pic/Costa Cruises
Last message
His mother, Philomena, could not believe it at first: "Just a couple of days ago, I had got a text message from him: 'Mama if u get time plz check the shoe in the cupboard if no fungus is formed on the shoes.'" The mundane nature of the message didn't give any clue that something might be wrong. Then the family got a call from the placement agency, Carnival Support Services, saying Savio had gone missing. "After we received the call, it was a shocking moment for the whole family," said Philomena.
Waiting for answers
The cruise company allowed the family to board the ship at Shanghai and collect his belongings, but Savio's twin brother Shawn said they returned with even more questions. All they could find out was that Savio had signed in for duty at 3.30 pm on November 18, but there was no record of him signing out. "On November 28, we went board with lots of questions in our mind but returned with many of them unanswered. What's mysterious is that my brother disappeared mid-sea, while his bag and clothes were still onboard. His cell phone is missing, but his ID card was found near the passenger balcony," said Shawn.
Read Story: NRI goes missing on the way to Mumbai airport
The family collected Savio's belongings but their suspicions were raised when they saw signs that someone might have tampered with his suitcase and forced it open. They also asked whether Savio had been unwell or had taken sick leave, but were informed that there was no such record with the ship doctor.
Search operation
Search operations were carried out by the staff of Costa Serena and by the Japanese coast guards and deep sea divers, but yielded no positive results. The authorities also broadcast announcements to nearby ships in English and Chinese, and sent out boats and planes to search for the missing steward.
The cruise company released a statement: "On November 19, during the navigation of Costa Serena 1116 Itinerary from Nagasaki to Shanghai, the crew member Savio Rasquinha was reported missing. Immediate search and rescue operation was carried out by Costa Serena in accordance with IAMSAR (International Aeronautical and Maritime Search and Rescue). The SAR operation was later handed over to JCG (Japanese Coast Guard) vessels."
The company added, "It pains every one of the team how difficult it was for the family to accept the reported missing of Savio Rasquinha. We tried our best to make arrangements for the family and their journey, which we hope would help lighten their burden. The HR Department is still in touch with the family after their return to Mumbai on December 1. Any further information of the case will be closely monitored and updated to the family."