Court orders high-level probe following damning findings on senior police officers, including two assistant commissioners and one deputy commissioner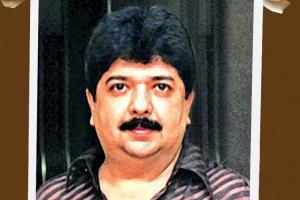 Anil Jaisinghani
Notorious, and wanted, bookie Anil Jaisinghani alias Sunny Bombay seems set to take down several from the police top brass with him. Two assistant commissioners, one deputy commissioner and several other officers from Maharashtra, Madhya Pradesh, Goa, Gujarat and Assam have come under the scanner for being in touch with him, even as the Mumbai Police is searching for him.
Jaisinghani, wanted by the Mumbai Police since the last two years, was in touch with police officers through their landlines and cellphones, revealed call detail records (CDRs) recently submitted in the high court by advocate Sanjana Pardeshi.
Based on the submission, the court has now appointed two top cops to look for Jaisinghani and file a report regarding the delay in the arrest. Pardeshi said, "Jaisinghani was in touch with many officers of different jurisdictions where he has been booked for various crimes. The department should investigate his nexus with the serving cops and whether they helped him to evade arrest."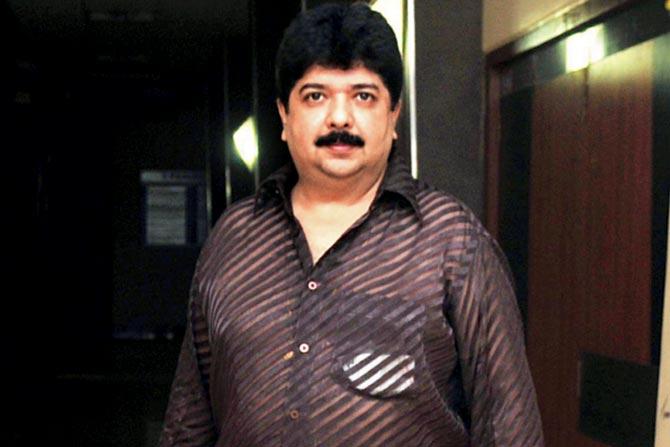 Anil Jaisinghani
Serial offender
As per the records, Jaisinghani has 16 cases registered against him in various police stations in Thane, Mumbai and four other states. The PMLA case against him was registered in March 2015 by the Ahmedabad ED. After being on the run for eight months, he had filed an anticipatory bail application before the Bombay High Court for transit bail to approach the Gujarat High Court against an NBW issued against him in the case. For this, he had submitted a fake medical certificate in court.
Hence, later, the Azad Maidan police had booked him for forgery. Azad Maidan senior inspector Vasant D Wakhare said, "Since registering the FIR, we have been looking for him."
CDR revelations
In 2017, a PIL was filed in HC, seeking its intervention and direction to authorities to find out how Jaisinghani was falsely implicating people and running the nexus with police officers. Petitioners, too, had submitted CDRs in court, establishing Jaisinghani's link with officers from Mumbai Police, Goa Police, Thane Police, MP police and Assam Police.
As per the CDRs, Jaisinghani had made calls on the landlines of an inspector general, additional superintendent of police, and superintendent of police of the Maharashtra Police.
He had also made 59 calls to a PSI and a few to a deputy superintendent, from the Goa Police. He was also allegedly in contact with two ACPs from Mumbai Police, an inspector now posted with the Thane Police and two IPS officers from the Gujarat Police. The CDRs also revealed three calls and 11 SMSes between him and a superintendent of police of the Assam Police.
Busting the bookie
Senior advocate Subhash Jha told mid-day, "We had filed a petition in November 2017... The Azad Maidan case was registered on May 1, 2016, and he's been absconding since then. All throughout, he was in touch with a lot of police officers. We produced his CDRs in court, after which it categorically asked former zone I DCP Dr Manoj Kumar Sharma and zone X's N Reddy to look into the case."
Timeline
May 22, 2015: Ahmedabad ED raids Jaisinghani's house and books him under the PMLA
May 30, 2015: Special sessions judge of Ahmedabad issues a non-bailable warrant against him
Oct 27, 2015: Bombay HC grants him transit bail
Nov 06, 2015: Jaisinghani moves Ahmedabad HC against the sessions court's NBW; HC stays the NBW
Apr 21, 2016: Petitioner Kishore Keswani sends a letter to the Azad Maidan police, seeking an FIR against Jaisinghani and others for submitting fake medical certificates in Bombay HC to secure the transit bail
May 01, 2016: The Azad Maidan police register a forgery case against Anil
Aug 31, 2016: Jaisinghani files an ABA in Bombay HC, which dismisses it
Dec 02, 2016: Jaisinghani files an ABA at Jabalpur HC, claiming he has not filed an ABA before any other court; after petitioner Keswani submits evidence to the contrary, Jabalpur HC dismisses his application
Also Read: CDR scam kingpin in Thane Crime Branch's custody
Catch up on all the latest Mumbai news, crime news, current affairs, and also a complete guide on Mumbai from food to things to do and events across the city here. Also download the new mid-day Android and iOS apps to get latest updates