Days after this paper's report, state medical education minister writes to Union health ministry to add Urdu to the list of language options for medical entrance test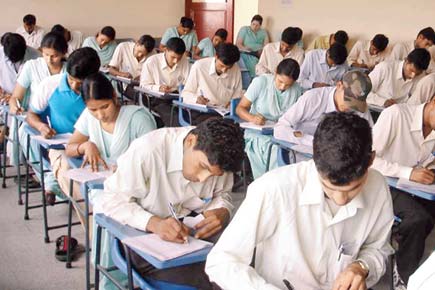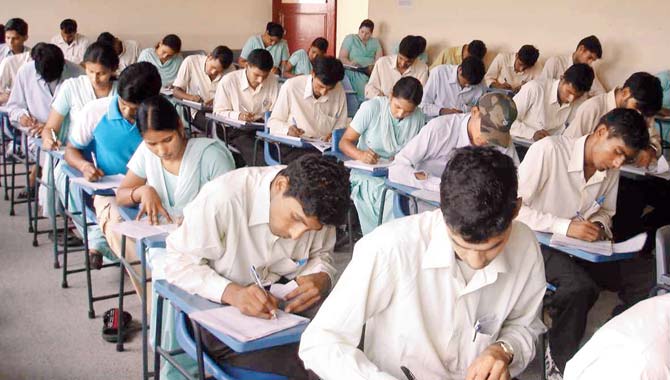 The Centre recently introduced eight regional language options for the exam. Pic for representation
Within a week of mid-day's report on how students were angered by the exclusion of Urdu among the language options for the National Entrance and Eligibility Test (NEET), the state has written to the Centre to correct this oversight.
On December 28, mid-day had reported how the national medical entrance test was made available in eight regional languages, but not in Urdu. Following this, the Students Islamic Organisation (SIO) wrote to the state and the Centre to demand that Urdu also be added in the list of options.
Minister's letter
State medical education minister Girish Mahajan has also written to the Union Health Ministry to back this demand. "Government of Maharashtra is in receipt of representation from students of Urdu medium, requesting the government to conduct the NEET in Urdu language. 168 Urdu medium junior colleges are running in Maharashtra, from which about 11,000 students appear for class XII examination every year. Considering the large number of students from Urdu medium appearing for NEET, it is necessary that the NEET should be conducted in Urdu language also," reads the letter to Union Health Minister J P Nadda.
The letter further states: "It is learnt that the Supreme Court also has issued instructions in this direction. On this background it is sincerely requested that NEET be conducted in Urdu language also along with other eight languages."
State secretary of SIO, Mohammad Ali said, "These figures of students from Urdu medium are only from Maharashtra. There will be many more if we take a look across the country. Urdu cannot be excluded, especially when there has been a Supreme Court ruling in a similar case. We are glad that the state government is supporting our demand."
Background
In May, when Supreme Court made it clear that admission to medical education courses across India will be determined solely through NEET, the state government had highlighted that thousands of students had been appearing for the erstwhile State Common Entrance Test (CET) in Marathi. In light of this, the union health ministry decided a couple of weeks ago to make NEET available in eight regional languages — English, Hindi, Marathi Assamese, Bengali, Gujarati, Tamil and Telugu.