Central Railway claims they will complete converting the overhead power supply system currently at 1,500-volt DC to the new AC supply by June 2015; earlier deadline was March 2015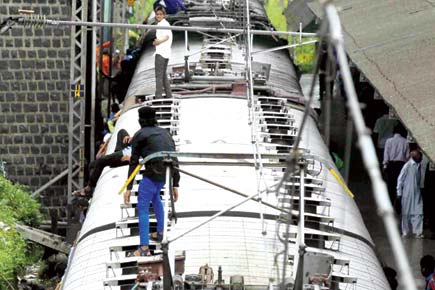 If Central Railway (CR) have it their way, the entire suburban local train system will shift to AC supply. After completing the conversion process from 1,500-volt Direct Current (DC) to 25,000-volt Alternating Current (AC) on the Main line, authorities have now set their sights on accomplishing the task on the Harbour line.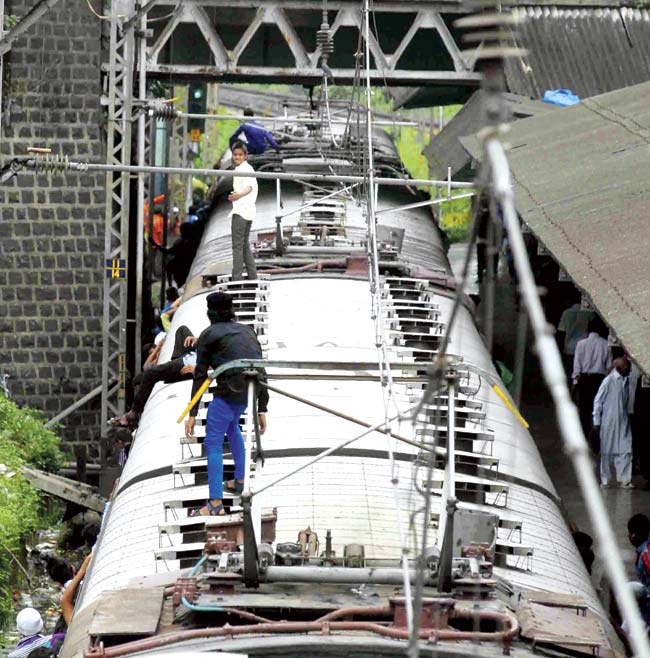 The deadline for completion of power conversion was March 2015. It has now been extended till June 2015. File pic for representation
According to sources, the power upgradation will be complete by June 2015, if things go as per plans. They said the conversion on the Harbour line would not take more than a month to complete. "There are hardly any obstacles on the CST-Panvel Harbour line like road over bridges, which we had to encounter on the Main line (Kurla-CST) stretch," said a senior CR official on condition of anonymity.
Initially the deadline for finishing this project on Harbour line was March 2015, which sources said has now been extended to June. Presently, secondary work is underway and three substations at Wadala, Mankhurd and Panvel for supplying 25,000 volts AC have already been erected.
The switch will be carried out in a phased fashion the first phase would be from CST to Govandi, followed by the entire Navi Mumbai region. The Trans-Harbour line (from Thane to Vashi and Nerul) already has the 25,000-volt supply. The authorities have approached the Commissioner of Railway Safety (CRS) for permission to use the new system every day.
"We are sending a report to the CRS for approving the power conversion to 25,000-volt AC. After this, we will take a call for the Harbour line," said Narendra Patil, chief PRO, Central Railway. The main issue at hand is the wait for the new Bombardier make of trains to come in, until which time the old trains comprising electric components working on pure 1,500-volt DC cannot be discarded.
For months together, the Mumbai Rail Vikas Corporation which is in-charge of procuring the new trains have been carrying out trials and tests on two prototypes of the new trains. Several glitches have been identified in these runs, and MRVC is looking to work out solutions for them.