The man was taken to a secluded spot and was allegedly beaten black and blue by four men in an auto rickshaw after he told them that he did not know directions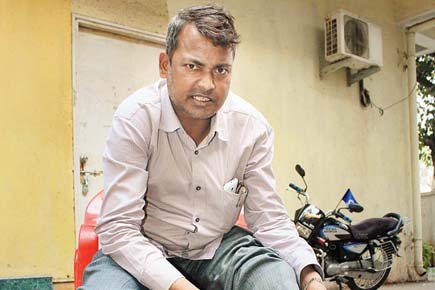 Not knowing directions to a building near his own proved costly for a 39-year-old driver. The man was allegedly beaten black and blue by four men in an auto rickshaw after he told them that he did not know directions to the address they were asking for. The incident took place on December 26, when the victim was waiting below his building, for his employer.
Also Read: 23-year-old thrashed by five cops for playing cricket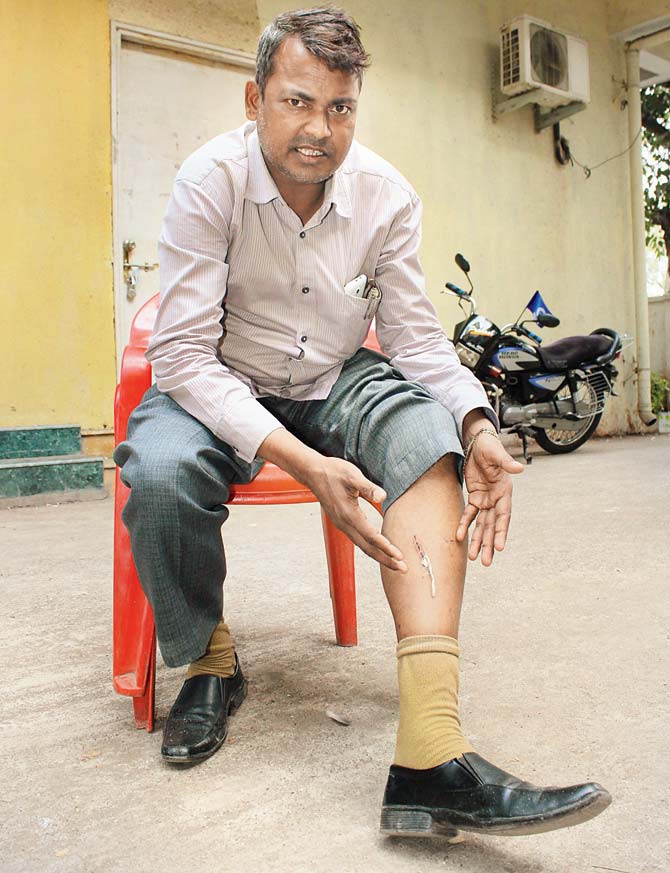 Sunil Kadale. Pic/Rajesh Gupta
The complainant Sunil Kadale has registered a case against four unidentified accused at the Mulund police station. He has claimed in his complaint that four men, who had come in an auto rickshaw, including the driver, assaulted him after he was unable to give them directions to an address.
Speaking to mid-day Kadale said, "I was standing below my building at LBS Marg, Mulund when these four men came in an auto rickshaw and asked me for an address. But as I wasn't aware of the address, I couldn't guide them. So, I said I don't know the way, and the four of them got aggressive and started hurling abuses at me."
"Since they had started verbally abusing me, I abused them back. Due to this, we ended up fighting. Following this the four accused got down from the rickshaw and started hitting me," Kadale added.
Read Story: SHOCKING! Mumbai man brutally beaten up for trying to save tree
Following the brawl, the two parties decided to go the police station and report the matter, and Kadale sat in the accused's auto rickshaw.
Kadale said, "Before sitting in their rickshaw, I noted the registration number of the vehicle, which I have handed over to the police." However, instead of going to the police station, they took him to a secluded location and allegedly assaulted him. Kadale claims one of the accused even had some sharp object and he threatened him with it.
'Locating the accused'
Senior police inspector Rajaram Vanmane from Mulund police station confirmed the matter and said, "We have got the registration number of the rickshaw and we are trying to locate the accused."
The Mulund police have registered the case under section 323 (voluntarily causing hurt), 324 (voluntarily causing hurt by dangerous weapons or means), 504 (intentional insult with intent to provoke breach of the peace), 506 (criminal intimidation) and 34 (acts done by several persons in furtherance of common intention) of the Indian Penal Code.