MMRDA has already spent 9 yrs to revamp 6-km stretch of river under its jurisdiction, which is the most crucial portion as that is where it drains into the sea; final bill is set to come to Rs 509 cr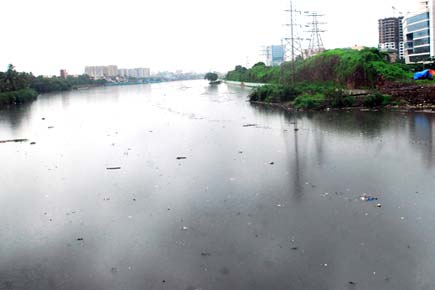 Having burst into the public consciousness during the 2005 floods, the Mithi River is continuing to give the city nightmares even 10 years later, thanks to the lax attitude of the authorities.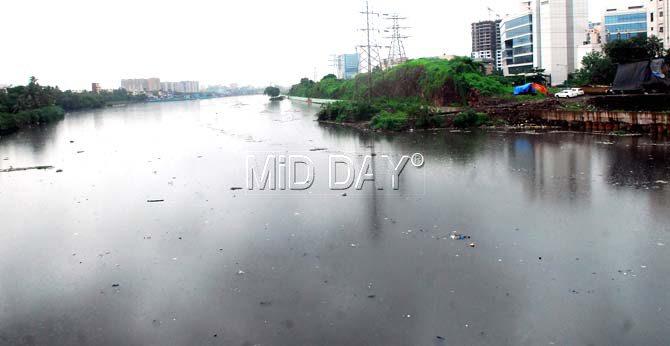 Tasked with desilting and revamping a mere 6 kilometres of the 17.8-km long river, not only has the MMRDA already taken nine years, it has missed two deadlines along the way and is set to overshoot the project cost by nearly Rs 209 crore almost 70% of the initial estimate an RTI has revealed.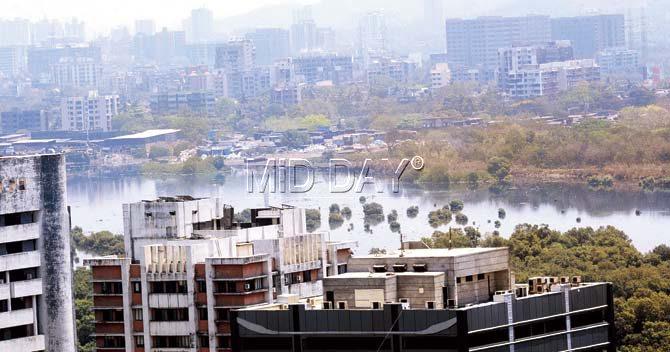 MMRDA claims its estimated cost was Rs 501 crore, not the Rs 300 crore it had stated in 2008. Pic/Sayyed Sameer Abedi
What's worse, the part of the river being handled by the MMRDA is probably the most crucial one, because that is where it drains into the sea.
Beginnings
During the 26/7 floods of 2005, the narrow Mithi River, filled with silt and garbage, couldn't carry the water out into the sea, exacerbating an already bad situation.
In 2006, the government decided to desilt, widen and revamp the river to prevent such a situation from arising in the future, and MMRDA took up the cause of cleaning the 6-km stretch from Vakola Nullah (which is also part of the Mithi river) to Mahim Causeway as it passes through the Bandra-Kurla Complex, which the development authority has jurisdiction over.
The river is 17.8-km long, and the rest of it is being handled by the BMC. In 2008, in a press release, the MMRDA said that the total project cost for revamp of the 6-km stretch would be R300 crore, including the amount it had spent till then and the amount it expected to spend for the remaining work.
The deadline was 2010, which was later extended to December 2014. However, an RTI application filed by activist Mansoor Darvesh revealed that the MMRDA has spent Rs 477 crore on the project already and, in its budget for this fiscal, has made a provision of an additional Rs 32 crore for it.
This means that the total project cost would be nearly Rs 509 crore exceeding the initial estimate by more than two-thirds. To top it all, only 91 per cent of the work has been completed since 2006 and the deadline has been revised, again, to the end of this year.
Speaking to mid-day, Darvesh said he filed the RTI because he wanted to know exactly how much of tax payers' money has gone down this particular drain. "MMRDA has been cleaning the river every year since the deluge and, hence, I wanted to know how much the authority has spent on it till date. The figures are huge," he said.