College student Pradnya Mandhare dragged druggie who molested her on a crowded Kandivali station platform, all by herself to the GRP chowkie, while a crowd of 50 just stood and stared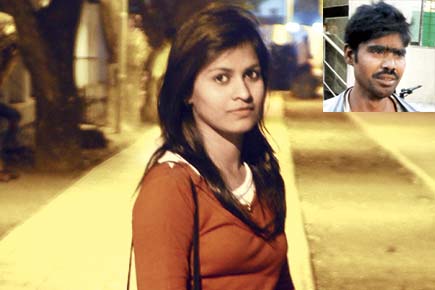 Sometimes, it takes just one person's courage to shake society out of its slumber, and a 20-year-old student's act of confronting her molester yesterday could very well fall into that category.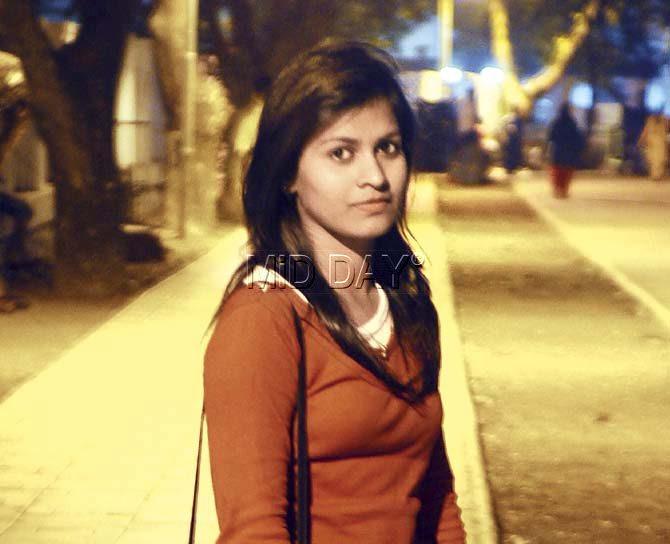 Pradnya wants cops to teach Chavan a lesson so that he does not dare to molest another woman again. Pics/Nimesh Dave
ADVERTISEMENT
While most women decide against speaking up because of the lengthy process of filing an FIR and because shame is heaped not on the perpetrator but on the victim herself, Pradnya Mandhare did not let any of this prevent her from dragging her druggie molester by the hair to a police station.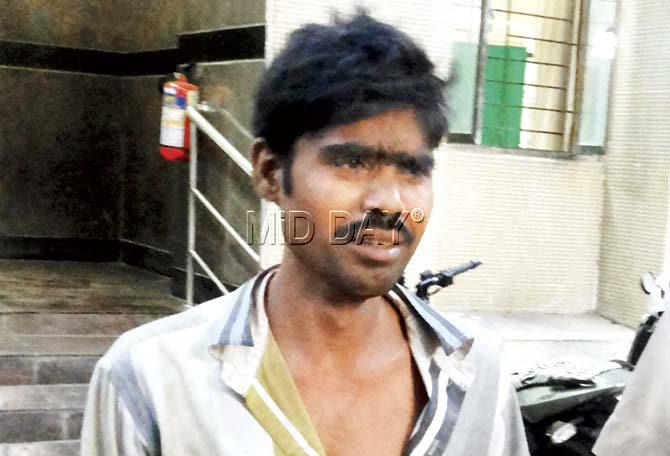 Mandhare did this all by herself, while more than 50 people both men and women at the busy Kandivli station merely stood by and gawked.
Teaching a lesson
Mandhare, a third-year Bachelor of Mass Media student at Sathaye College in Vile Parle, was on her way home after attending her lectures yesterday when the incident took place. Around 2.30 pm her usual time Mandhare boarded a local train from Vile Parle station to return to her home in Borivli.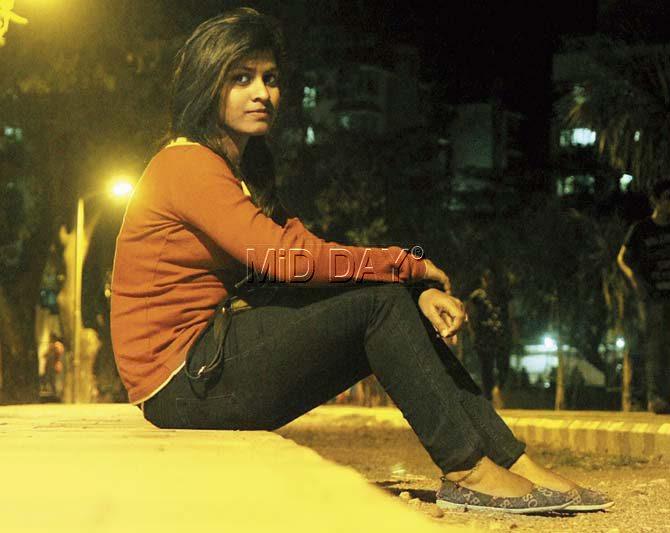 Mandhare says she is grateful that the police officials helped her and arrested the accused
"When the train reached Kandivli station, there was an announcement that it would arrive at platform number 8 on Borivli station. So I decided to get off that train and board another one to avoid making the long walk to the western end of Borivli station," Mandhare said.
"When I was waiting at the platform for another train, this visibly drunk person came to me and touched me inappropriately. When I tried to avoid him, he grabbed me. I was shocked for a couple of seconds, but then I started hitting him with my bag.
He was trying to hit me, but I could overpower him because he was stinking of alcohol and I could make out that he was drunk," she said. "Most women are scared of approaching the police as filing a complaint is a lengthy process.
It involves giving a lot of statements and, sometimes, dealing with uncooperative officers. But, I was firm on taking that man to the police," she added.
No help
Mandhare was hitting the drug addict, but no one came to her aid. "Kandivli station is always crowded and so many men and women saw the druggie try to attack me, but no one came forward to help.
People stopped to stare, but no one bothered to even ask what was going on. Since the man was filthy, I found it difficult to even touch him. I caught him by his hair and dragged him to the Government Railway Police (GRP) chowkie," she said.
"Dragging him by the hair and walking was tough, because he was trying to escape and I was afraid he would attack me. He kept telling me not to drag him along and that he would come with me on his own, but I did not let go. I finally managed to hand him over to the police."
An officer from Borivli GRP said, "We have arrested the accused, Chavan (25), who is a drug addict and was also drunk when the incident took place. We conducted a medical test of the accused and he will be produced court on Thursday (today). We are verifying whether he has a previous criminal record."
Torchbearer
Mandhare said, "Every woman should fight back in such cases and they should not keep quiet. I am grateful that the police also helped me and arrested the accused. I also asked the police officers to teach the accused a lesson so that he would not dare to molest a woman ever again."
"This Women's Day, a youth had passed a lewd comment at me. I tried taking him to the Borivli police station, but he managed to escape. Parents of girls also think that going to a police station would tarnish their daughter's reputation.
But, women should raise their voice and teach such people a lesson. Women are not objects for anyone to touch at will," added the brave collegian.