Mumbai - sliced, diced and served with a dash of sauce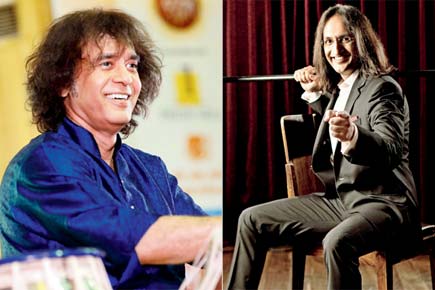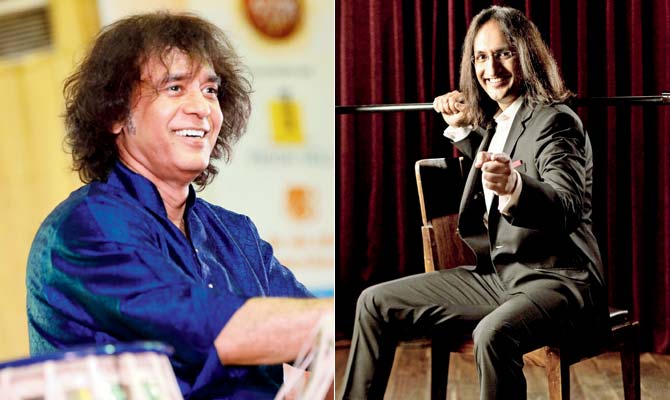 Desi showcase in Sweden
It's all about India at the ongoing Stockholm Culture Festival 2017, one of the biggest carnivals in Sweden. With India as the theme for this year, the six-day fest features an array of Bollywood musicals, film screenings, music and dance performances, discussions, stand-up comedy acts and even yoga sessions. While Ustad Zakir Hussain played the tabla for a sea of people on Wednesday, Bharatanatyam exponent Geeta Chandran will perform at the festival today. Popular stand-up comedian Papa CJ is set to regale the Swedish audience on Saturday.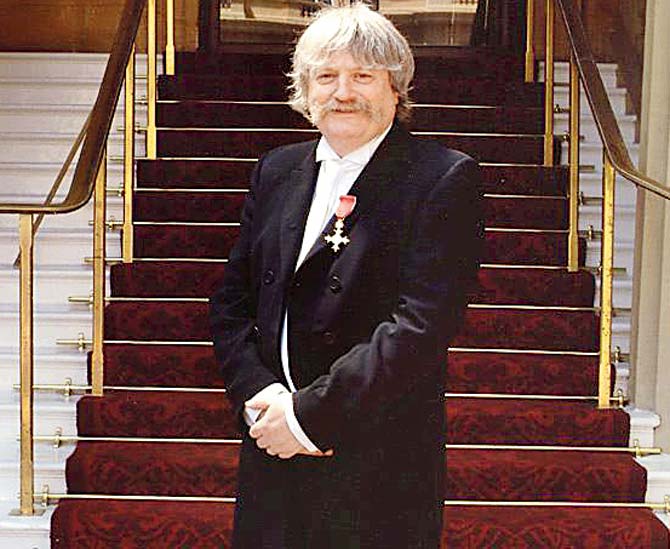 Sir Karl Jenkins to perform in Mumbai
Connoisseurs of Western classical and jazz rock music in the city have something to look forward to in September. Acclaimed Welsh musician and composer Sir Karl Jenkins is set to take stage at the NCPA for the Autumn 2017 season of the Symphony Orchestra of India. Best known for his Requiem, and The Armed Man: A Mass for Peace, dedicated to the victims of the Kosovo crisis, Sir Karl is the most-performed living composer in the world. He will perform for two consecutive days, with the second day featuring the international premiere of his new composition, The Universe.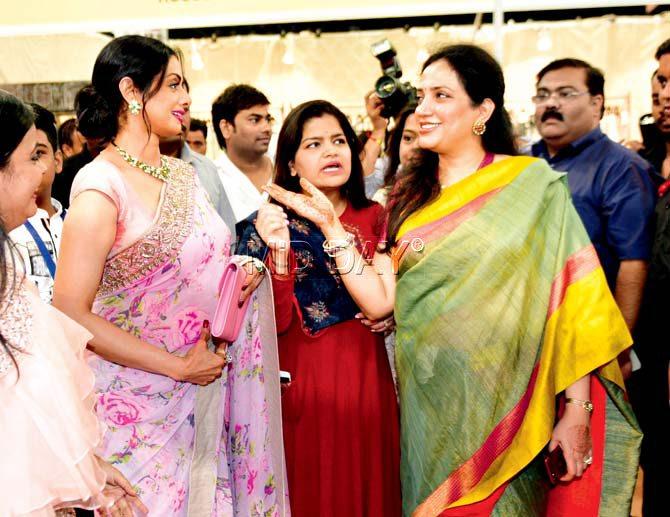 Pic/Bipin Kokate
English vinglish or marathi?
(From left) Actress Sridevi, MP Poonam Mahajan and Uddhav Thackeray's wife Rashmi catch up at an event in Worli. Pic/Bipin Kokate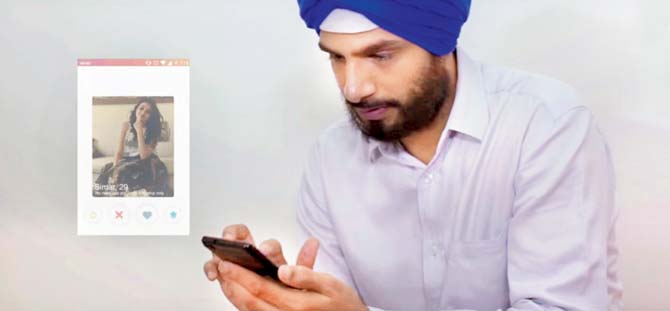 A Tinder love story
The official celebrations for Independence Day may be over, but the festivities continue in the digital space, with songs and short films sending out poignant messages of peace and harmony between India and Pakistan. Adding to this list is the recently released short film, Tinder – Ek Prem Katha. Written, directed and produced by Sachin Garg, the film starts out as a regular Tinder romance story between Amandeep (in pic) and Tanuja, a girl who lives within a radius of 100 km from Aman's residence. The film shows their love blossom, subtly challenging stereotypes along the way. But a fascinating twist in the end catapults the short to another level, and the similarity between the titles of the film and Sunny Deol's 2001 period drama begins to make sense. Short is sweet, and can be powerful too. Go watch.
Put that phone down, now!
American parodist John LeFevre may be on to something when he said, "Checking your phone after someone else pulls out their phone is the yawn of our generation." Studies put the average time spent per month by a person on his smartphone anywhere between 120 and 150 hours. To drive home how big a chunk of time this is, Music Magpie, a UK-based marketplace for music lovers, has come up with an interesting infographic. Split between social media (23:06 hours per month), instant messaging (24:51 hours), emailing (30:47 hours), and phone calls (14:03 hours) among other categories, it gives the number of novels one could read in a month instead of indulging in each activity. The infographic also acts like a book recommendation. The social media category, for instance, suggests that the 23 odd hours could be utilised to read The Handmaid's Tale, To Kill a Mockingbird and even the voluminous Jane Eyre! How about disabling Facebook notifications on the phone for a start?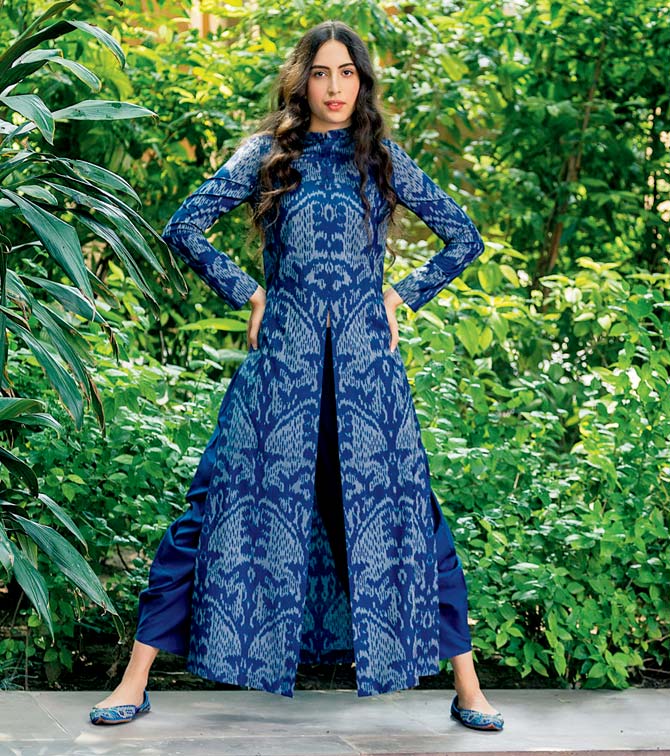 Design innovation
Fashion is in the air thanks to the ongoing fashion week. An interesting development that we came across outside of the glamorous event spells great news for those keen on sustainable fashion and living. Fashion designer and handloom expert Madhu Jain, who is known for her work with bamboo silk, has now merged the sustainable fabric with another weave, ikat.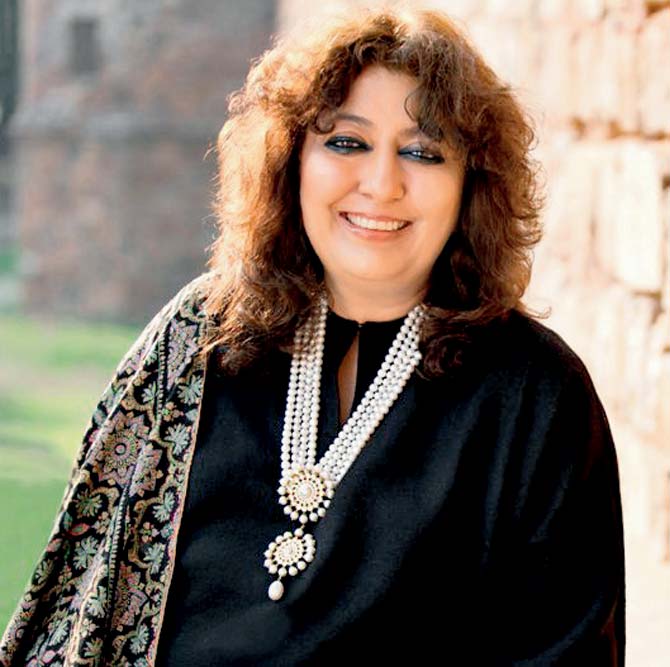 Jain has spent over 15 years on fabric that has a negligible carbon footprint, to create better livelihood opportunities for bamboo growers. The fabric will be launched in Delhi today at a multi-designer store by Smriti Irani. As for Mumbaikars hoping to get their hands on these beauties, we hear they will soon be available in the city.