Activists miffed with BMC's three newly allocated night shelter homes that are in a dilapidated condition and don't meet any guidelines; shelters were to house underprivileged street kids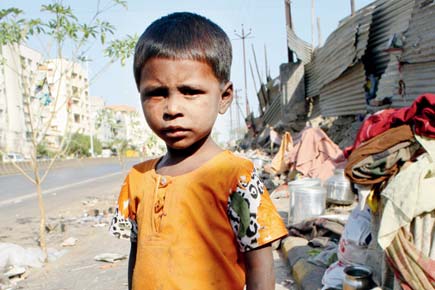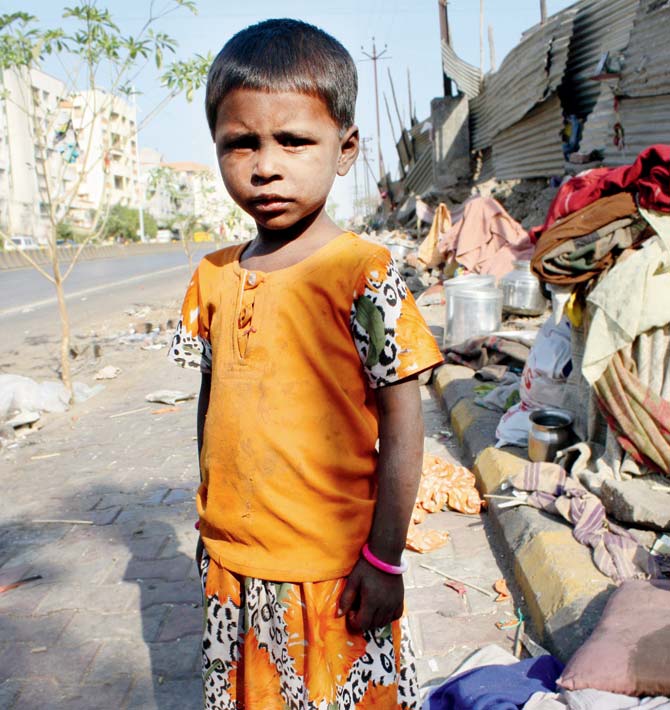 Representation pic
The activists are up in arms about the BMC's slipshod handling of allotment of new night shelters for the homeless citizens, which only seems to be one dilapidated home in Matunga Labour Camp and some tiny rooms at Bandra and Municipal Chowky near F-north ward office. They can hardly accommodate 10 persons each.
A visit by a member of the Shelter Monitoring Committee — constituted under the Supreme Court guidelines — has revealed the pathetic conditions of these 'newly declared' night shelter homes. Not only do they lack the basic infrastructure, but their sizes are in clear violation of the apex court's guidelines: there has to be one permanent shelter per 1 lakh population; each with capacity of 100 people.
Current status
According to BMC statistics, currently there are nine shelter homes across the city — two in Matunga and one each in Churchgate, Kamathipura, Khetwadi, Bandra, Andheri, Borivali and Malad—which can accommodate more than 300 children. Brijesh Arya of Homeless Collective and member of Shelter Monitoring Committee, said, "The newly-allotted shelter home at Matunga Labour Camp is in a pathetic condition. The structure is in a dilapidated condition with garbage lying in a room. And as per the BMC records, this shelter is functional."
Arya said, "The other two shown as night shelter homes are too small. The Bandra shelter home is used by children below 18 years of age and they can stay there for not more than six months. In no way is this shelter following the National Urban Livelihood Mission (NULM) guidelines and cannot be called a homeless shelter as such."
What's in the report?
Following his visit to the shelters, Arya has prepared a report on their existing conditions. It highlights that there is restricted access in the shelter home at Sanskriti Building at Borivali. Other than this, shelter homes in Churchgate, Khetwadi, Kamathipura and Andheri are for exclusively for underprivileged/street children since the last 10 years.
As per the NULM and SC guidelines, shelter home should be open for 24 hours and it can be used by anybody who is homeless. Last year, the civic body had announced plans to start eight new night shelter homes.
Despite repeated attempts, assistant municipal commissioner, Alka Sasane, in-charge of BMC's planning department that looks after shelter homes, was not available for comment.