It's been 3 months since the state urban development department approved the development of 23 villages in Panvel under phase 1 of the Navi Mumbai Airport Influence Notified Area (NAINA) project, but the development plan (DP) is yet to be made public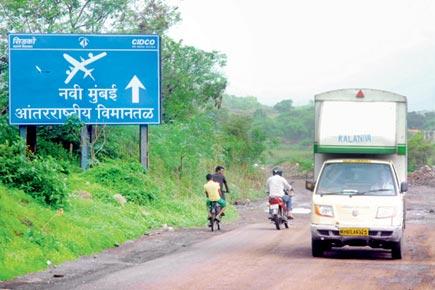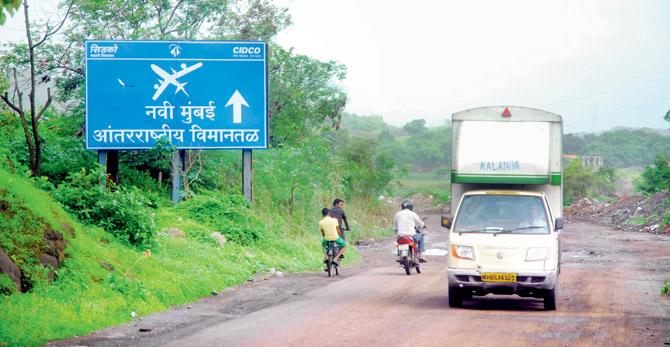 3,500 hectares of Panvel land is to be developed under the first phase. FILE PIC
It's been three months since the state urban development department approved the development of 23 villages spanning 3,500 hectares in Panvel under phase 1 of the Navi Mumbai Airport Influence Notified Area (NAINA) project, but the development plan (DP) is yet to be made public.
NAINA is a proposed 561-sqkm city in Raigad and Thane districts. It comprises 270 villages in Thane, Karjat, Pen, Panvel, Uran and Khalapur talukas. mid-day had on Saturday reported that gaothan plots in the notified area are being developed without permission. Builders now say that the delay in release of the phase 1 DP is leaving them in the lurch.
Hurdles aplenty
Vilas Kothari, president of Maharashtra Chamber of Housing Industry, Raigad, said the DP was to be made public by November-December 2016. "The clearance itself came in April this year. Three months have passed, and we're still waiting for the DP. Without this document, nothing can be planned."
Also read - Navi Mumbai: Most constructions coming up are illegal, CIDCO issues warning to buyers
He said phase 1 of NAINA is further bifurcated. "In all, 7,500 hectares of land are covered under this phase. To start with, 3,500 hectares have been earmarked for interim development plan-1. Some are excluded portions, for which suggestions and objections are still awaited. There is no clarity on which plots of land are reserved for infrastructure projects like for construction of roads, gardens and utility services."
He said many parcels of land on proposed sites are yet to be acquired owing to opposition from villagers.
Ramesh Prabhu, a housing activist, said the urban development department has earned notoriety in delaying projects. "We have seen this time and again. After local planning authorities approve a development plan and forward it to the government for approval, the department takes a year to sanction it."
He said this delay leads to irregularities. "The chief minister must set a window during which DPs should be approved."