Two people died in a fire that broke out at a Maruti Suzuki showroom in Navi Mumbai's Kharghar area on early Sunday morning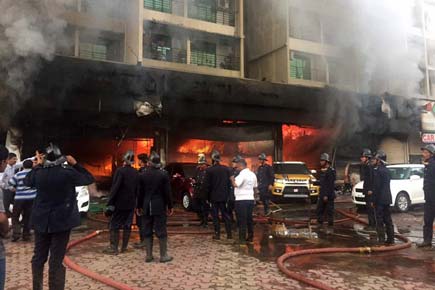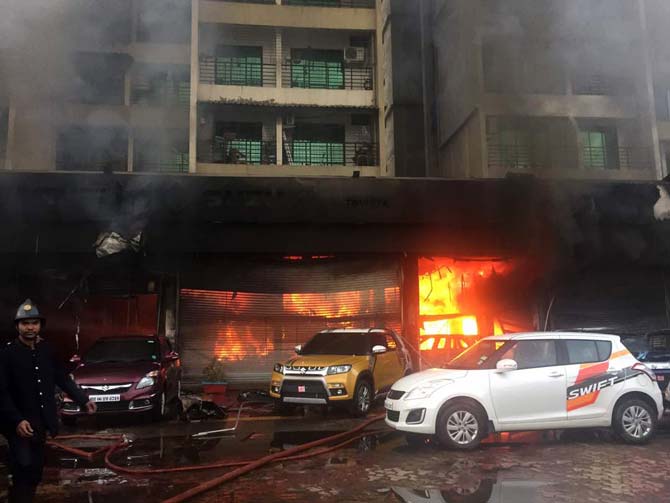 Fire broke out at car showroom in Kharghar
Two people died in a fire that broke out at a Maruti Suzuki showroom in Navi Mumbai's Kharghar area on early Sunday morning.
According to fire department, five fire engines were rushed to the spot to bring the blaze under control.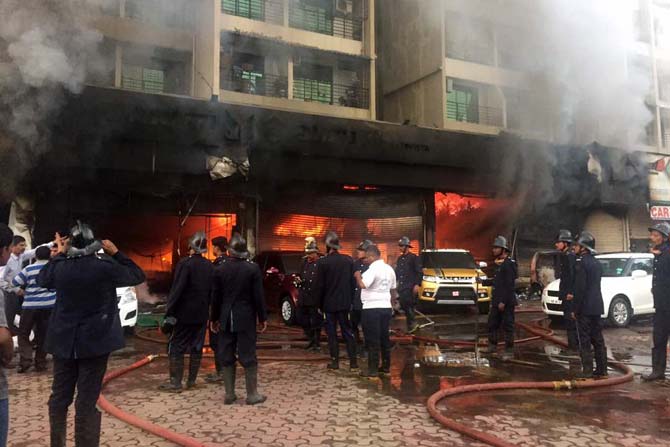 Initial reports say that the fire may have been caused due to short circuit. The deceased were the security guards at the showroom.
More details awaited.