Police have stepped up checks after racers returned on Kalanagar-Sea Link stretch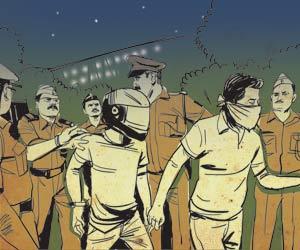 Police have stepped up checks after racers returned on Kalanagar-Sea Link stretch
Bike racers who dared to return to Bandra Reclamation on Saturday ended up burning more than rubber, when the police arrested 17 of them after a high-octane midnight chase. This is the first biker gang that has made an appearance there ever since the police cracked down on bike racing over six months ago.
ADVERTISEMENT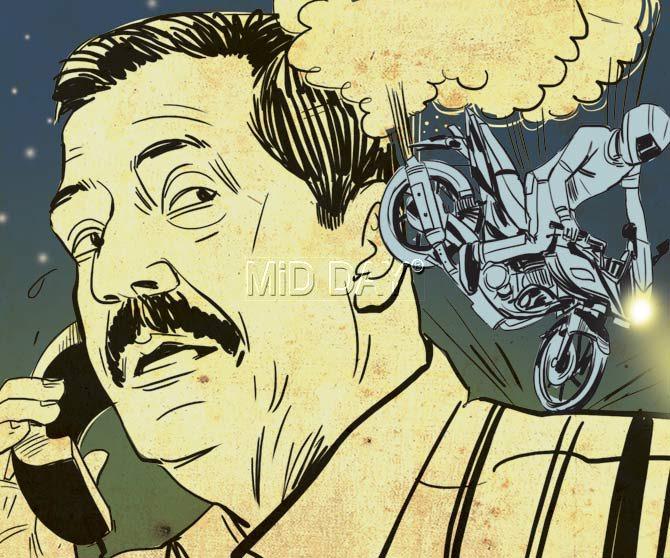 Close to midnight, the police control room receives a call about a gang of around 20 bikers zooming past the Kalanagar junction. Illustration/Uday Mohite
Close to midnight on Saturday, the police swung into action as soon as they received a call about the bikes zipping past the Kala Nagar junction. The Bandra police send a patrol van after the bikers, while deploying yet more cops near the Reclamation bridge, knowing fully well that the bikers were headed there.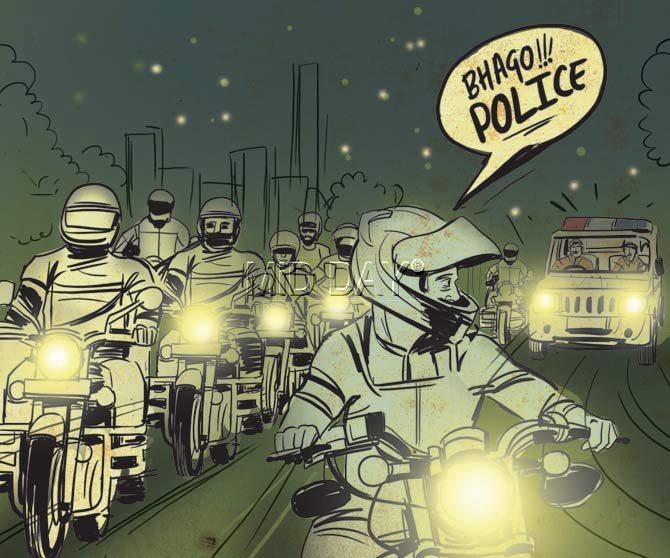 The police swing into action and send a patrol car after the bikers. The racers spot the cops and raise the alarm, riding away even faster
The motorcycling gang spots cops behind them and start racing even faster to get away, not suspecting that they were heading straight into the police's net.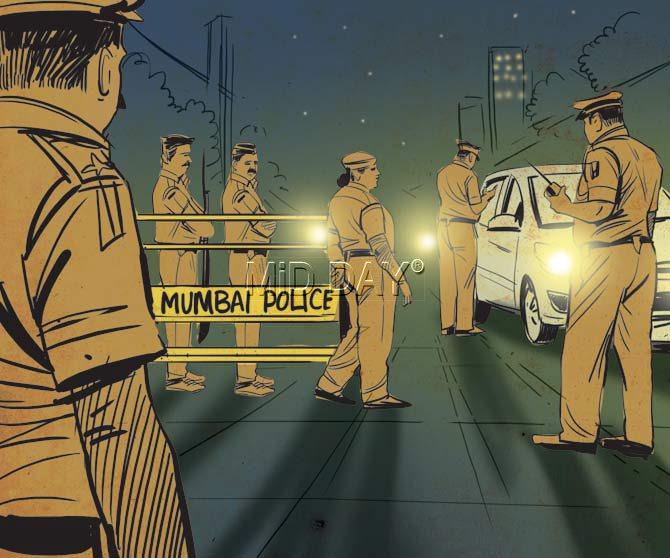 The patrol van chases them at top speed for a kilometre. Unbeknownst to the bikers, there are more cops lying in wait at a nakabandi ahead
The cops chase them for a kilometre, before the gang hits the barricade put up by the police up ahead. The cops make quick work of the bikers, catching 17 of them and seizing their vehicles.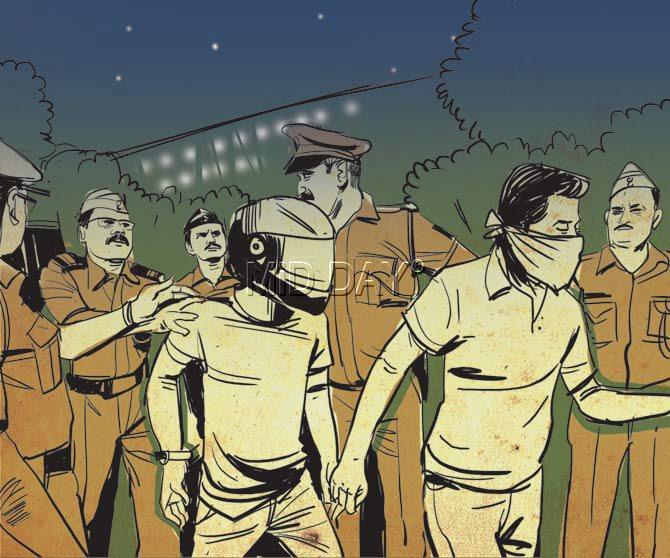 The police nab 17 of them and also seize their bikes
All under 25
An officer from Bandra police station said, "They were booked under Section 279 (rash driving) of the IPC, along with the Motor Vehicle Act. They were sent to judicial custody and their bikes have also been seized."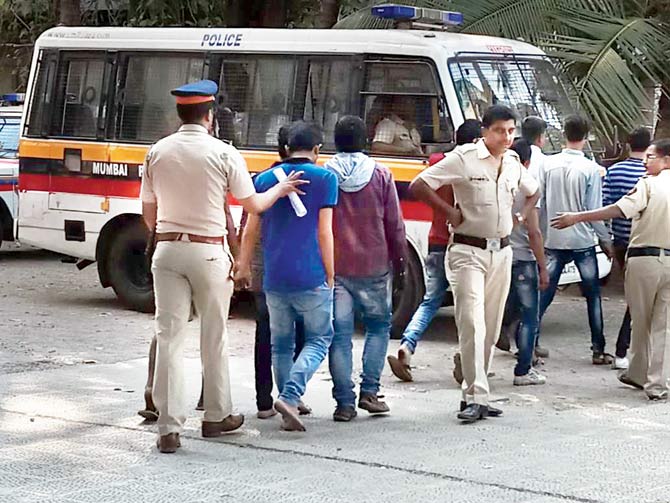 The accused were from Navi Mumbai, Panvel and Vikhroli
All the accused were under 25, hailing from Navi Mumbai, Panvel and Vikhroli. They have been identified as Mehul Sawant, Nitish Utekar, Vijay Pancham, Mohsin Sayed, Abdul Shaikh, Ganpat Utekar, Nagesh Jadhav, Tushar Gawai, Kumar Dalvi, Akshay Sawant, Nitin Supkare, Amil Gaikwad, Ganesh Bokre, Suraj Gawande, Akshay Gote, Pradeep Wani and Jaman Hashmi.
Curbing the menace
This is the first time in over six months that the police has had to deal with the menace of bike racers. Earlier this year, after several bike accidents were reported, cops from Kherwadi, Bandra, BKC and Vakola police stations started conducting heavy nakabandis on weekends.
"Apart from nakabandis, the Bandra police also stationed two vehicles to patrol in either direction on the Reclamation bridge. The cops began taking strict action against the culprits, booking them under the Motor Vehicle Act and IPC. Constant CCTV monitoring also helped to identify the regular groups and their preferred haunts, like the Vakola-Kherwadi stretch. These actions helped to curb the menace," said a senior officer.
17
Number of bikers arrested
---
Also view - Photos: 10 of the world's heaviest people and their drastic weight loss