Four years after her death, her family is now suing the Los Angeles hospital for its grave negligence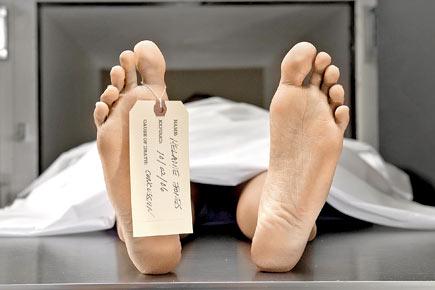 Los Angeles: Maria de Jesus Arroyo, 80, woke up in a body bag inside the mortuary freezer but she then actually died when she failed to get out.

The woman, a grandmother, came to at the mortuary of White Memorial Medical Center in Los Angeles , California in the United States.

A chilling end: Doctors said she hadn't died of a heart attack, as thought earlier, but of asphyxiation and hypothermia. Pic/Thinkstock

She was found upside-down in the body bag, which was half unzipped, and she had several facial injuries.

A pathologist ruled that she hadn't died of a heart attack, as was first thought, and instead died from asphyxiation and hypothermia after she was put in the morgue.

Her injuries were consistent with a struggle to get out.

The family's lawyer, Scott Schutzman, said: "This case keeps me awake at night. She was put into that body bag while she was alive.
ADVERTISEMENT
"The cold from the hospital morgue woke her up, and she was fighting her way out when she died.

"She must have got the wounds while she was fighting, while she was on her way out, and that's why they found her upside down."

Her family is now suing the White Memorial Medical Center in Los Angeles over the death, which happened in 2010.
A hospital spokesman denied mistakes were made.

He said: "We followed all proper protocols in this matter and are confident that once the facts of the case are reviewed, we will prevail in court."