Couple living in sewer for 22 years managed to beat substance abuse in a novel way. They decorate their 'home' during festivals and have a dog called Blackie, who guards it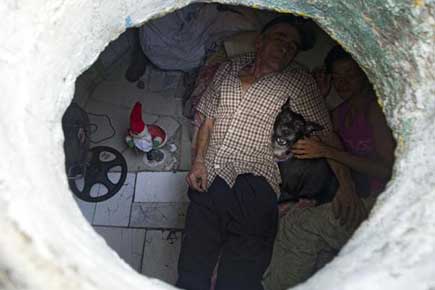 Home sewer home! This couple has been living in the gutter for 22 years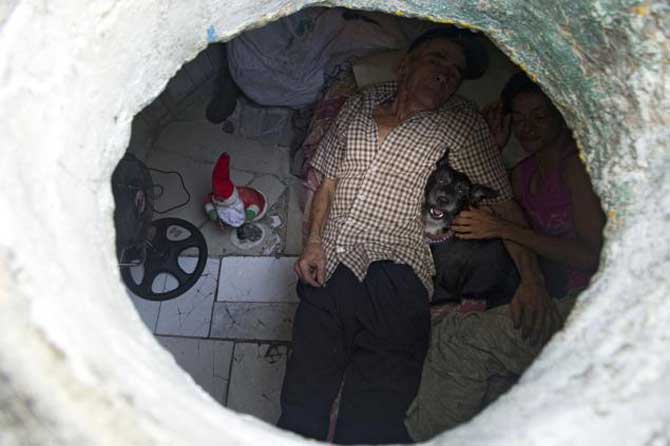 The two drug addicts have been living in the sewer for 22 years. 
There are two types of people in the world. One, who crib about everything, and others who make peace with whatever they have. This happy Colombian couple falls in the latter. The couple lives in a sewer and despite no means of luxury or worldly comforts, they're content with their lives.
It's hard to believe but Maria Garcia and her husband Miguel Restrepo have been living inside a sewer for the last 22 years.
Maria and Miguel were both drug addicts when they met in Medellin, Colombia. The area is notoriously known for violence and narcotics trafficking.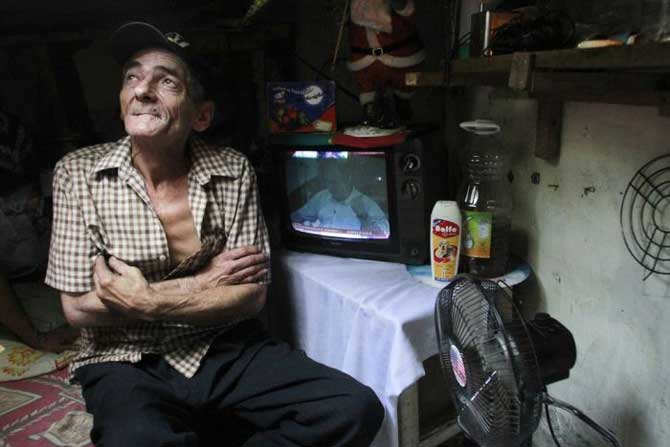 They have electricity and a kitchen. They even have a TV
They lived on the streets and drug addiction was ruining their lives. It was in this time of distress that they found solace in each other's company and together, they decided to quit drug addiction.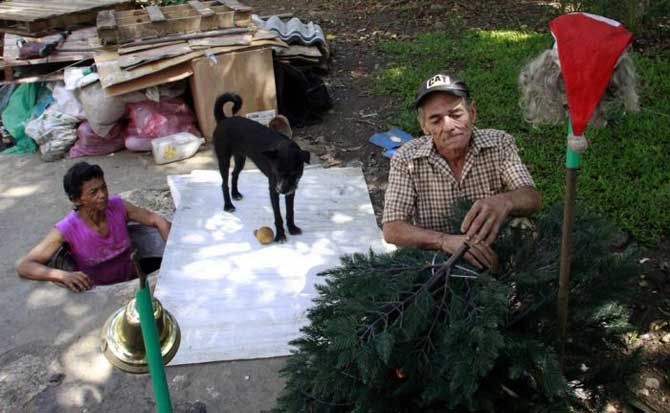 The couple celebrate festivals like everyone else and decorate their home too.
With no friends or family to give them shelter or any monetary help, they made this sewer their home.
Here, they overcame substance abuse Âu00c2u0080Âu00c2u0088and gave a new direction to their lives.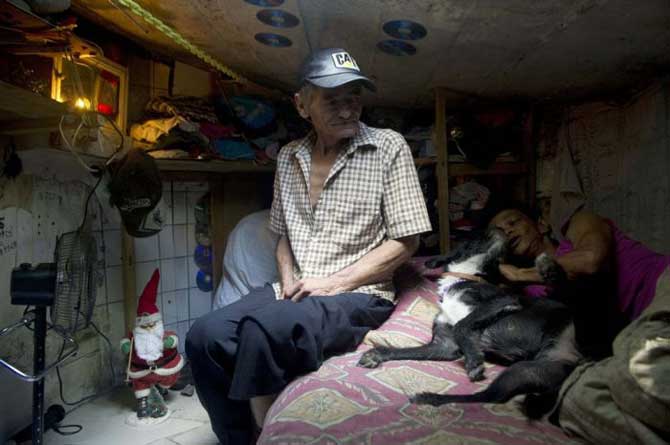 Maria Garcia and her husband, Miguel Restrepo with their pet Blackie
Living inside a sewer paints a picture of filth and dirt, but they've turned it into a cozy home with all the necessary things in place. They even have electricity and a TV plugged in. Also, like everyone else, they decorate their home during festivals and holidays.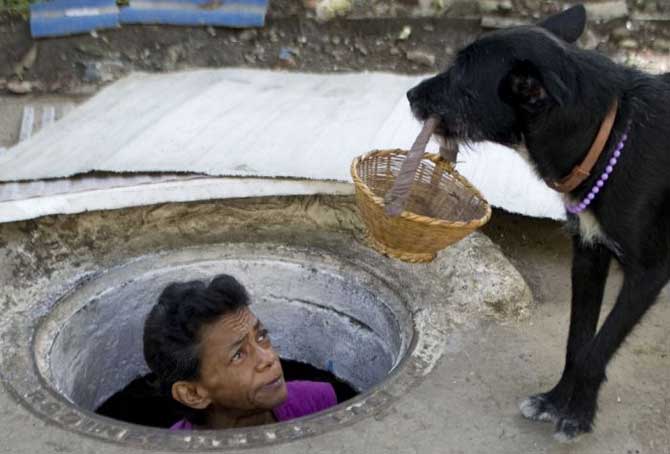 Blackie guards their home in their absence
The couple even has a dog called Blackie, who guards the home in their absence.