Typhoon Haima barrelled into China yesterday after hammering Philippines with ferocious wind and rain, triggering flooding, landslips and power outages and killing at least 13 people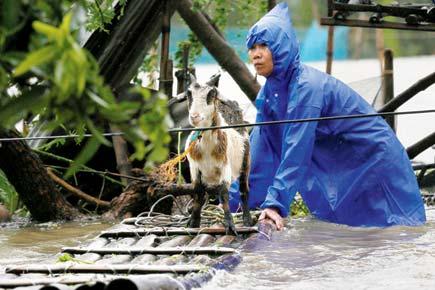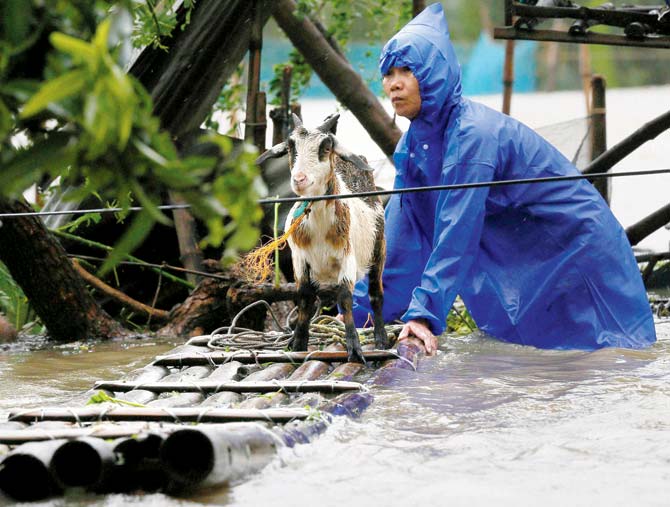 A resident uses a bamboo raft to rescue a goat after it was trapped following the flooding brought about by super typhoon Haima in northern Philippines. Pic/AP/PTI

Beijing: Typhoon Haima barrelled into China yesterday after hammering Philippines with ferocious wind and rain, triggering flooding, landslips and power outages and killing at least 13 people.
Chinese meteorological services said the typhoon made landfall after noon in Shanwei, packing winds of up to 166 km per hour before weakening to a tropical storm. No major damage was reported, though reports said officials were on alert for flooding and landslips.
China had suspended dozens of flights and rail services in southern provinces. In Shenzhen, authorities ordered schools, markets and factories to close, halted public transport and evacuated some areas.