The Music Composers Association of India held its Annual General Body Meeting on 21st December 2021. The meeting was well attended with many veteran and prominent composers being present.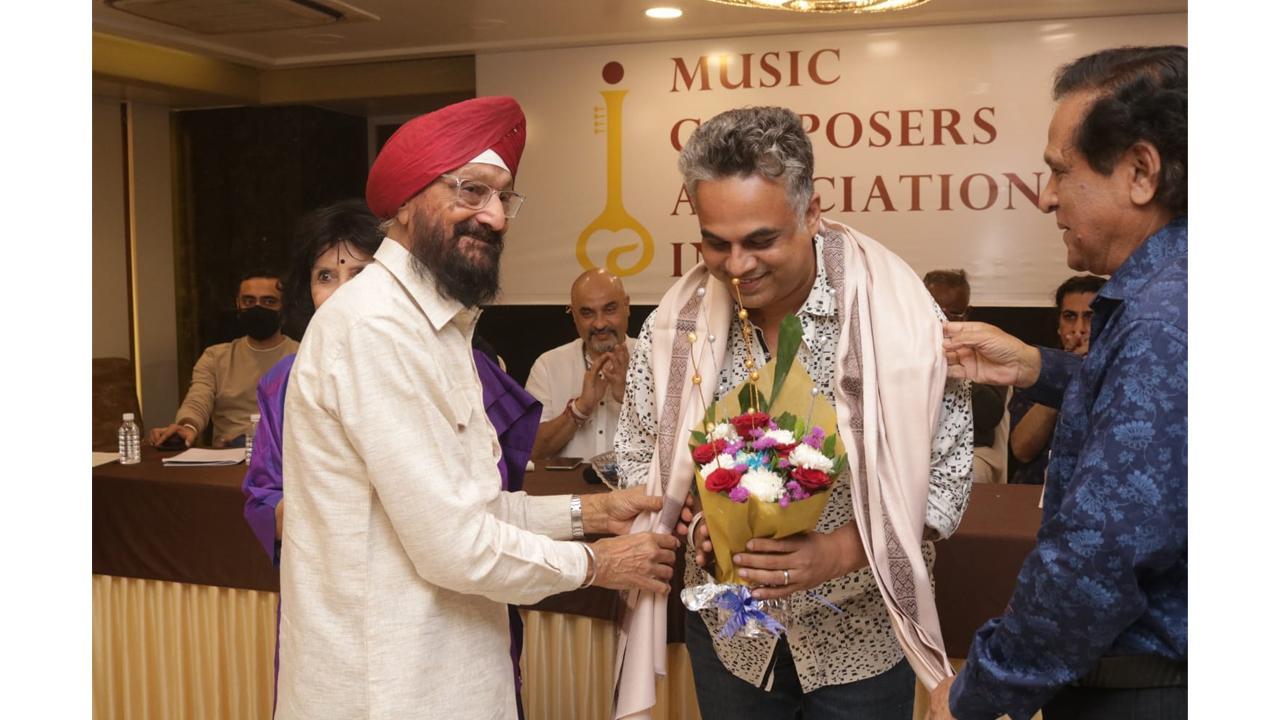 Shri Aashish Rego
Shri Aashish Rego, the Hon. Gen. Secretary of MCAI was felicitated by veteran Composers Shri Kuldeep Singh, Ms. Sharda Iyengar and Shri Dilip Dutta for his being the first Indian to be elected as Vice Chairman of APMA – the Asia Pacific Music Creators Alliance made up of 21 member nations. 
Aashish Rego, a prolific composer who has scored music for over 130 TV shows and 25 webseries, has been at the helm of the MCAI for many years. He has been effective in securing justice for musicians, composers and film workers across India having also held the posts of Treasurer (FWICE) and the Vice President of AIFEC : All India Film Employees Confederation. His appointment as Vice Chairman (APMA) (along with Ms. Amanda Brown (Australia) and Mr. Yoon Myung-Sun (Korea) who was elected Chairman) has now taken the voice of the Indian Music Creator to the world stage. 
APMA unifies music creators' voices to promote  the protection, enforcement and expansion of the rights and interests of music creators in the Asia-Pacific region.  
APMA addresses local and international issues in cooperation with the International Council of Music Authors (CIAM).
APMA members (21 countries and regions)Australia, China, India, Indonesia, Japan, Cambodia, Korea, Laos, Malaysia, Mongolia, Myanmar, New Zealand, Philippines, Singapore, Sri Lanka, Thailand, Viet Nam, Hong Kong, Macau, Nepal, Taiwan) 
Speaking on the occasion, veteran Music Composers Shri Kuldeep Singh, congratulated, Mr. Rego on his tremendous achievement which has made both MCAI and Music Creators across India proud. He requested Mr. Rego to take up the matter of non payment of royalties for his pathbreaking inspirational song "Itni Shakti Humein De Na Daata" with both IPRS and the concerned music company. 
Having been a former Director of IPRS (Indian Performing Rights Society) Aashish Rego had raised his voice against certain alleged malpractices in the society concerning distribution of royalties among members and other regulatory violations.
Mr. Rego stated that it was a matter of great shame for the musical fraternity, that such a senior composer had to stand up in a public forum to state the injustice that had been done to him. He assured Kuldeepji that MCAI would take up his case on all the appropriate forums to ensure that justice was provided to him at the earliest. 
The occasion also marked the birthday of the renowned Music Composer Suleiman Merchant and culminated in the cutting of the cake with around 100 music composers singing in unison and wishing him well.