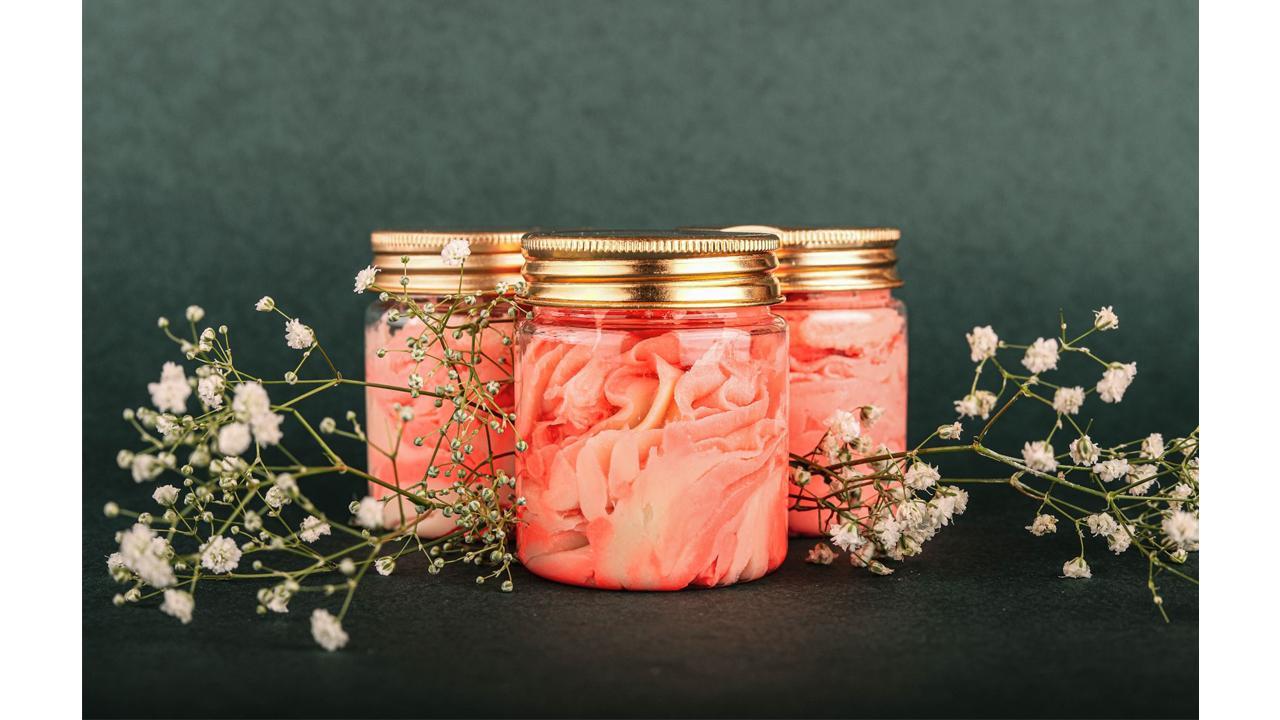 Earthhium's range of sustainable skincare products
Foot scrubs, whipped cream soaps, foot soaks and more – Earthhium has something for everyone
December is to ponder over everything the year taught you, and leave behind all that rubbed you the wrong way. January is for listing down unrealistic new year resolutions and starting afresh, and February is to frantically run around two days before Valentine's Day because you forgot to plan something special for your partner, AGAIN.
If you can't help but relate to the inevitable panic that February brings with it, and have rushed to your laptop to scroll through options on the internet in the hope of stumbling upon an idea that can spare you from the wrath of your partner, then look no further. Earthhium's new range of products are launching just in time to save Valentine's day.
Earthhium also makes gifting absolutely guilt-free since it is an environmentally conscious skincare brand. Founded by Mumbai-based Pooja Advani, the brand focuses on minimising waste generation at every step, with a special focus on ensuring that all the ingredients used in the formulation of its range of products are sourced ethically.
Scroll down to see all the Valentine's day gifting options Earthhium has in store for you.
Earthhium's D&G foot butter and scrub
These products are luxury, and self-care wrapped up in one. With notes of Dolce and Gabana's signature fragrance, the foot scrub rids your feet of dead skin, leaving them squeaky clean, while the foot butter hydrates and moisturises your soles, making them soft and supple.
Earthhium's range of foot soaks
Bring the spa home with this range of luxury products. The essential oils, while nourishing your loved one's feet, ensure that they have a relaxing experience and wave goodbye to all their worries and stress. Apart from a calming eucalyptus and mint scented option, and a delicious rose foot soak, Earthhium also has a foot soak designed especially for men with notes of lavender.
Earthhium's Green Irish Tweed shaving cream
Who said men don't need a little self-care time too. Earthhium's Green Irish Tweed shaving cream has a woody floral scent that doesn't just make the shaving experience a whole lot gentler, but luxurious too. 
Earthhium's all new whipped cream soaps
For Valentine's day Earthhium is introducing two new whipped cream soap variants – Green Irish Tweed and Blackberry Magnolia – which smell and feel as good as they look. Give regular bathing bars and shower gels a miss, and opt for this buttery soft cream soap that will leave your skin feeling clean and nourished. These soaps aren't just a treat for the eyes but for your skin too. The Green Irish Tweed whipped cream soap is perfect for all those who like fragrances with woody notes combined with a musk-like fragrance, while the Blackberry Magnolia is the best choice for all those who love all things floral and fruity.

Apart from the Valentine's day specials, Earthhium also has a range of other products to choose from including body butters, body scrubs, cleansing balms, bath bombs, cold processed soaps, face gels, face masks, oils, moisturisers, shaving creams, whipped cream soaps, bath salts, body yogurts, and more. Visit Earthhium's website to get your hands on sustainable skincare products that will have you coming back for more.