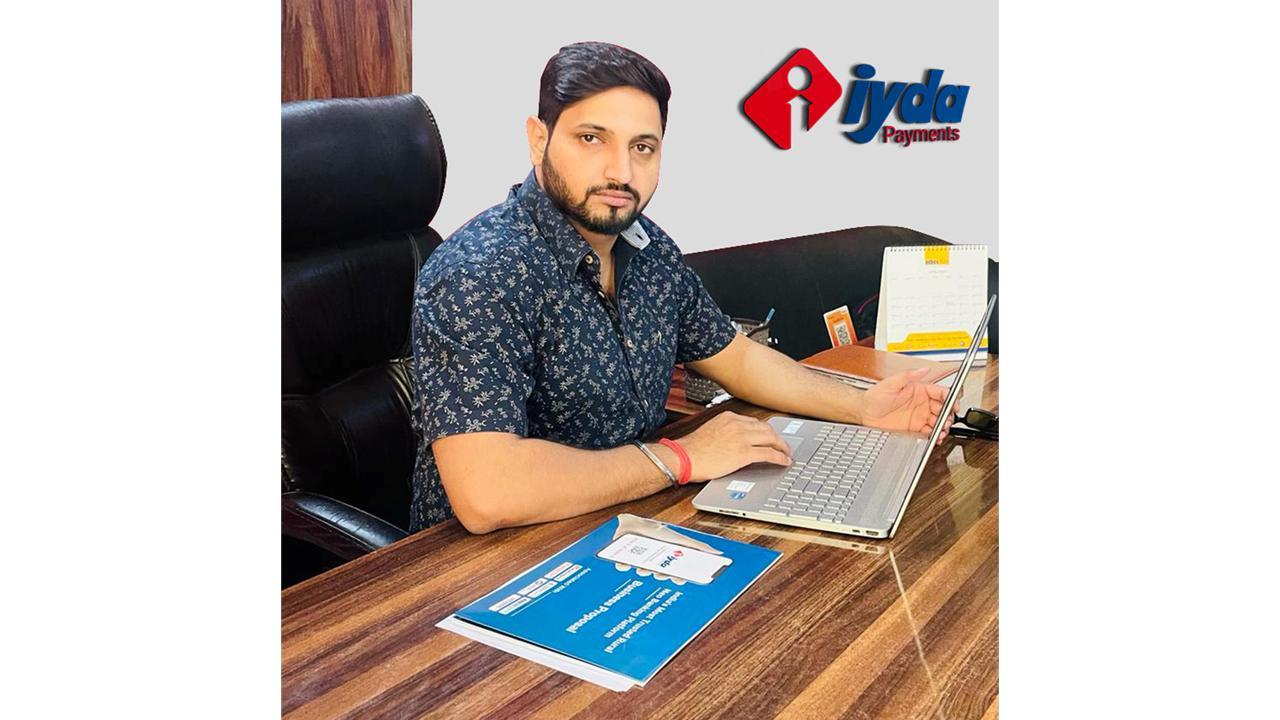 Deepak Kumar
Digital India is a campaign that is now governing the country through innovation and creation. Everyone is completely committed to meeting the digitization requirements of today's world. Iyda, on the other hand, is entirely focused on employing and upgrading services in the country's rural areas. Iyda Payments' aim and vision are to deliver better jobs and a better lifestyle to those who want to work but are unable to do so due to a lack of resources and job possibilities. With their passion and drive, Iyda Payments is prepared to follow the Neo Banking concept and will soon reach a pan-India level.
One of the most essential aspects of India's digital transformation, according to the founder of Iyda Payments, is altering the way we think, as it is more of a human transformation than a digital one. Deepak's life was turned upside down when he witnessed the absence of digitalization in rural areas and decided to work on the problem. He intended to build a platform that would make it easier for individuals in rural areas to access digital services.
ADVERTISEMENT
Aadhaar Enabled Payment System (AePS), Micro ATM, Money Transfer Services, Power Bill Payments, Call Management Services, Registration Services, IT Services, Taxation Services, and UPI, Recharge, Insurance, and Loan are some of the payment solutions and services offered by Iyda Payments. Deepak saw the need for a single digital platform in rural areas and launched Iyda Payments to meet that demand.
Deepak, a native of Bihar, has firsthand experience with this problem, which is why he decided to develop this platform in his home state. He considered expanding Iyda after observing its effectiveness in Bihar. Iyda Payments currently serves thousands of people in India's rural areas. To boost digitization in rural regions, he has extended several benefits to Iyda payments. With 250000 rural touchpoints, IYDA Payments is a frontend delivery platform and an appropriate rural retail banking channel managed by IYDA Payments Private Limited.
In a short amount of time, Iyda Payments Private Limited was able to reach its aim of having over 10 lakh customers use its services. With neo banking, they will soon penetrate microfinance. Iyda Payments has more than 1 lakh retail outlets across India and serves more than ten lakh customers.
Deepak Kumar will continue to grow in villages and other regions where there is a demand for important digitization services, to digitise the undeveloped areas.
For more details you can visit
"Exciting news! Mid-day is now on WhatsApp Channels

Subscribe today by clicking the link and stay updated with the latest news!"
Click here!