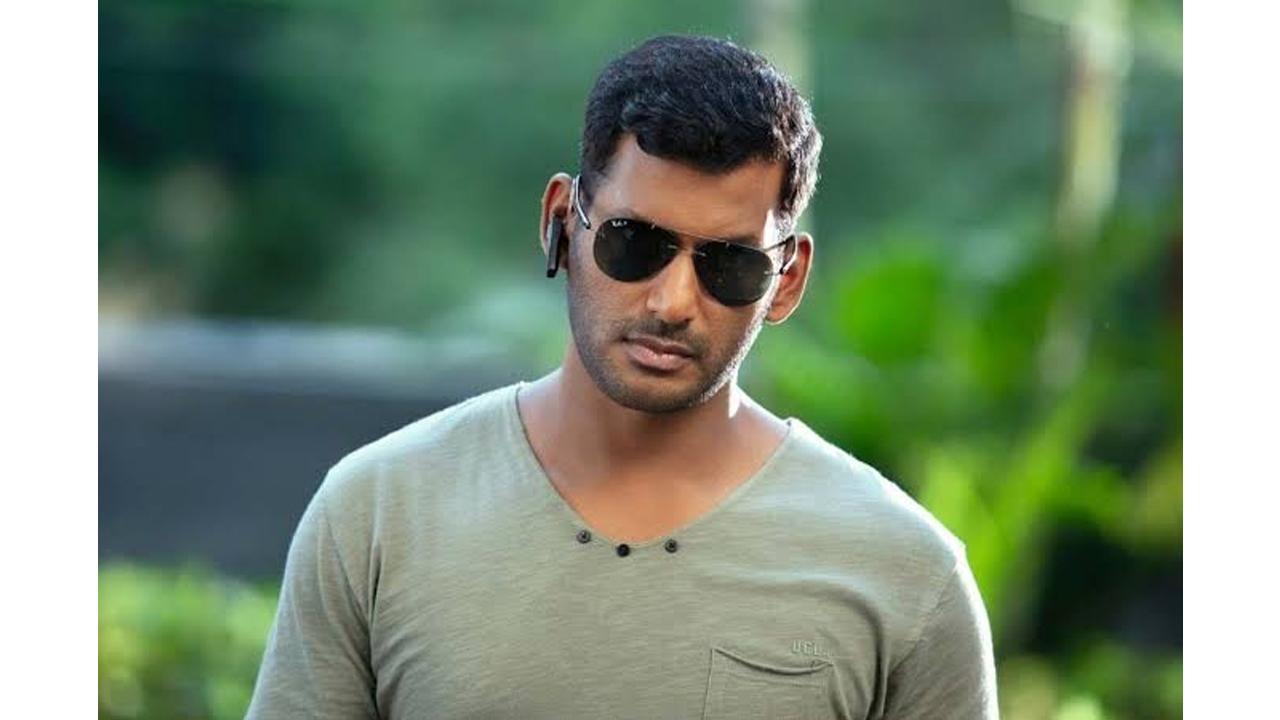 Vishal Krishna
Vishal Krishna is not only a very successful actor but also a producer. He recently started his own production company VFF (Vishal Film Factory). He has not only proved himself professionally but has been making news for his philanthropy. Vishal is the most wanted action hero of the Tamil film industry. Here he speaks about his upcoming movie Laththi, his passion and vision.
ADVERTISEMENT
Tell us about your upcoming movie Laththi.
This is a movie for the Pan India audience. The movie is about a police constable's life and how he protects his family. The name "Laththi" came out predominantly because he is a lathi specialist. He is a person who gets the truth out of the convicts using the lathi. This becomes the most important factor for him to invite trouble for himself. Being a lathi specialist, meanders his personal life.
You have adopted a village which was majorly affected by the cyclone. What have you planned?
Yes ! I have adopted a cyclone affected village near Pattukottai called Karkavayal. The entire village was destroyed by the storm leaving many families homeless. They could not get the basic domestic essentials as they were situated in the interiors amidst other villages. All the houses were in tatters post the cyclone.
We have planned to turn this entire village as India's first model village. I have successfully built a few homes but there are more families which require shelter and I am working towards building it for them.
What is your charity trust called ? Why the particular name?
It is called 'Devi Social & Educational Trust.' It is named after my mother Smt Janaki Devi.
How is this movie different from the rest of them?
Vinod is a debut director. He wanted me to have a small paunch just like the usual policemen but I refused the idea. I have always been admired for my fitness and hence this is something that I was not ready for. I am called an action hero for a reason. I told him I was ready to gain a few kilos but not have a paunch. Apart from this, it is going to be an amazing film and people will walk out of the movie theatres saying Vishal is a part of this amazing film.
What is your vision?
Career wise I have not envisioned really as I want to do as many good movies as possible. I wanted to act as a female lead and I did it in one of my movies, I wanted to play the role of an antagonist and I eventually acted with Mohan Lal sir. I have too many set goals in my personal life and I would like to achieve all of them.
Tell us a bit about your contribution towards the Swachh Bharath Abhiyan.
I was shooting for a movie near Madhurai in a village called Rajapalayam. I normally cycle to my shooting spot and it so happened that one day, a very disappointing scenario caught my eye. I saw a group of women in the field as they did not have the toilet facility. I learnt about Swachch Bharath Abhiyan being already implemented and I also gave a helping hand by building 150 toilets which eventually made a huge positive impact for the entire village especially the women.