Men's Denim Jeans are a timeless style that is made with perfection and embraces new trends to boost one's wardrobe.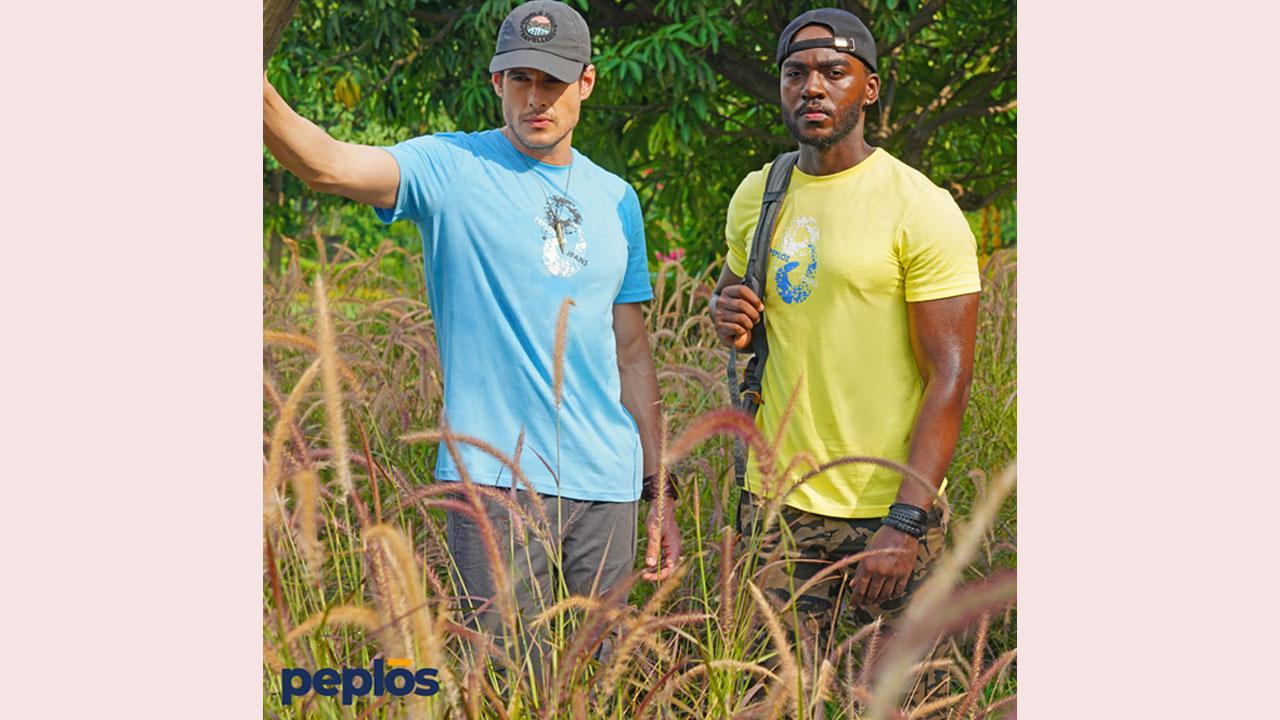 Men's Denim Jeans
ADVERTISEMENT
Peplos exquisite collection of Men's Denim Jeans is diligently designed, not just for you to wear, but to have an aura of self-confidence. These jeans are more than just clothing, they radiate audacity, uniqueness, and trendiness. They are made from the best denim fabric and have a rich texture that complements every body be it skinny or curvy. Each pair in the collection appeals to the dynamic man, whether for a laid-back day or a beautiful evening out, these jeans simply enhance your style quotient.
The fine details and superior craftsmanship are visible in every seam and thread, adding a touch of elegance and uniqueness to your manner. One will enjoy the attention to detail in these jeans, from the carefully designed pockets to the immaculate zipper placements. The essence of our Men's Denim Jeans is versatility. Express yourself while oozing charm and poise. Pair the various types of Peolos jeans from cargo to straight leg with a clean white shirt for an elegant look, or with a casual tee for funky and trendy vibes. Peplos Jeans ultimately serve as a symbol of your resilience and inherent ability. Choose our Men's Denim Jeans to embrace the essence of fashion.
What are denim jeans made of?
Denim pants are a timeless symbol of craftsmanship and a classic representation of casual cool and rustic appeal. These recognizable pants are made of denim, a sturdy cotton twill fabric. Raw cotton is the basis for our favourite denim, it is spun into strong strands and then woven into the distinctive diagonal pattern that gives denim its distinctive texture. The creator of the classic denim blue colour is the indigo dye. It gives jeans their recognizable colour, it was originally made from the indigo plant but is now frequently generated synthetically.
Modern jeans including various at Peplos frequently have a twist that is a small amount of elastic. The desired stretch is now present with this innovation, guaranteeing that the jeans move as quickly as you do. After the weaving and dyeing processes, each pair is cut and tailored by trained craftsmen to the highest standards of quality.
The Denim Boost
Dive into the transformative power of denim jeans and see how they uplift your confidence and style quotient in every walk of life.
Well-fitted Peplos jeans are a must-have for your work-to-weekend wardrobe since they may give both power and approachability.
Enhance your off-duty appearance with denim for casual charm. They strike a balance between casual and stylish, ensuring you are always in style when paired with a casual tee or shirt.
Increasing Belief: Wearing a pair of jeans has an undeniable charm about it. It is more than simply clothing, it is a statement, letting everyone know that you are up for any challenge.
Finding the right denim
Finding the right denim that helps you make the style statement can be a task but it ain't that tough. Here is the list of places you can find the denim jeans that fit you best.
Fashion Stores: Seek out local stores that have a distinctive selection of jeans that combine traditional and contemporary styles.
Digital Dive: Go to your favourite shopping website and examine customer reviews, interpret sizing tables, and designs from reputable online merchants.
Custom-Made Pants: If you are looking for something with a special touch, consider going custom. Get a pair that is tailored to your precise measurements for the ideal fit and distinctive style.
How to Maintain Your Jeans
Your jeans require some care to keep them looking good. How to take care of your denim jeans is as follows:
To preserve colour ensure to only wash your jeans in cold water and turn them inside out.
To keep your jeans in shape and for a long time, air dry them. Also, choose a dryer with a low heat setting.
To Conclude
Denim jeans have come a long way from tough workwear to catwalk elegance. Jeans are no longer merely a piece of clothing, they are a symbol of versatility, comfort, and timeless style. Jeans' versatility, and Peplos fashion is the only choice from casual outings to dressier occasions, makes them an outstanding wardrobe necessity. They remain a perennial fashion staple as advancements in sustainability and design continue to emerge. So, invest in a good pair and discover the transformational power of denim.
"Exciting news! Mid-day is now on WhatsApp Channels

Subscribe today by clicking the link and stay updated with the latest news!"
Click here!