This colossal festive event is Mumbai's biggest Navratri Utsav and is expected to witness over 3,00,000 attendees during the 10 days of the event.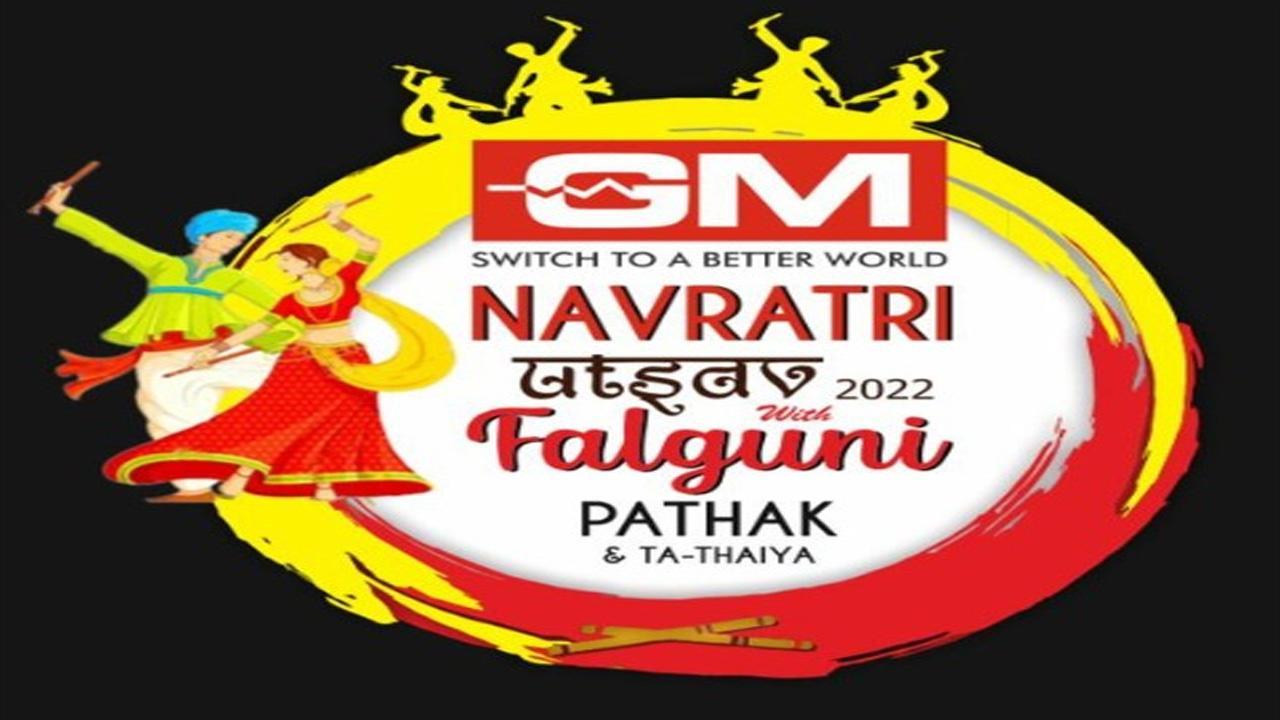 The event will include a massive dance floor of 2,00,000 sq ft and will be a perfect platform for dancers to display their best performances. What's more is that a part of the proceeds from the event will be donated to the cancer patient fund.
GM Modular is one of the leading home electrical companies in India and, in just 2 decades, it has garnered a reputation for creating cutting-edge home electrical products for various residential and commercial needs. It has significantly transformed people's lives and is still winning the hearts of millions around the world through its innovation.
GM is now the title sponsor of the most awaited Navratri event,which is all set to witness thousands of Garba folks from different parts of the country. To add to this festivity excitement, revered vocalist and 'Dandiya Queen' Falguni Pathak will perform at the event in full swing and will make the revellers groove to her foot-tapping & nostalgic hit songs. She has been synonymous with the festival of Navratri in India and has been performing for over three decades.
CEO & MD of GM Modular, Mr Jayanth Jain stated, 'It's a great platform for us to connect with thousands of people and be a part of their celebration. The event had been put on hold for two years due to the pandemic and lockdown.However, people are now even more eager and excited to join in on the celebration. This year the buzz is huge around this event and it will be the biggest and grandest navratri event in the country. "
The GM Navratri Utsav is going to be held at the Pramod Mahajan Sports Complex from September 26th to October 5th. Tickets for the event can be bought via BookMyShow.
GM Modular is also giving an opportunity for people to win season passes and a once in a lifetime opportunity to meet Falguni Pathak. All they need to do is to visit @gmmodular on Instagram and participate in the contest. Additionally, during the 10-day event, there will be daily winners across multiple categories like male, female , couples, kids, and senior citizens .Exciting prizes are in store, from electronics to shopping vouchers . In addition to that, there is also a special category called GM Superstar, in which winners will get exciting prizes from GM, and also, the most coveted and biggest of all will be the Dubai trip prize for a couple , sponsored by GM Modular.