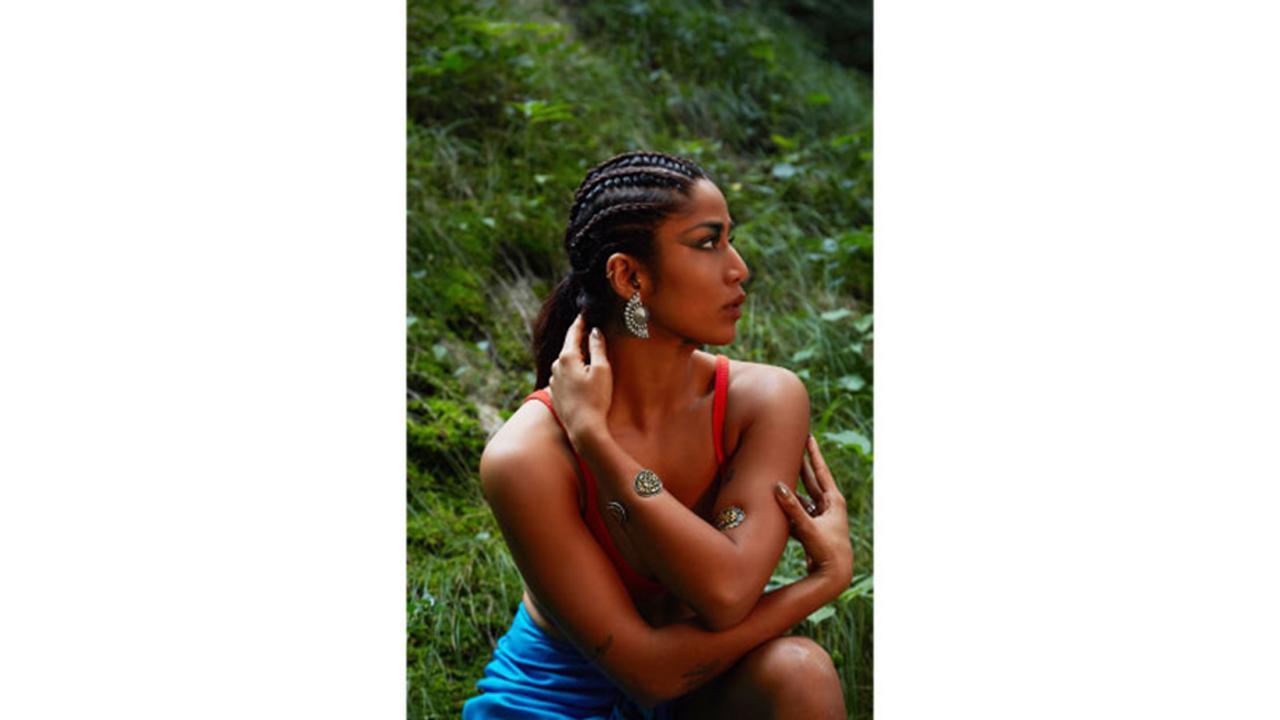 An exclusive capsule collection launched by Sangeeta Boochra in collaboration with Santoshi Shetty
Sangeeta Boochra – Magnificient dauntless Indian Luxury jewellery brand , A brand that derives its design language through a perfect blend of rustic bohemia and the luxurious elements of Indian heritage. Boasting a legacy that dates back to 130 years, this brand is working with 2000 Artisans and Master Craftsmen across India through it's cluster to uphold the authenticity of every technique that makes the art of jewellery design what it is.
ADVERTISEMENT
On collaborating with Santoshi Shetty for the Anantaya Collection, Abhineet Boochra, Co-founder - Sangeeta Boochra said, "One word to describe this collection is Fearless ! The uniqueness of this collection comes with its bold and versatile nature and Santoshi is truly everything that this collection symbolises: Boldness & Fearless". 
Riteek Boochra, Director of Sangeeta Boochra, while expressing his views on the collaboration said, "This collaboration with Santoshi Shetty was beyond our expectations! It was unique & special. This collaboration made us dive into something new, something extraordinary! Speaking of Santoshi, she was very keen to learn about every aspect of this collection. From marketing to sales to design, she has been a part of the process from the very beginning and that's what makes this collection so unique!"
With the keen objective to introduce bold styles & innovation, Sangeeta Boochra is launching their new collection: 'Anantaya' in collaboration with the bold & stylish fashion icon Santoshi Shetty!
Handcrafted with intricate details and embraced in the vivid hues of sliver & gold, Anantaya celebrates the ultimate strength of womankind. Inspired by the Mughal architecture with intricate motifs and bold edges, this collection embraces the unending Shakti of the divine feminine and symbolises the union of polarities.
Anantaya consists of atheistically handcrafted earrings, pendants, rings and cuffs. Each of its pieces are characterised by eye-catching intricate elements! Style these pieces with a basic outfit or stack it up, either ways it makes a statement.
While sharing her views on the collaboration, Santoshi Shetty said, "Anantaya defines my personal style. It's developed from a perspective of my personal and spiritual growth. I have always enjoyed styling but designing the collection and being a part of the process has been so interesting with Sangeeta Boochra and the whole team. I've learnt so much along the way! Putting everything together has been so enriching. This collection is unique, bold, defines my personality, and is something I feel the most at this moment!"
A collection that is inclusive, generation fluid and conscious. For the first time in the universe of Indian jewellery, a celebrated jewellery brand collaborates with a new-generation influencer.
This collection is available in select stores and on the Brand's website.