The programme was conducted in collaboration with Ahmedabad University for the employees of BetterPlace, a Bengaluru-based HR tech company. The 24-week-long managerial skills programme breaks new ground in empowering employees with key managerial skills.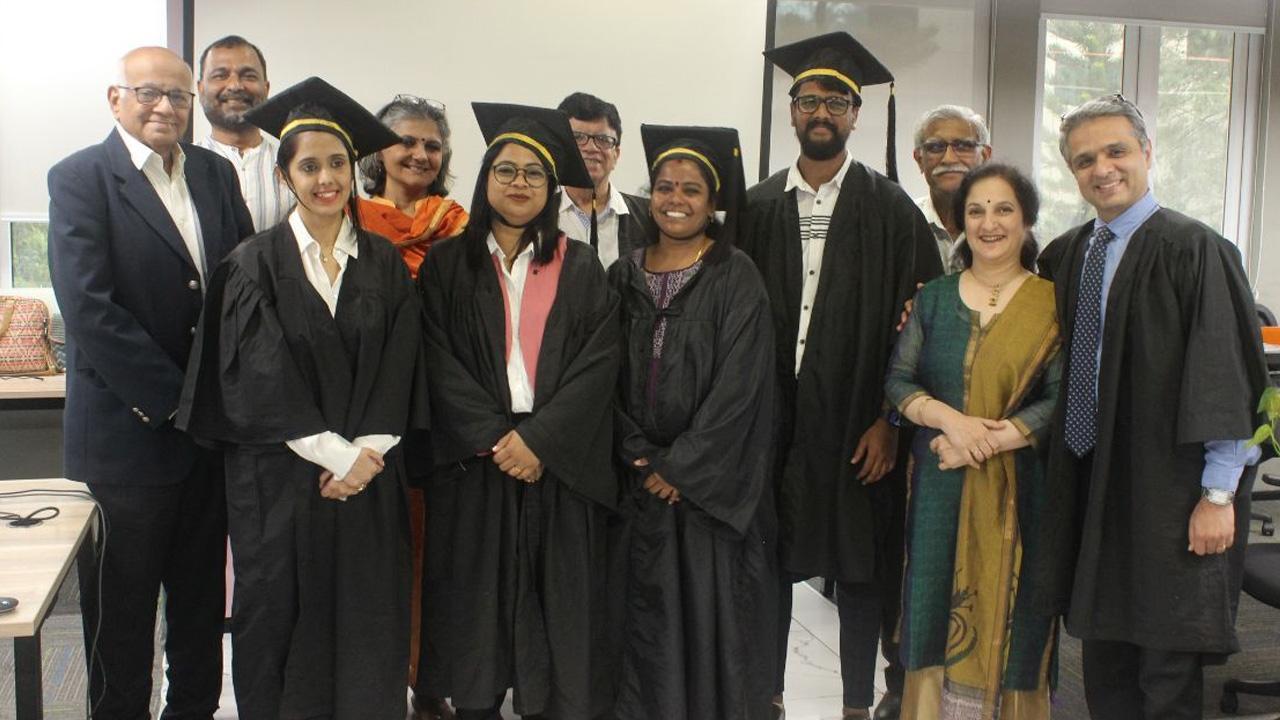 The School of Meaningful Experiences (SoME), a tech-enabled platform offering online communication training programmes to young professionals, Mid-Managers, and Entrepreneurs, among others successfully completed its maiden Management Development Programme (MDP). The programme was conducted in collaboration with Ahmedabad University for the employees of BetterPlace, a Bengaluru-based HR tech company.  
MDP is a holistic programme that covers a wide range of managerial skills that include how to speak effectively, how to be persuasive, the ins and outs of crisis management and inspiring leadership, among others. Apart from guides and faculty members from SoME and Ahmedabad University, the programme saw industry experts, such as former MD and Chairman of HPCL Arun Balakrishnan, come in as guest faculty to share their professional experiences. 
The graduation ceremony for these employees was held at the BetterPlace office and the event was attended by the faculty from SoME and Ahmedabad University. The maiden MDP batch presented a final project to the management of their organisation. Gajalakshmi Rajamuthu, one of the managers from the finance department, was also recognised as the best outgoing learner of the programme. 
Speaking at the graduation ceremony, Rakesh Godhwani, Founder & CEO, SoME, said, "This has been an incredibly fulfilling experience! We are grateful to Ahmedabad University and BetterPlace for collaborating on this unique soft skills programme. While most organisations only focus on finance, marketing and strategy, MDP empowers businesses to tap into an oft-unexplored area that offers tremendous growth opportunities. Soft/human skills, especially effective communication skills, are sadly underrated and it's about time that we realise its immense potential to drive growth – in our personal and professional life." 
Godhwani is a communication expert, corporate mentor, author, IIM Bangalore alumnus and computer engineer with a PhD in leadership communication from Cardiff Metropolitan University in the UK. He currently teaches at IIM Bangalore and Ahmedabad University as an adjunct faculty.
Pravin Agarwala, Group CEO, BetterPlace, noted, "With the changing nature of businesses in India, soft skills have become an essential differentiator for successful teams. According to a study by Forbes, in the last three months, soft skills were featured in 78% of job postings globally and over 50% of companies globally are focusing on soft skills as a major priority. Being a startup that is heavily focused on growth and value add it was essential for us to train our employees to meet with the global trends and build great teams. This has been a wonderful experience. and this programme has given our employees the opportunity to take their skills to a higher level."  
Ravi Miglani, Director, Executive Education, Ahmedabad University further added, "We are delighted to have partnered with SoME for this exceptional MDP programme. This MDP is a true example of academia-industry collaboration to solve complex managerial problems where communication plays an equally important role. We look forward to more batches in future."  
Since its inception in 2018, SoME has designed numerous dedicated courses, based on its unique 'Six Cs' philosophy. The mission is to empower learners with key life skills: Communication, Confidence, Collaboration, Curiosity, Competence and Creativity. 
Through partnerships with corporates and prestigious educational institutions, such as Ahmedabad University's Amrut Mody School of Management, SoME has delivered transformative and impactful programmes. They don't just teach communication, but also managerial skills that aid the learners' personal, professional, mental and emotional growth. Till date, 2,000 learners from different parts of the world have graduated from the Bengaluru-based start-up.