Exercises that involve cardio or aerobics are among the simplest methods to reduce weight and tone your body.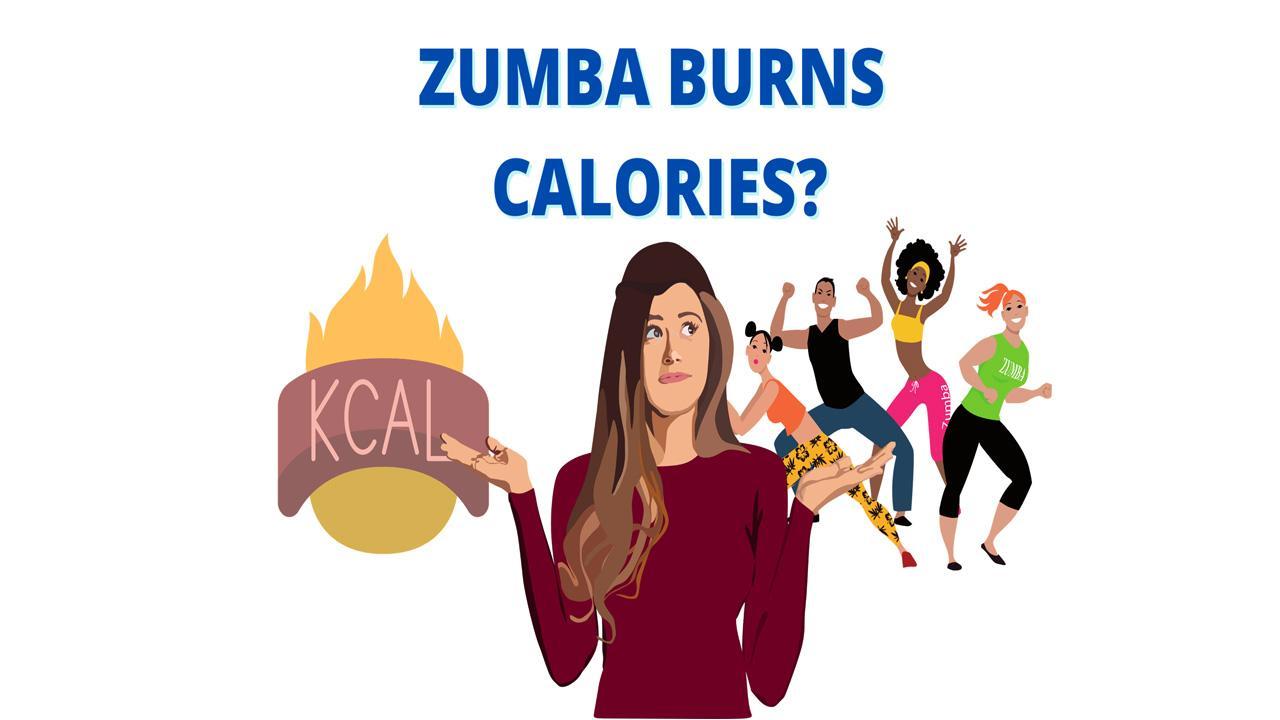 If, however, the thought of everyday exercise terrifies you, you must substitute "Zumba." Latin dancing is the source of the high-intensity exercise known as Zumba. Zumba is a high-intensity workout, therefore it can aid in calorie burning. To achieve your fitness objectives, you must reduce your calorie intake in addition to this workout.
Top 5 Reasons to Practice Zumba Dance to Burn Fat and Lose Weight:
1) Zumba works your core and other critical muscular regions that require an extra push, such as your glutes, abs, hamstrings, triceps, quadriceps, etc. It aids with core stability and sculpted torso development. Zumba is effective for reducing belly fat. The intensity of it is also proven to decrease body fat.
2) The cardiovascular health benefits of Zumba. As it raises the heart rate, reduces cholesterol, and promotes cardiac endurance, it has enormous positive effects on the circulatory system. Zumba not only strengthens the heart and mind but also lowers the chance of developing major conditions like diabetes, stroke, etc.
3) When compared to similar-length workouts like kickboxing, power yoga, or aerobics, Zumba dancing might help you burn more calories. Your age, gender, the length of the workout, and the intensity of the motions all affect how many calories you burn.
4) Zumba enhances one's physical flexibility. Zumba blends dancing and physical activity, and its motions help to increase body flexibility, particularly in the hips and core. Additionally, it activates and strengthens your core.
5) Zumba may assist you in achieving a more muscular, slimmer, and fitter physique if you practice it regularly. It reduces tension and lifts the spirit.
Now that we are aware of the advantages of Zumba, let's read to learn how many calories a Zumba session may help you burn.
What is the maximum number of calories that Zumba can burn off fat?
According to a study conducted in 2012, a 40-minute Zumba dancing workout can assist in calorie loss of up to 369. So, on average, you should anticipate burning 500–800 calories during a Zumba session.
Zumba's calorie-burning potential is influenced by a variety of variables, such as:
-age
-weight
-level of physical fitness right now
-genetics
-the intensity of exercise
Increasing the intensity of your Zumba workout might aid in boosting the number of calories you burn. You may make sure you are exercising between 55 and 85 percent of your maximal heart rate by using a heart rate monitor.
While having a calorie deficit is crucial for weight reduction, it's also crucial to eat enough calories to maintain energy levels and acquire a balanced diet of vitamins and nutrients.
Rapid weight loss might be harmful to your health. Eat a balanced diet rich in whole grains, seafood, lean protein, veggies, and fruit to stay energized, you could also use keto diet pills but only under the supervision of your physician.
Let's read some advice on maximizing your Zumba workout.
Zumba weight reduction and fat-burning tips
You'll receive a lot of cardiovascular activity by taking Zumba lessons. You should maintain a healthy diet if you wish to achieve your weight loss objectives. To make your Zumba workout more successful, remember these tips:
1) Never use forced hunger as a weight-loss strategy. The benefits of this strategy may outweigh the risks to your body.
2) Maintain a diet low in carbs and high in lean proteins like chicken, egg, etc. Steer clear of empty-calorie foods like white bread, spaghetti, and sweets.
3) Increase the number of veggies, fruits, and whole grains in your diet, such as quinoa, brown rice, and oats.
4) Remember to hydrate yourself. Your body needs to stay hydrated since it undergoes an intense training program.
5) To maintain your energy levels, eat a nutritious snack every 3 to 4 hours. For instance, a slice of string cheese or apple with nut butter might provide you with a boost of energy without giving you many useless calories.
6) Keep clear of canned and processed meals. They include preservatives that can interfere with your efforts to lose weight.
7) Listen to upbeat music that pushes your body by increasing its range of motion.
8) When buying shoes for Zumba, make sure they are comfy.
Let's see how to perform Zumba
How to perform Zumba
The majority of gyms now offer Zumba classes many times each week. Zumba can also be available in your neighbourhood community center.
You may also discover workouts online if your location doesn't offer Zumba classes or you want to exercise at home. Online Zumba videos are available for full-body toning, weight reduction, and Zumba for beginners.
These exercises won't require a lot of equipment. Only breathable clothes and athletic shoes are required.
Conclusion
Every age group may benefit from the fashionable and well-liked Zumba workout, which provides a number of health advantages. Anyone trying to tone up while having fun and dancing to the music will find it to be a terrific exercise. It is a full-body workout that strengthens your heart, lowers blood pressure, and tones your body. Your joints will be less stressed, and there is less risk of damage. However, it is advised that you consult with a professional before beginning the Zumba exercise.