The financial commitment that holds significant value in a person's life is an investment in real estate.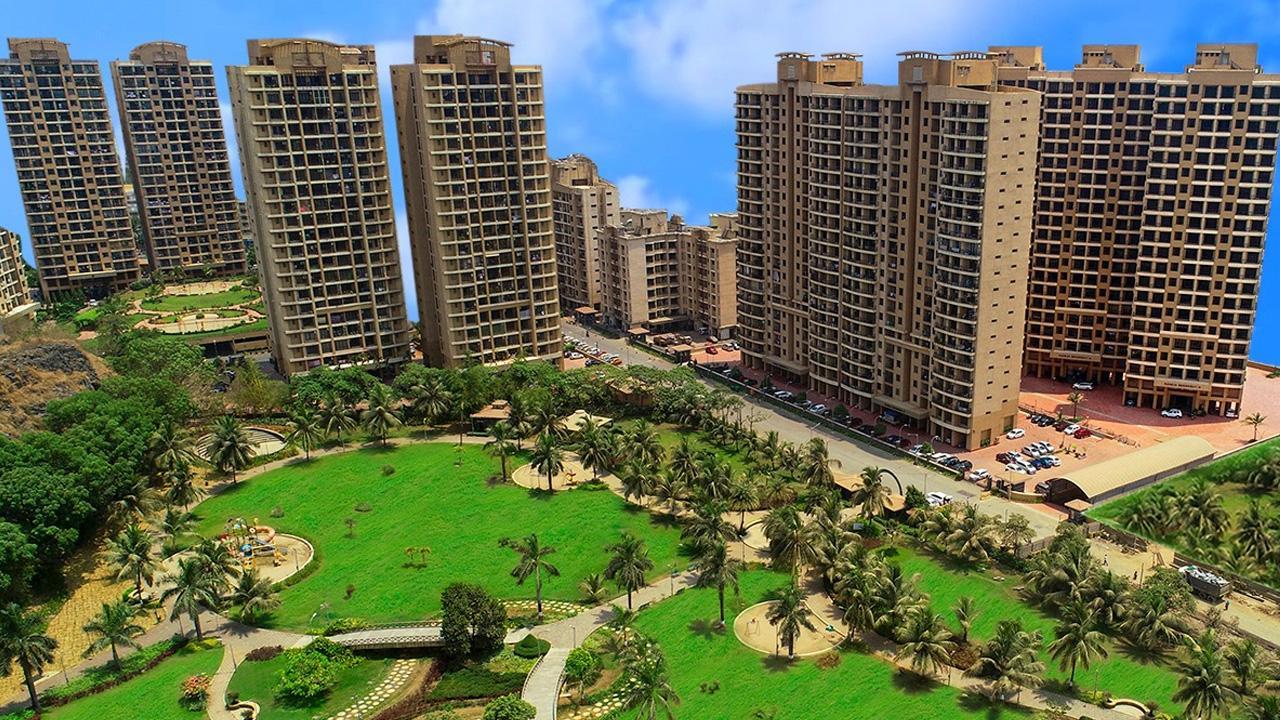 Raheja Residency, Malad East
Buying the dream home entails facing various obstacles and challenges. The location where one buys a home determines the quality of their life. Therefore it's far more essential to invest in a property that is ideally located. Property location does not only impact its capital appreciation but also significantly impacts commute, social interactions, long-term sustainability, and overall happiness of the occupant. Doing thorough research and choosing the location of the property wisely is essential to maximize the returns and minimize the risks. In 2023, the Northern part of Mumbai - Malad is emerging as one of the top choices for aspiring homebuyers, specifically Malad with seamless connectivity, a buzzing vibe and luxurious cocooned space.
Due to a combination of several factors like significant infrastructure transformation, property appreciation and strategic location, Malad has become one of the hotspots for luxury residential and commercial real estate. With an increasing demand for luxury property, top real estate developers in India are shifting their focus to this region. Lavishly constructed ready-to-move-in apartments of Malad are in its highest demand. This article intends to provide complete guidance to aspiring home buyers on why choosing Malad can benefit them.
ADVERTISEMENT
Benefits of investing in Malad: Thriving Property Market
1. Gated community:
Living in high-end cocooned luxury properties gives an exclusive living experience with a sense of added security, convenience, and the best of amenities in comparison to a few other locations. Malad is becoming one of the best options for gated communities providing a chance for homeowners to live life maximized in size nestled amidst a lush landscape. Top Indian real estate companies are enhancing the gated communities in Malad with new projects and exquisite multi-storey towers. Gated communities generally come with extra amenities, such as enhanced privacy and maintenance, further contributing to the surging demand for property in this region.
Properties in Malad have become the primary choice for those looking to build an abode in a calm and serene environment. Due to the increase in demand for Malad properties, Banks and NBFCs (Non-bank financial institutions) are easing the financial support with attractive loan schemes. Responding to this new wave of real estate demand in Malad, top real estate developers have introduced attractive deals on newly constructed projects and ready-to-move-in 2BHK and 3BHK apartments.
2. Strategic location:
Malad is well-connected to other parts of Mumbai through various modes of transportation and routes, making it an ideal place for both luxurious residential and commercial.
A. Roadways: Through Western Express Highway, Link Road, Swami Vivekananda Road, Malad is connected with the other parts of Mumbai. These roads provide access to Andheri, Borivali as well as Goregaon.
B. Public Transport Services: BEST (Brihanmumbai Electric Supply and Transport) buses and other private operators provide affordable transport services leading to overall connectivity of suburbs and the downtown region. Auto-rickshaws and taxis rescue those wanting to commute within the local areas of Malad.
C. Metro Lines: Metro 2A line gives connectivity to Infiniti Mall, Goregaon Sports Club, MindSpace, Chincholi Bunder Junction, Mittal College, and DMart. The elevated metro line runs from Dahisar (W) to D. N Nagar (Andheri West).
D. Local Trains: Malad railway station is uniquely designed to conveniently connect Malad to other parts of Mumbai, including the Western, Central, and Downtown regions. Malad West is well connected to the significant areas of western and southern Mumbai, Navi Mumbai, and Mira-Bhayander by the Western and Harbor lines.
E. Mumbai Airport: The Mumbai airport is just a 30-minute drive away from Malad, and the road distance is 12.3 Kms.
F. Goregaon-Mulund Link Road (GMLR): The fourth east-to-west corridor in Mumbai is a 12-Kms long road infrastructure project to be completed by December 2023. It will connect Mulund directly to Goregaon. Malad being close to Goregaon opens new ways of connectivity to central Mumbai.
3. Growing commercial hotspot:
One of the reasons for Malad's growth is its significant infrastructure development. Commercial real estate, shopping malls, Interface IT Park, Infinity IT Park and NESCO have contributed to its growth and popularity. The recent developments have created ample job opportunities attracting skilled professionals from different parts of the country. Today, Malad is known for its skilled and multi-disciplinary workforce. The region is now home to multiple reputed educational institutions and schools along with reputed clinics and hospitals to provide the best healthcare. The impeccable infrastructure and growth is making Malad a growing commercial and retail hotspot.
4. Variety of options:
Malad has become a top real estate market in the last few years by offering a diverse range of options that suit the needs of various investors and homebuyers. From residential to commercial properties, the region has everything for everyone. Multiple options, from affordable housing to gated communities and ready-to-move-in properties to luxury apartments, appeal to homebuyers across various segments. Malad real estate developers are incorporating green spaces and landscaping into their projects, offering residents a more nature-oriented lifestyle. Some of Malad's real estate projects feature landscaped gardens, tree-lined avenues, and lush greenery.
Parks and nature reserves in the vicinity of Malad, such as the Aarey Milk Colony and Sanjay Gandhi National Park offer residents access to hiking trails, wildlife, and green spaces.
5. Appreciation potential:
Malad is one of Mumbai's most sought-after places, with a vibrant community, excellent connectivity and rapidly evolving infrastructure. Malad's strategic location, situated between the Western Express Highway and the Arabian Sea, has spurred leading developers to undertake the rapid development of several high-profile commercial and residential projects. With the growing demand for Malad real estate, the rental and resale value is set to skyrocket in the near future.
6. Social interactions:
Top real estate developers are choosing locations that enhance the life experiences for homebuyers by incorporating green spaces, public amenities, pedestrian-friendly streetscapes, social interactive spaces, etc. A well-designed community landscape and robust social infrastructure can foster social cohesion, improve social well-being, and support economic development, ensuring people live in a safe and secure environment. Sheila Raheja Garden, intended for leisure and recreational activities, is situated in the eastern region of Malad.
In a nutshell, Malad is home to the best educational institutes, malls, hospitals and clinics, restaurants, gardens and dedicated places for religious and cultural practices. Investing in Malad real estate can be a wise decision for all the above-mentioned benefits. Malad is well-positioned for growth and development in the future. 
Attributed to Megha Sama , GM Sales & Marketing - K Raheja Realty