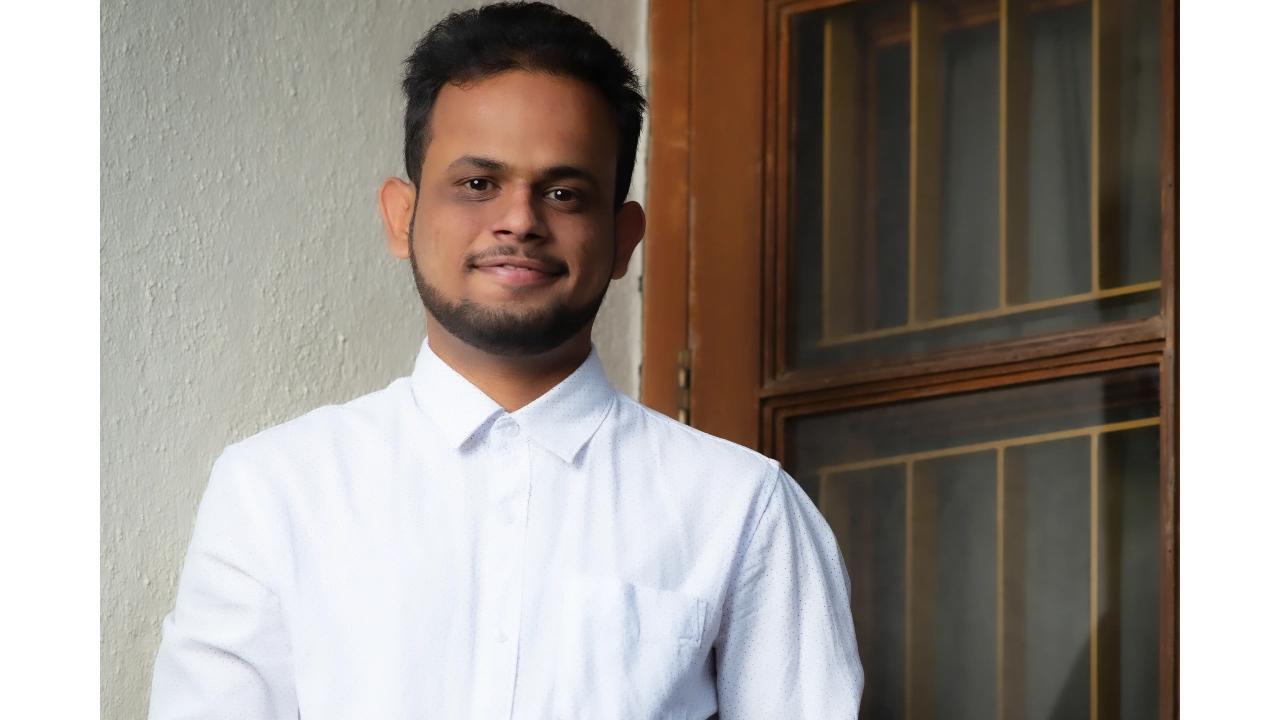 Shrutik Mahajan
Life is actually an event and we should celebrate each and every moment of it. And when we are talking about an event then what could be a better way than celebrating it with the best? Marathwada Aurangabad's young enthusiastic businessman, the Founder of Blue Flare Events, Shrutik Mahajan believes in this idea to the core and has the exact solution for all your celebration needs. This 22 years old entrepreneur has proven to be the best in Marathwada region in his field and has many creative ways to make your events memorable and adding worth to it. He hasn't only started the Blue Flare Events but he is also the Co-Founder of RTS Cafe, Aurangabad. Let's have a look at what are the amazing things Shrutik has for his clients.
Shrutik Mahajan has always wanted to establish his own business, he always wanted to pursue this dream. It led him to opt for Commerce field in college and later he completed his undergraduate degree from Pune University. Due to his interest in creative field, he has also completed his Event Management Degree from NIEM Pune. He has sharpened his management skills and started his own firm Blue Flare Events in Aurangabad in 2019.
Since the inception Shrutik Mahajan's Blue Flare Events company has completed more than 500 successful projects, in mere 3 years in all over Marathwada. His leading events company provides the best service from small events to big events, let's say for anything and everything. They cover events from birthday parties to big fat weddings. You name it and they will do it. It is awarded with 'Udyojakta Puraskar' for 'Most Promising Event Management Company in Aurangabad'.
Apart from creative and management field Shrutik Mahajan was also always interested in food industry. His love for food led him to open one of the best cafes in Aurangabad with his partner. As we all know, anything can start over a coffee just like that this cafe has all the best options for you to satisfy your appetite, all made with love. Here you can get variety of snacks, shakes and assorted coffee. Shrutik is working in the food industry for last one year and he says it has been very interesting yet tough as there's a lot of competition and you always need to keep up your game.
Shrutik Mahajan has always been working efficiently in both his businesses and he proved that if you really have the vision and ready to work hard then nothing is impossible. He is always keen on learning new things and he knows how to convert his challenges in opportunities for the best results. He knows how to balance his personal and professional life perfectly with the apt time management. He knows how to make the best of all the opportunities. He is a true inspiration for young generation.