This 'Hero' remake looked like it belonged to an era before the original 'Hero'. Nikhil Advani had a hit story, a fresh young pair of actors (Sooraj Pancholi and Athiya Shetty) at his disposal but he chose the safer route with all the commercial trappings intact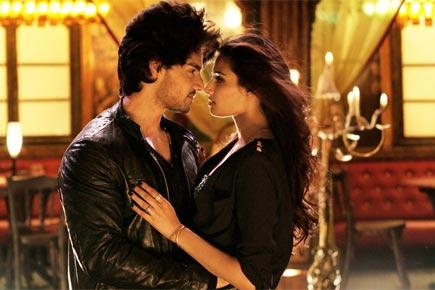 Hero Movie review
'Hero'
U/A; Drama/Romance
Director: Nikhil Advani
Cast: Sooraj Pancholi, Athiya Shetty, Sharad Kelkar, Tigmanshu Dhulia
Rating: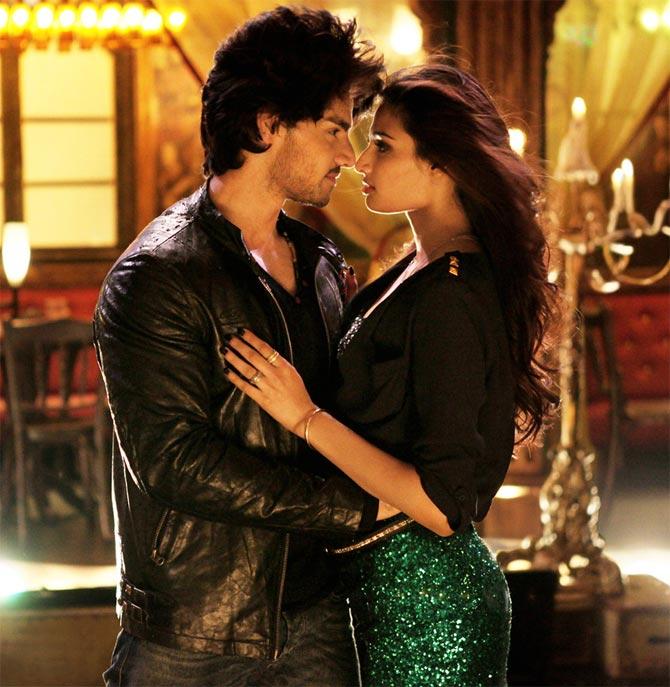 Sooraj Pancholi and Athiya Shetty in 'Hero'. Pic/Santa Banta
Why are remakes made? I would think to take a crackling story that can stand the test of time, and tweak it to fit into the current scenario, so that the new audience gets to enjoy it too. But the exercise seems futile if the remake is also stuck in the same time as the original was, or perhaps goes further back.
This 'Hero' remake looked like it belonged to an era before the original 'Hero' in which Jackie Shroff and Meenakshi Seshadri sang the peppy and delightfully irreverent 'Ding Dong' song. That's another thing. The original film had a great story laced with abundant humour. Remember Bindu as the meddling, widowed bua and Sanjeev Kumar as the bumbling cop brother? Here, we have an IG (Tigmanshu Dhulia), who looked just plain upset all the time and a lead couple which took itself too seriously. Even though Sharad Kelkar, who replaces Sanjeev Kumar in this one, has a good screen presence, he's handicapped by the absence of anything substantial to say or do.
Nikhil Advani had a hit story, a fresh young pair of actors at his disposal and he unfortunately chose the safe route of the same old, with all the commercial trappings intact. For starters, hero's rippling muscles decorated with tattoos, are used in many ways; to show the Hero's invincibility and also to melt the heart of the coy, semi retarded heroine's heart. Talking about the heroine, Meenakshi Seshadri's character Radha in Subhash Ghai's 'Hero' had lot more spunk than this pretending to be badass one of 2015. Clearly not much thought is put into the screenplay. A shallow screenplay and a rather convoluted story flouting logic work against the film.
Sooraj Pancholi is good in parts, but then again he is limited by his one dimensional role. In how many different ways can one really frown? While he does seem vulnerable once in a while, otherwise he looked too well groomed, with not a hair out of place, to be the dangerous goon that he's playing. Athiya Shetty has the potential and looks good, but she needs to get more comfortable in her skin and in front of the camera. Probably with better roles and little more experience, she can be turned into an asset.
The best thing comes at the end. When you see Salman Khan crooning 'Main Hoon Hero Tera'. You wish some of that easy charm had rubbed off on the film.