This Ajay Devgn-starrer is a happy addition to the run-of-the-mill films with the invisible please-leave-your-brain-at-home statutory label. However, true to its title, there is no lack of punch in the high-octane scenes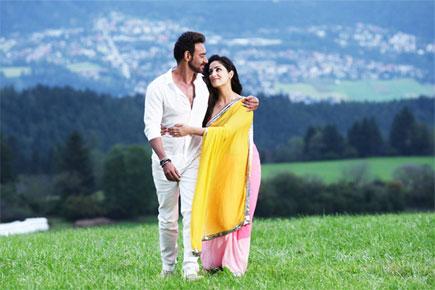 Movie Review: 'Action Jackson'
Action Jackson
U/A; Action
Director: Prabhu Dheva
Cast: Ajay Devgn, Sonakshi Sinha, Yami Gautam, Manasvi Mamgai
Stars: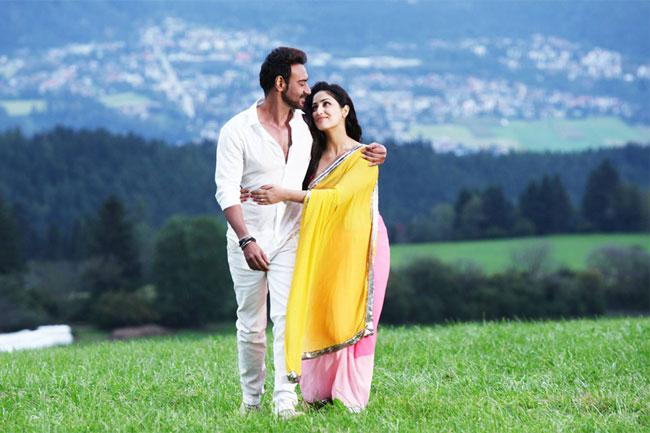 Hindi cinema, to put it broadly, is going through an interesting phase. Upcoming filmmakers are trying to experiment with new ideas while there's a section that refuses to attempt anything different from the set template.
Prabhu Dheva's style of filmmaking is fast falling into the latter category. After a slew of action-packed movies, Action Jackson coolly follows suit with very little excitement to offer. However, true to its title, there is no lack of punch in the high-octane scenes. In fact, there are all kinds of punch in this loud fare. But they would have made more sense if there was a proper meal of a story to hold them together. A reason why this Ajay Devgn-starrer is a happy addition to the run-of-the-mill script with the invisible please-leave-your-brain-at-home statutory label.
Set in Mumbai but shuttling back and forth between the city and Bangkok, Devgn's character is a good-hearted thug. For some odd reasons, he keeps slapping his best friend but that's alright as long as it's considered 'humourous'. The funniest part is that our hero doesn't really mind putting his BFF's life in danger. This peculiar characteristic is just one of the many instances where the protagonists are sketched to their sloppy worst. Their motives are clear but the route of actions taken is mindless to say the least. Besides, the tendency to break into either violence or dance leaves negligible space to wonder about logic — or the lack of it.
When an almost-superhero is being showcased, dialogues attributed to him demand awesomeness. Well, that's clearly not the case with Devgn's gun/knife/Katana-wielding stud. Other than that, one dialogue about him not repeating himself, every other sentence falls flat into obscurity. To top it all, he is seen shaking his leg — disastrously, of course — to forgettable songs with his ladylove. Having said that, there are a few surprises, too. Unfortunately, the effort taken to ensure they come across as a surprise kills the joy. There's no room for 'Wait, how did that happen?' but more than enough space for 'What?'.
Going back to the genre, there are indeed some epic moments of VFX in the action sequences. At the same time, walls caving in only to reveal they are made up of thermocol are too evident to overlook.
In terms of performance, Devgn is convincing as a man who would fight no matter what. One finds his persona getting too loud after a while — unless you are a diehard fan of Ajay Devgn 2.0. Frankly speaking, don't you miss that actor from Zakhm, Pyaar To Hona Hi Tha, Hum Dil De Chuke Sanam or Raincoat? I certainly do. If that is too much to ask, it's high time he stopped repeating his action avatar by giving himself a break.
Sonakshi Sinha's likeable girlfriend doesn't get much of a chance to prove anything exceptional as an actress. Comparatively, Yami Gautam fleshes out a more relatable role. Playing a jilted lover, Manasvi Mamgai shoulders more than she's capable of but remains exceptionally clued in to her character. Kunal Roy Kapur's character should have slapped Devgn's back in the climax for old times' sake.
You can give this one a miss but that depends on whether you always carry your brain along to the cinema hall.