There isn't as much wrong with this film as the fact that you wonder what's good about it. By the end of it, you will be bored by this humourless spectacle. And the question in your head is less likely to be: 'What is going on?' and more, 'Why is this going on forever?'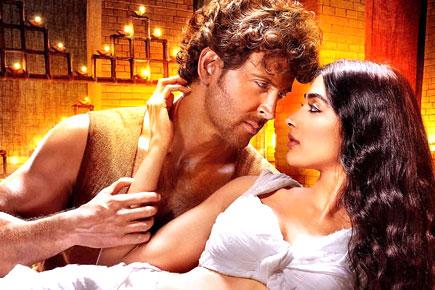 'Mohenjo Daro' movie review
'Mohenjo Daro'
U/A; Period-drama
Director: Ashutosh Gowariker
Cast: Hrithik Roshan, Pooja Hegde, Kabir Bedi
Rating: 

If you ask me, there isn't as much wrong with this film as the fact that you wonder what's good about it. And why do you feel that? Clearly, because expectation's the key, and even for a massive event of epic proportions such as this, it's rather surprising that it'd been panned to death months before its actual release. That's the consequence of the age we live in — where comment is free, opinions are like Twitter handles, everyone has one, and there are far more snappy film critics judging trailers than there are movie audiences.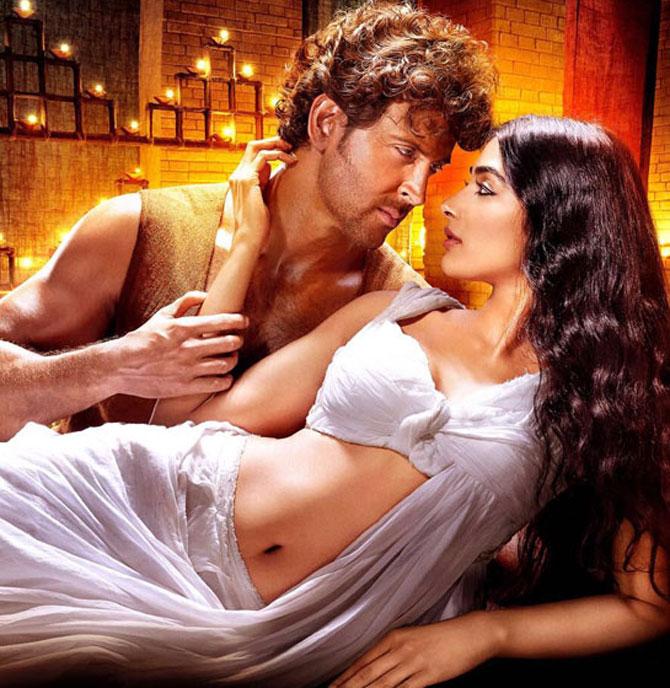 'Mohenjo Daro' poster
The tender age this film is set in, however, 2016 BC, as it were, beautiful women ('sanginis'), hope to hook up for good with handsome men ('sangis') on 'Puran Chand' night with beats of a lovely modern Rahman track ('Sindhu maa') while everybody dances around a stunning river.
This is the point when my 'dil goes Harappa', although we're in Mohenjo-daro — a prosperous, mercantile city made of brown brick stone, and an upper and lower deck for the poor and the rich, and people of various ethnicities and race, who speak in an odd sort of Hindi, calling each other 'hamal khod' for 'haraam khod' (which just works better for film censors in 2016 AD).
Does any of this fancy dress competition have much to do with history, or Indus Valley Civilisation? No. But then neither is 'Star Wars' a compelling work of science, or astronomy. Nor is 'Madagascar' supposed to be a lesson in geography.
The filmmaker has every creative right to imagine an ancient civilisation, with its own intrigues and customs, making it the basis for a film that's a potpourri of history, politics, disaster, gladiatorial action, romance, and everything in between, including Whirling Dervishes (that we last saw in Ashutosh Gowariker's ' Jodhaa Akbar', 2008). Frankly, I would applaud the audacity of the idea. As could the audience.
Gowariker is the Oscar-nominated director of 'Lagaan' (2001), also a period film. Even some of the better filmmakers tend to repeat their best works. Hrithik Roshan (earnest, no doubt), the hero in 'Mohenjo Daro', in sleeveless khadi, seems very much like Aamir Khan's Bhuvan in 'Lagaan'. So do parts of this story, where the dictatorial ruler also decides to levy higher taxes. Hrithik's character belongs to the lower class, fighting against the evil empire.
Kabir Bedi plays this tyrant in 'Mohenjo Daro', once exiled from Harappa, now supported by allies who've been forced into submission. He brooks no dissent. He rewards blind loyalists, and has deep contempt for doubters of any kind. The rise of such a character is a fine allegory of the times we live in. But that's pretty much all I could take from a picture going all over the place, making a song and dance of absolutely everything else — serving mainly as fine example of how hard it is to pull off a fully "Bollywood film", with the scale of Hollywood's epics, and disaster pics.
By the end of it, if you're spectacularly bored by this humourless spectacle, the question in your head is less likely to be: "What is going on?" You're more likely to wonder, "Why is this going on forever?" Because you know what? Ambition's a bitch, that's why.