Anurag Kashyap's no-holds barred direction blended with the rustic world of Wasseypur and gave this gangster-saga the stunning stamp of fearless, ferocious filmmaking.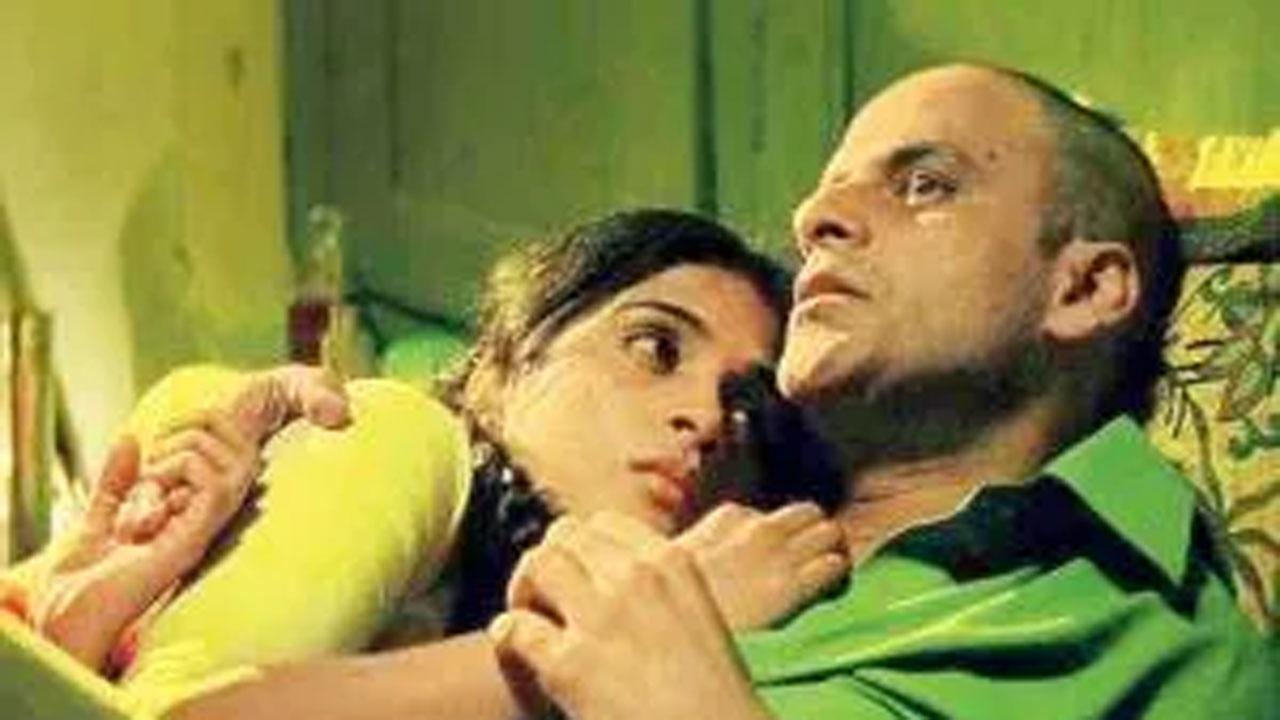 A still from 'Gangs of Wasseypur'. Picture Courtesy/Mid-day Archives
The more memes you have on social media, the more famous your film is, either before or after. With Anurag Kashyap's classic crime comedy-cum-thriller-cum-drama-cum-cult 'Gangs Of Wasseypur', its legacy was almost born when the first show was over. That was the time a lot of people were new to social media and didn't exactly know how to make something viral or create a meme. 
Kashyap, just like Vishal Bhardwaj, has a penchant for blending crime and comedy. You chuckle when a henchman unleashes a threat, and break into laugher when the man who receives the threat reacts. You're left amused when a murder happens in broad daylight or an assassination attempt goes horribly wrong. Two things that make such materials work are the writing and the actors who participate in such writing. And this film is blessed with one of the most ingenious ensembles of the decade.
ADVERTISEMENT
Careers were reformed and resurrected, lesser-known faces were found and made famous. There's a takeaway from everyone who acted in this unforgettable two-part ambition, from greed to lust to vendetta to even naïveté. Here's looking at some of them:
Jaideep Ahlawat (Shahid Khan)- Ambition 
Ahlawat's face always suggests brood and batter. And given the narrative he's often thrown in, his aura disappears into the stories. Here, he plays Shahid Khan, an ambitious coal-miner who aims to takeover this flourishing business in the 1940s. His death (read murder) triggers a rivalry that spans over generations. Kashyap turns a murky drama into a pulpy thriller that seldom allows you to breathe or blink. 
Manoj Bajpayee (Sardar Khan)- Revenge 
If you witness the making of this project, watch the bit where Kashyap reveals the idea of this character's name and how it came from Bajpayee himself. Both were inebriated when the narration ended and the suggestion could have been either well-thought or impulsive. Whatever the story of this story may be, Bajpayee owns the role and essays it with a delicious grin we saw in another classic called 'Satya'. His smile suggests evil, his language suggests filth and fun, his demeanour often suggests promiscuity, but his existence suggests revenge that transcends elimination. It will be fulfilled with the nemesis' embarrassment. 
Richa Chadha (Nagma Khatoon)- Pragmatic 
Chadha's a powerful actor who needs powerful stories and characters. Nagma is one such character in one such film. She catches his husband Sardar with another woman and all hell breaks loose. Even while delivering their child, the screams are directed towards his promiscuity and not the labour pain. She finally makes peace with the fact that Sardar is driven by lust and thirst for sex, so she feeds him so he's physically strong enough not to embarrass her outside. Nagma is truly a hoot! 
Reema Sen (Durga)- Love 
Out of all the characters that Kashyap and co-writer Akhilesh Jaiswal write in this epic battle of revenge, there's only one who yearns for love, at least personally. It's the character of Durga, played by Reema Sen, whose silence emotes more than her words. A tender but thunderous moment with Sardar is a classic case of flirting that leaves her amused instead of angry. She eventually becomes his second wife and Sardar is torn between her and Nagma. Durga breaks down in a scene when she senses the love and attention are fading away and does something shocking. Not Ramadhir, she's responsible for Sardar's tragic death. It's not revenge, she does it for love. 
Tigmanshu Dhulia (Ramadhir Singh)- Supremacy 
Dhulia is ruthless, remorseless, but on many instances, helpless too. He fails to save his son from Sardar Khan and his cohorts' quips, he's embarrassed of his naïveté. He hires an outsider to get his job done. Dhulia believes in what Aurangzeb remarked that kingship knows no kinship. He would eliminate anyone who tries to dethrone his glory. And with perpetual confusion and chaos in his mind and face, Ramadhir Singh's character continues to live its own legacy. Fair to say apart from this actor, 'yeh role kisi aur se na ho paaye'.
Nawazuddin Siddiqui (Faizal Khan)- Vendetta
The man who's father and grandfather were brutally murdered has to be a man driven by rage and vendetta. In what is Nawazuddin Siddiqui's moment of triumph, the actor commands the celluloid with his potent performance. His comebacks are infectious and flirting skills absolutely disastrous. What makes his character ironic is that he breaks down in a cinema hall while watching a film where Amitabh Bachchan loses his mother but doesn't shed a tear when his own father passes away. That's what makes him a cracker! 
Huma Qureshi (Mohsina Hamid)- Permission 
Qureshi, another fiery performer, may have given all the girls a reason to school the boys that are after them. Romance is good, physical proximity is good too, what isn't good is doing all this without their permission. Take notes! 
Pankaj Tripathi (Sultan Qureshi)- Duty 
Javed Akhtar once said no Hindi film can be made without Anupam Kher. After the staggering success of 'Gangs Of Wasseypur', we saw the same happen with Tripathi. In the last decade, the actor has been seen in multiple films and web shows. Here, he plays a no-nonsense man who's hired by Ramadhir to eliminate Sardar and he agrees in his vintage low baritone. You can barely hear him but you know he has said yes. What a performer!
Piyush Mishra (Nasir Ahmed)- Survivor 
Mishra, with his dissimilar voice, narrates both the parts. He observes the rise and fall of both the clans that have been rivals for generations. And he's the sole survivor of this 320-minute bloodbath. He stands by Sardar Khan and his family, and is rendered helpless as they are massacred one after another. Since he lasts till the end, it was fitting to mention him towards the end. But the story isn't over yet, next part of this article in August, when Part 2 of this drama came out. 
Also Read: Anurag Kashyap: Life got ruined with Gangs Of Wasseypur
"Exciting news! Mid-day is now on WhatsApp Channels

Subscribe today by clicking the link and stay updated with the latest news!"
Click here!