Bollywood films are primarily meant to entertain audiences, but at times, they tend to draw the ire of certain individuals/ organisations over sensitive or sensational content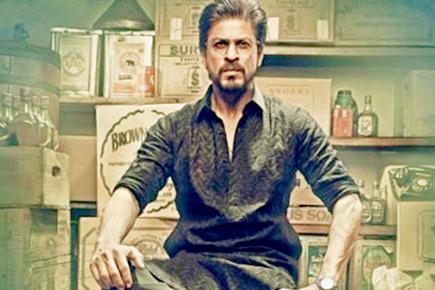 Shah Rukh Khan in the first look of Raees
Bollywood films are primarily meant to entertain audiences, but at times, they tend to draw the ire of certain individuals/ organisations over sensitive or sensational content. Almost every other month, we see protests and petitions against films — so much so that it seems like a fad now.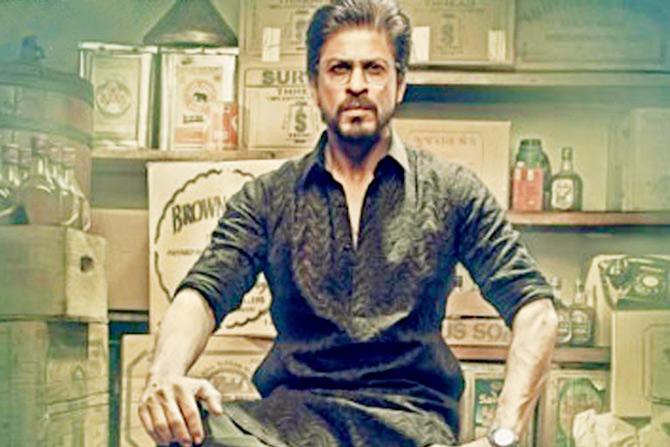 Shah Rukh Khan in the first look of Raees
The latest Bollywood project to have invited trouble is Shah Rukh Khan-starrer Raees, which is said to be inspired by alleged gangster Abdul Latif, who had an illicit liquor trade in Gujarat during the peak of Prohibition in the 1990s. Latif's son, Mustak Ahmed Abdul Latif Sheikh has sent legal notices to SRK, his co-star Nawazuddin Siddiqui, director Rahul Dholakia, producer Ritesh Sidhwani and five other prominent persons involved with the project, restraining them from "screening, promoting, releasing, publicising, advertising and exploiting the Hindi film."
Agenda of extortion
Rahasya director Manish Gupta sees the surge in complaints against Hindi films as an agenda of extortion. "Rarely are the concerns raised by individuals and organisations valid. Filmmakers pump in huge amounts of money to make and promote a film, but such petitions and protests jeopardise it. Court cases drag on for long and that affects the release and thereafter, the box office business. But there have been instances of producers giving in to the protestor's demands because they have no other option. They sometimes opt for a quick settlement to facilitate a proper release for their projects," he adds.
Recalling his fight at the Bombay High Court last year for the release of his film based on the 2008 Noida double murder after the parents of slain teenager Arushi Talwar objected to it, Gupta says, "Eventually, I won the case and released my film. But, I had to fight for 11 months. After the court gave us clearance, we got only three days to promote the film. So, obviously, we could not make it as successful as it should have been," says Gupta.
Torturous and tiring
While the business gets affected, it also causes mental stress to filmmakers. Ask Sanjay Leela Bhansali, whose dream project Bajirao Mastani faced "distortion of history allegations, says, "To have almost five to six cases lodged against you for almost 15 days is traumatic and stressful. It could be for various reasons, which didn't seem correct. But, thank god for the fact that nothing stopped us. People wanted Bajirao's story to be told. A PIL can be filed even if a few people want to go against you, or want the film to be stopped from hitting theatre. Or maybe, they just want to get noticed. It could be arm twisting."
Sigh of relief
While numerous PILs and cases against several Bollywood films have come forth in the recent past, filmmakers haven't lost faith in the judiciary. "The courts are now quite understanding," says Hansal Mehta, whose critically acclaimed film Aligarh could not release in Aligarh, Uttar Pradesh despite not facing a legal ban. Millat Bedari Muhim Committee objected to its entry into theatres claiming that the film sullies the reputation of the city. Aligarh is based on Professor Ramchandra Siras who was suspended from Aligarh Muslim University after he was filmed having consensual sex with a man.
"They do not stall the release of a film unless the case has been filed well in advance. Earlier, a film used to get a stay just a few days before it hit the marquee. So, it had kind of become a racket to extort money from filmmakers. That has been kept in check now," explains Mehta.
Bhansali, too, is glad about the courts rejecting petitions that are filed just for the sake of creating a hue and cry. "Many PILs against Bajirao Mastani were thrown out the minute they were heard."